Have you ever had spare money at the end of the month and wondered what you should spend it on? No? Well, it's because you're middle class and middle class is the new poor! Well, then this article probably isn't for you. Just in case you're filthy rich, though: do I have a bunch of treats for you! Read on.
Buying expensive houses or fancy cars might get a bit stale after awhile, and every now and then you just need something fresh. It prevents you from burning out and puts back the "fun" in how you get rid of all that spare cash.
So what is it you could buy with all that seemingly superfluous currency your dying to blow on yet another frivolity? I thought you'd never ask.
Prada Paper Clips
It's essentially a piece of bent metal (sterling silver of course) with the word "PRADA" engraved into it. And it's $185 – for one paper clip, not a box of paperclips! You can get literally thousands of regular paperclips for that money. But you only need this ONE paper clip to hold your life together.

Gold Lego Brick
That's just the thing my Lego house needs. It's $20,000, so I might have to just use a regular yellow one and hope no one notices it's not actually gold. And, what if my kid looses it? Oh crap! Worse what if my kid goes and pawns it and buys a gold zippo lighter or worse a gold PRADA paperclip (see above). Let's weep together.



Green Pantry Cat Food
It's about 30 times as much as regular bags of cat food. Just in case you want to spend as much on one cat as you would on 30 cats. Financially a crazy cat lady, but not socially. We've cracked the code, guys. Eat slowly kitty, eat slowly.



Chanel Boomerang
It's about $1,400 for this wood and resin boomerang. If you spend what's essentially an average monthly wage on an object that has no other purpose other than to throw it away, you should probably donate the money to charity instead. Somehow I see Coco rolling her eyes in disgust over this "accessory" to one's opulent life. It's not what she would do.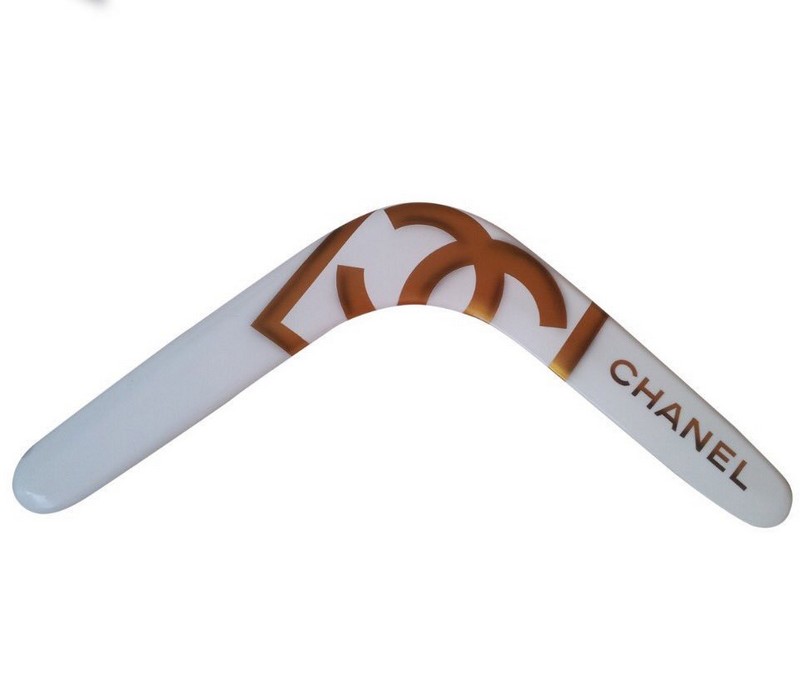 Supreme Brick
It's a $30 brick. For all intents and purposes, it's a regular brick. It just has the Supreme logo embossed on it. Why? Why not! Kinda reminds me of Gary Dahl's mid-1970's "Pet Rock" craze. Boy, did he see a lot of suckers out there!



Jil Sander Paper Bag
What? $290. per bag? Regular paper bags aren't fashionable enough? Jill, you get the "Marie-Antoinette-Let-Them-Eat-Cake" Award!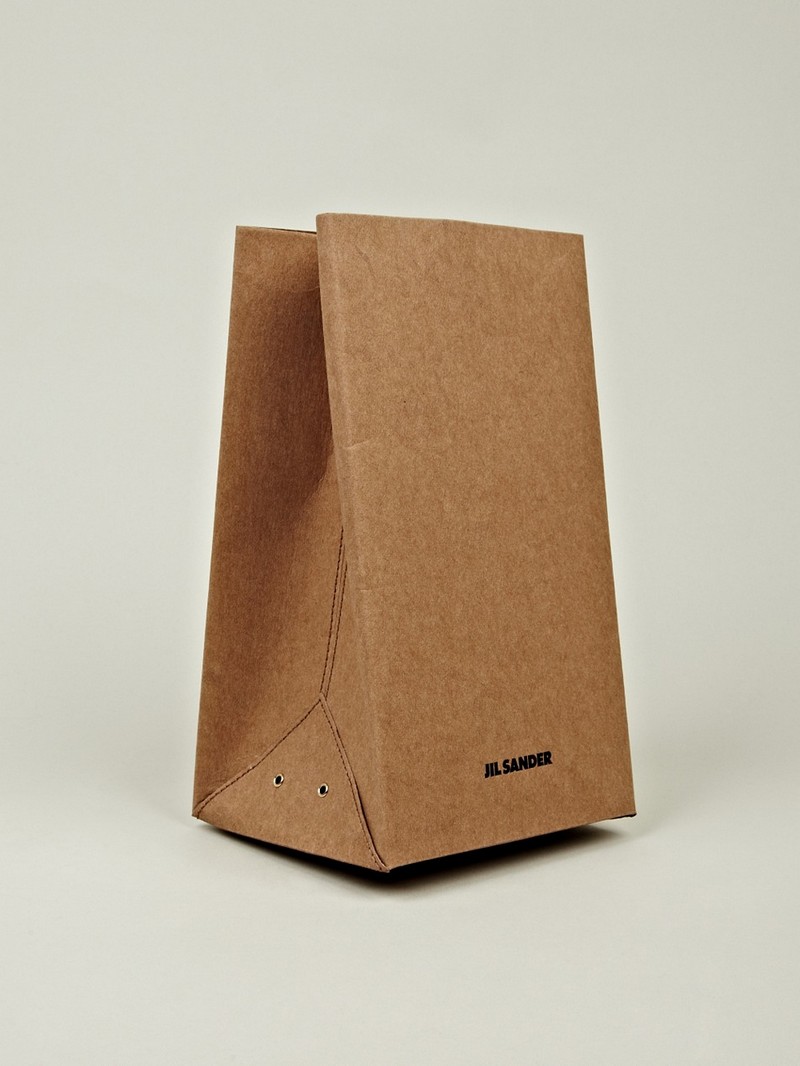 Balenciaga Shopping Bag
No wait there's more from bag land! These Balenciaga bags give you a great place to store the Jil Sander paper bags in the back of your hall closet when you get home. The Balenciaga bags cost over $1,100 each. They're kinda like Ikea shopping bags but for $1,100 more. Enjoy!

Gold Flake Toilet Paper
Nothing says "I'm rich" like wiping your behind with 24 karat gold toilet paper. I'm openly weeping now. Can it get anymore obscene? Somehow I can see George Clooney using this at his mansion on Lake Como.



Vetements Weed Grinder
And it's a necklace too! Marijuana use is gaining in popularity and why not show your good taste in how you carry and prepare your smoke? The weed grinder comes in silver or gold. Only $750 – cheap at twice the price. Both versions make you look like an idiot, however.