Sometimes you can see a player run his lungs out and make a world-class goal and you're thinking to yourself "he made so much money doing this, I wish I made this amount of money. My life sucks. I've done nothing with it." But apart from the self-loathing and nihilism, it's quite a beautiful thing to behold.
Let's take a look at some of the fastest football players in the world. Do note that this list is limited by competitions that actually measure such a thing.
10. Alexis Sanchez – 30.1 km/h
The Arsenal winger is most known for his amazing speed, so it's no surprise he made this list. He's been pretty unhappy with his current club and wants to play the Champions League – but who can blame him, considering how good he is?

9. Franck Ribery – 30.7 km/h
The French winger has been playing with Bayern München for as long as anyone bothers to remember. He's won quite a few prizes as a French international as well, and his speed has always been a huge factor of why he's considered to be such a good player.



8. Wayne Rooney – 31.2 km/h
Wayne returned to Everton last summer, after playing for Manchester United for what seemed like a lifetime. He's still one of the fastest strikers in the Premier League, although he's had a few bad seasons now. Let's hope returning to Everton can help him return to his earlier form.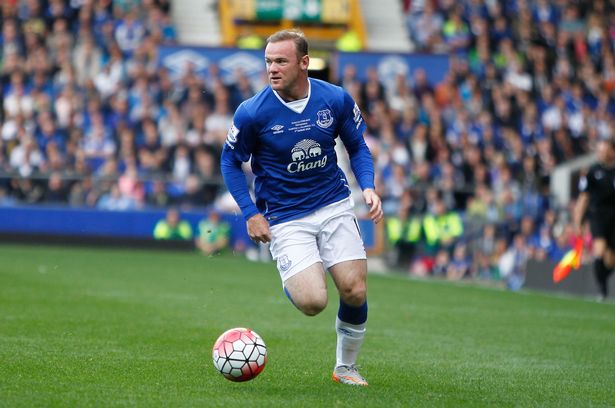 7. Lionel Messi – 32.5 km/h
He was bound to be in this list, wasn't he? La Liga (and especially Barcelona) is known for having very fast and technical players, and it's not really possible to think of "fast and technical" football players and not say "Messi".



6. Cristiano Ronaldo – 33.6 km/h
As long as Messi and Ronaldo will play football, people will argue who is better. As far as this argument is concerned, the Real Madrid winger/striker is better. He's a tiny bit faster than Messi.

5. Aaron Lennon – 33.8km/h
The second Evertonian on this list! Everton has some fast strikers in their line-up, which makes it all the more frustrating for them to be so low on the tables, probably. Let's hope their new coach can save their season.



4. Gareth Bale – 34.7 km/h
The Real Madrid winger is known for being one of the fastest on the planet – when he's not injured. Sadly, his recent career has been riddled with injuries left, right and center. He's still a good player, though.



3. Antonio Valencia – 35.1 km/h
The Manchester United right back is considered by José Mourinho as the best right back in the world. And Mourinho may be a weird fellow, but he knows football. I'm not sure Mourinho enjoys football, but he knows it.

2. Theo Walcott – 35.7 km/h
The Arsenal forward might not have the sharpest aim, but he does have some of the fastest feet. Arsène Wenger loves his players fast, so this explains why Walcott gets a lot of minutes on the pitch.



1. Arjen Robben – 37 km/h
Yes, Bayern Munich winger Arjen Robben has the fastest measured speed to date. While this might seem fast, remember that Usain Bolt has a top speed recorded at about 44-45 km/h. Also, like Gareth Bale, Robben is injured more often than he is not, so no use in having the fastest player in the world if he can hardly be on the pitch.