Today's Instagram celebrity is an incredibly gifted makeup artist Argenis Pinal, who, unlike Laura Jenkinson, uses entire bodies to make comic book heroes and heroines come to life. Naturally, it takes hours upon hours to create one of those looks but in the end it's all worth it. Truth be told, people like Laura and Argenis make me feel bad about not being able to draw a straight line, much less turn someone's face into a Wolverine or a Cyborg Superman.
In his everyday life Pinal is a professional hairstylist and works as a freelance makeup artist for MAC Cosmetics. He started blowing up on Instagram a couple of months ago when he proved that you don't really need CGI to make heroes (and villains) look badass, transforming his beautiful models into various Marvel and DC characters like Zombie Wolverine, Rogue, Joker, Green Lantern, Carnage, Batman and many others. As a comic book fan myself I couldn't miss the opportunity to spread the word about his mad skills. Just look at that hyper-realistic shading!
So far his gallery counts well over 50 face and body paintings, which says a lot about him. He loves doing this and he's not stopping anytime soon. One can even say "he's the best at what he does, and what he does is pretty". Pat yourself on the back if you understood that reference.
Take a look at some of Pinal's best works, go follow him in Instagram and maybe give him a few likes, while you're at it. Enjoy!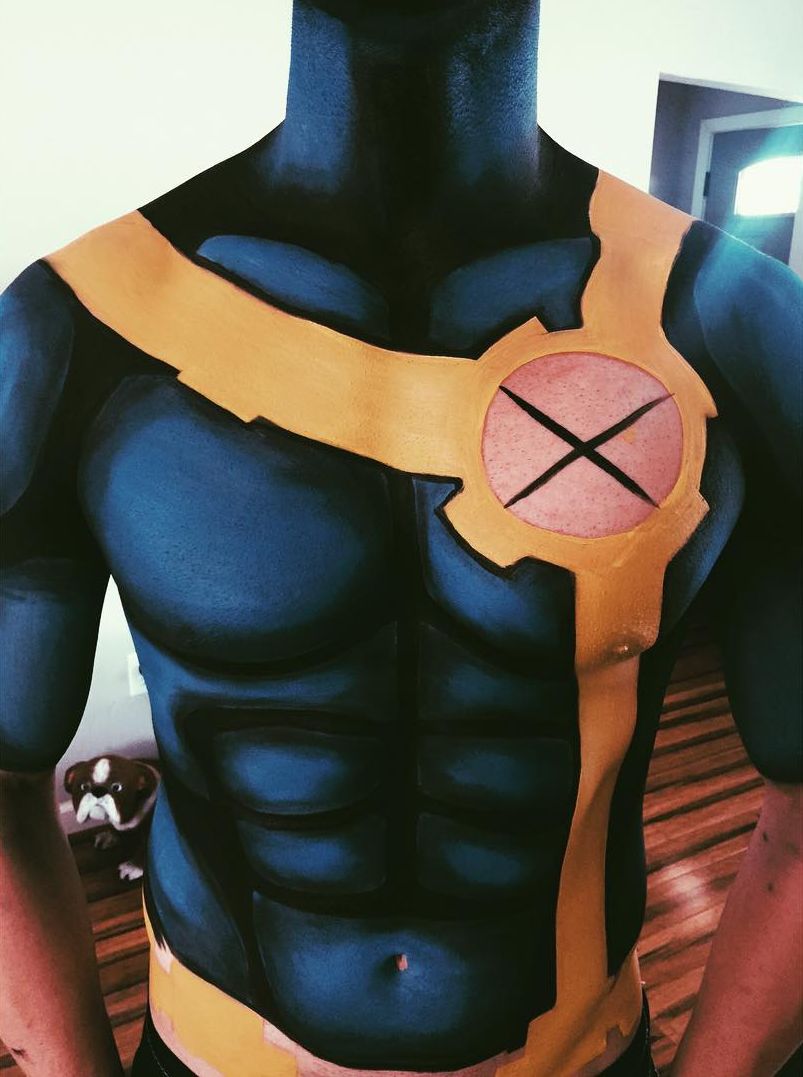 Uncanny X-Men suit
One of the most vicious villains in the history of comics – Carnage.
Mystique – not quite JLaw but looks just as pretty.
That's what I call a skin-tight Spider-man suit.
Bone-chilling zombie Rogue (video).
The holy X-Man trinity: Cyclops, Wolverine and Jean Grey (video).
X-Men love birds – Gambit and Rogue.
Most badass-looking Wolverine ever (video).
Neat bat-suit bodypaint.
Harvey Dent aka Two-face (video).
Jared Leto's Joker.
And one of his most impressive works – Cyborg Superman.
Which character would you like to be and why? Let me know in the comments.