Valtteri Mulkahainen from Sotkamo (Finland) is a PE teacher by day and an amateur nature photographer by night. Over the years, Valtteri managed to capture quite a few incredible scenes, which you can all see on his Instagram page, where he regularly shares stunning pictures of beautiful Finnish nature with his 15k followers.
So one glorious day, Valtteri was hiking through the woods, admiring Mother Nature in all its glory. He was chatting with squirrels, dancing around mushrooms, probably singing Disney songs with local birds, when suddenly he noticed something weird. About 50 meters from the young photographer, a big mama bear, and her cubs came out to play and maybe get some food.
While their mother was looking for something to eat, the cubs started acting as if they're dancing. You can clearly see this is not their first performance.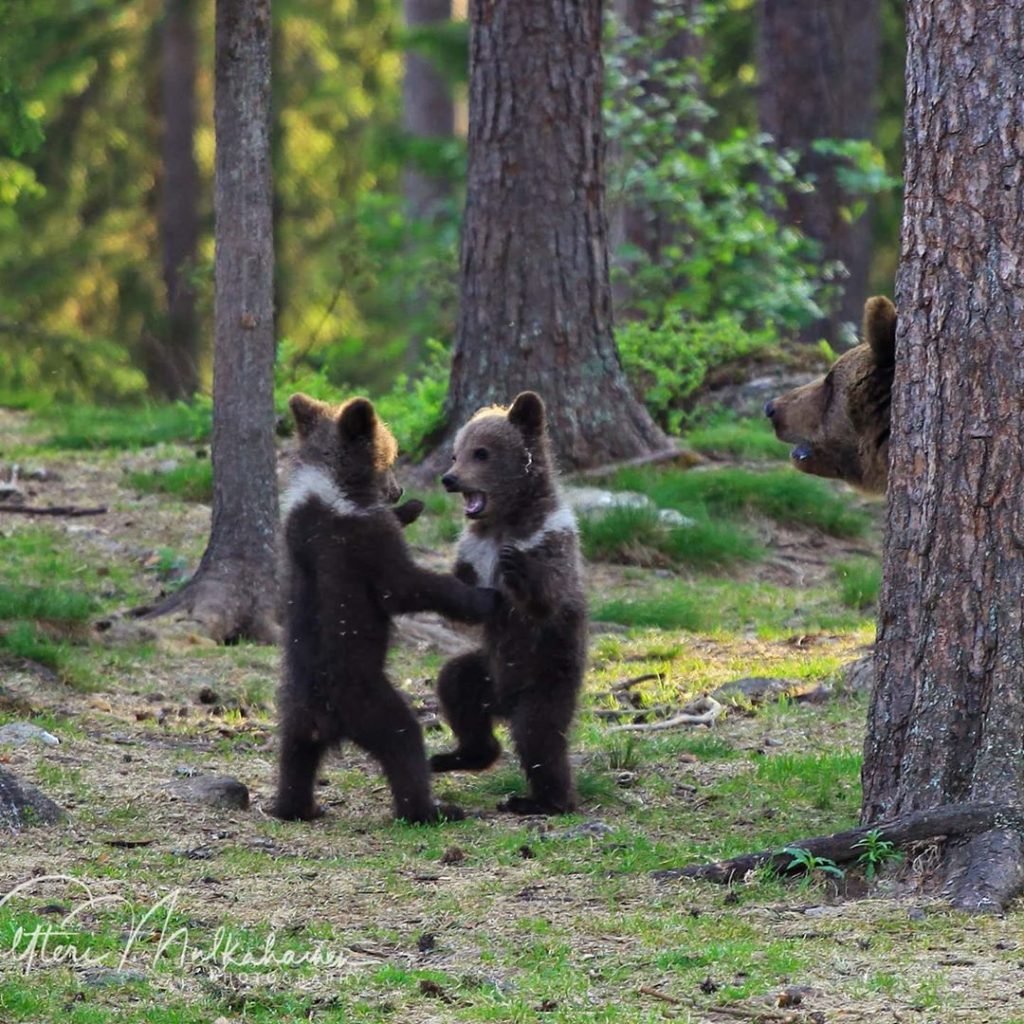 But who in the world taught them those moves? Was it papa bear?
Maybe they've seen this dance on a TV show, or in a movie. I mean, we have no idea how these bear cubs spend their free time.
Just look at how cute they are! Pretending to be lil' humans. They're probably roleplaying Teenage Mutants Ninja Bear Cubs. Yup, that's my headcanon now.
Oh, brother, you've been defeated! But worry not, o little one, your demise shall not go unpunished! – is what Billy bear is probably saying here.
All in all, it's just cute tiny bears going bipedal, of course, but the Internet really wants to give them a hug!