What could be better than having your own piece of land, where you can grow crops, set up a farm, have fun with your family… Only one thing is better than that – a private freaking paradise island! Naturally, chumps like me or you, who can barely afford a BigMac, will never get our own island, but celebs are a whole other breed of customers.
Here are 9 rich celebs who own luxurious private islands!
1. Mel Gibson
Good old Australian crazy man Mel Gibson. But crazy doesn't mean poor. On the contrary, he made enough moolah to buy the Mago island (5,400 acres) for 15 million dollars some 15 years ago. Five thousand acres! SMH

2. Ricky Martin
11 years ago, when Ricky Martin was still a thing, he decided to purchase the Angra dos Reis island in Brazil for $8 mil. I wonder how he's doing today…



3. Shakira
These 700 acres of prime land called Bonds Cay (Bahamas, of course) cost her $16 mil. That's probably all Shakira had at that time.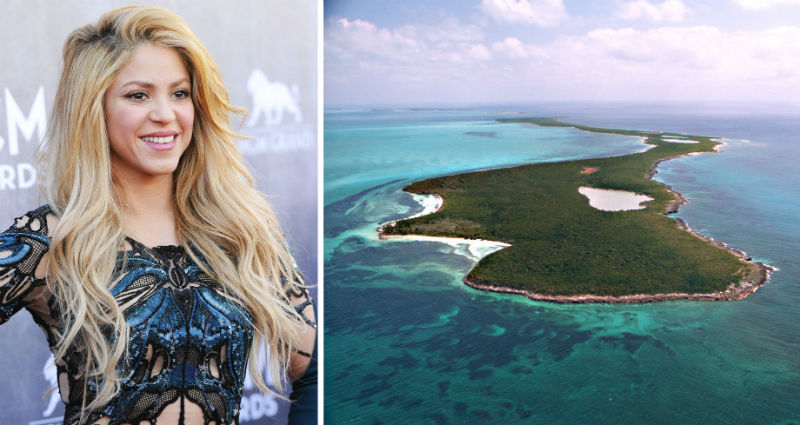 4. Nicholas Cage
Of course Nicolas Cage has a freaking private piece of heaven! I really mean "a piece" because it's just around 40 acres. He bought the Leaf Cay island (Bahamas) for mere $3 mil.

5. Johnny Depp
I'm just guessing here, but it seems like a lot of celebs have a direct contact for buying islands in the Bahamas. Maybe it's like a little Hollywood neighborhood. Yeah, that sounds nice. So Depp's island is a tiny 45-acres slice of sandy beaches and palm trees called Little Halls Pond Cay. It cost him almost $4 million, but I bet it was worth it!



6. Leonardo DiCaprio
In 2005, Leo bought his first ever island – Blackadore Cay, in Belize for $ 1.8 mil. Probably paid for it with all those Titanic checks! Best thing about this island is it's near proximity to the great Barrier Reef.



7. Eddie Murphy
During the 90's, Eddie Murphy was one of the highest-paid people on Earth, but apparently, he waited till 2007 to buy Rooster Cay island in the Bahamas $15 mil.

8. David Copperfield
Pulling money from thin air is the trick that made David Copperfield rich! He actually has 4 islands in the Bahamas with the total worth of $50 million. On one of those little islands, Musha cay, David built a private resort that would cost you $325k per week.



9. Brooke Shields
Yes, Brooke Shields also has an island (Emerald Island, New York) of his own, can you believe that? This beautiful rustic island is only 8.5 acres but it's so so cute.