Most of us would never spend this much on a damn burger, but it's good to have some variety. Of course, the fact that all those ingredients are extremely rare and expensive doesn't mean that the burger is going to taste better than a double cheese at McDonald's, am I right? Here are some of the most extravagant burgers in the world, that you will probably never eat because who in their sane mind buys this crap for that kind of money?
7. DB Royale Double Truffle Burger, DB Bistro Moderne, New York
Cost: $140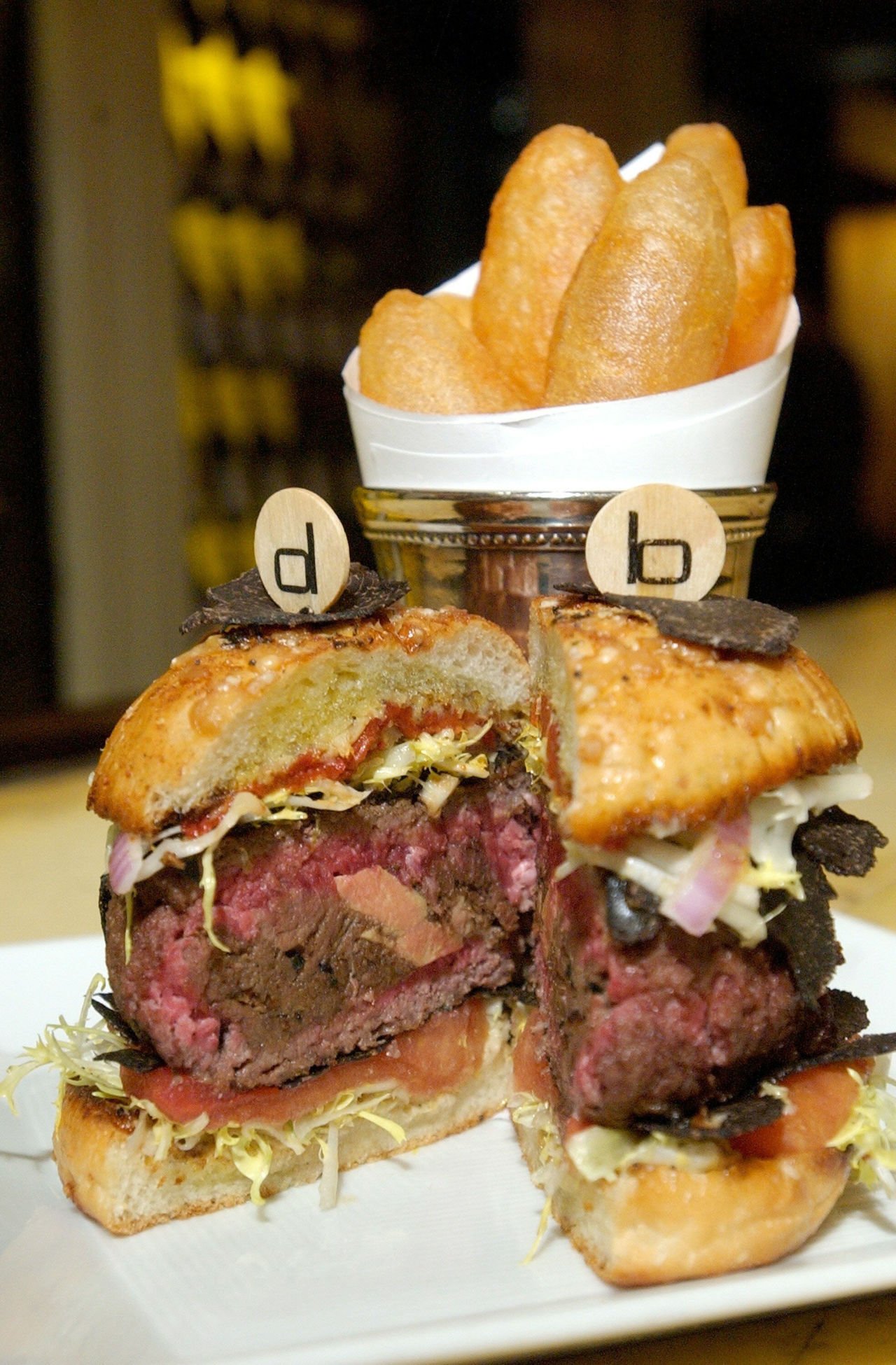 One day Daniel Boulud decided to start his quest of reinventing the burger. He took some juicy ground sirloin prime rib, stuffed it with goose liver, added wine-braised short ribs, some green stuff, and a lot of black truffles on top. Because of those truffles, the burger is available only in winter and only if you have extra $140 lying around. I gotta say, this burger sounds pretty gross.