It is painful to see monuments and historical buildings get destroyed by natural disasters and the actions of human beings. While it's almost impossible to prevent the damage caused by nature as its forces often act in a chaotic way, there is something that can be done with human activities that harm important landmarks and architecture of historical value. Whether it's ISIS or disastrous cataclysms, beautiful buildings and even whole cities get destroyed or buried in volcano ash. We've seen thousands of pictures like that and it's hard not to notice that some of them look eerily beautiful. Here are 13 things that have survived typhoons, tsunamis, hurricanes and terrorist attacks. They are mesmerizing!
St. Paul's Chapel in New York City
Compared to all the buildings that were destroyed under various circumstances, St. Paul's Chapel turned out to be miraculously intact after the tragedy that destroyed the World Trade Center. On the next day the staff of the chapel came to the place and found it all in one piece – even the graveyard was mostly undamaged!

Pompeii in Italy
Pompeii got destroyed in 79 AD by an eruption of Mount Vesuvius that covered the city with ash in mere seconds. The catastrophe happened so quickly that no one was able to flee – the whole city was buried alive! All the bodies and most of architecture were preserved and look much the same today as they did hundreds of years ago.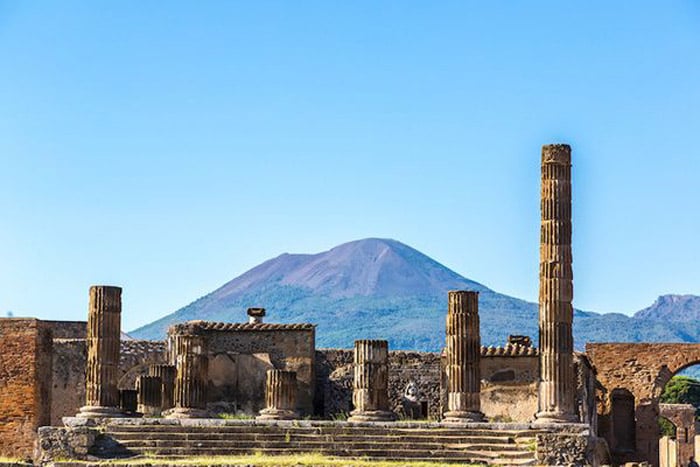 The Brandenburg Gate in Berlin
Berlin was heavily bombed during the Allied attacks in 1945. The Brandenburg Gate miraculously survived through all of WWII and still stands today as it did dozens of years ago. It is the only monument in Berlin that was not destroyed by bombs!

Cologne Cathedral in Cologne
This cathedral is the only thing that remained intact in Cologne, Germany after the bombings in 1942. Cologne was covered with over 1,000 bombs and the city center was turned into rubble in a matter of minutes. The Cologne Cathedral survived through everything standing tall and proud among the remains of the city.