Cricket, just like baseball, brings joy and excitement to millions of fans around the world. But mostly England, Australia, and India, of course. They pitch the ball, swing the bat, use a mallet to scare off the birds, and in the end the player who drank the most tea wins. That's how the rules go, I didn't make it up!
Cricket is a sport with an incredible history, spanning at least 400 years. It all started one sunny day in the 16th century in southern England. Little Timmy smacked a ball with a stick and got the most brilliant idea since burning witches without a proper trial – cricket the game! Since that time wherever the Queen turned her Imperialistic gaze, a new colony sprouted, whether they liked it or not. And where there are Brits, there was cricket.
This legendary game has given us hundreds of astonishing athletes, and today we'll take a look at 10 best blokes who ever swung a cricket bat!
10. Sir Vivian Richards
It is said that each time this dude swings his bat, ladies watching him inexplicably lose their consciousness. What can I say, he's the best.

9. Brian Lara
Here's one of the best batsmen ever. Brian's ODI is through the roof, and he scored 400 runs once! Even the best bowlers can't duplicate that result.



8. Javed Miandad
Thanks to Javed's attitude he is known as one of the foul-mouthiest cricket players of all time. Aside from that, he hits like a truck!

7. Imran Khan
Thanks to Imran the Pakistani team was able to snag that world cup in 1992. Needless to say, his skills were nothing short of legendary.



6. Dennis Lillee
If you've never heard of Dennis Lillee, you're not a big cricket buff. This man is one of the most skilled bowlers in the history of this sport!

5. Kapil Dev
Kapil Dev helped India win the 1983 World Cup without even breaking a sweat. He bowled like a god!



4. Wasim Akram
According to the legend, Wasim Akram sold his soul to become the most lethal bowler in all of Pakistan. Looking at his stunning results, I can say it was definitely worth it.



3. Wally Hammond
How can you tell someone loves cricket? You ask how many runs they've scored. Wally here, scored over fifty thousand runs for England. Fifty! Thousand!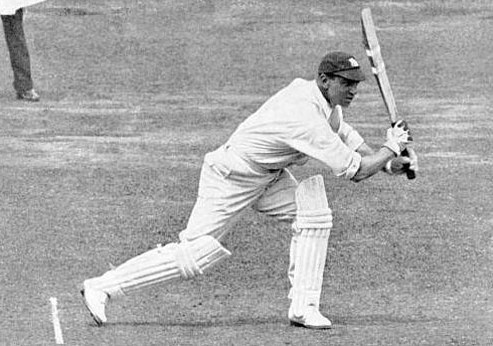 2. Gary Sobers
If you want an awesome all-rounder on your team, look no further – Gary Sobers is your guy. All of his stats are beyond legendary!



1. Sir Don Bradman
Finally, it's time to talk about Sir Don Bradman. Not only is he the best batsmen who ever lived, with an average score in test cricket being 100, he was also considered to be an exemplary gentleman. The modern players have still so much to learn from this icon of cricket.