Remember the days when watches were used mainly to tell time and maybe date, if you had a fancy wrist watch? Well, not anymore. Nowadays we have these awesome smart watches that you connect to your smartphone via bluetooth, and you get access to your music library, messages, call history, fitness stuff, oh, and, yeah, these smart watches sometimes tell time. Currently we have two types of smartwatches: those with colourful touchscreens, and those that are a combination of a regular analog watch and a bunch of "smart" features.
So why exactly would anyone need a smartwatch? Apart from the slew of useful features, these gadgets allow you to leave your smartphone in your pocket, yet still receive important texts and calls. And, let me reiterate, they tell you what time it is! What's not to love?
Samsung Gear S2 ($299)
This sleek smartwatch with an impressive design offers some fairly generic smartwatch features like pedometer, as well as rather interesting features including a rotating thingy used for navigating the UI and enhanced app capabilities. It's one of the best options for Android users – especially with that amazing UI.

LG G Watch ($199)
Let's see: affordable price, neat design, a whole bunch of smart functions of the Android Wear system… Yeah, LG G watch may just be the best one out there! But, hold on till you see Pebble!



Pebble ($80)
Pebble is love, Pebble is life! It doesn't have a fancy touchscreen, but because of that it will last you for at least a week. A great alternative to Android Wear if you're still hesitant about buying it.

Asus ZenWatch ($150)
It's a very good-looking, stylish piece of wearable tech, but it's probably not in the top 3. Asus ZenWatch definitely has issues, like the absence of any physical buttons, so you have you use a rather small touchscreen and it can sometimes be very frustrating.



Pebble Time Steel ($170)
This masterpiece is nothing like the previous Pebble above. First of all, it's not monochrome, so you'll see colors. Second – if you can pick one up for under $100, you'll see how super easy it is to use it as a notification device with music control and a pretty impressive sleep tracker. Do yourself a favor and buy Pebble Time right now.

Apple Watch ($300+)
What can I tell you about Apple Watch? Well, as long as it's not the Gold version for $10k, it's an amazing smartwatch to have. But even this giant has some issues that need to be addressed. It seems like it's trying to do too much. There are just too many ways of interacting with it, and way too many different features to remember and learn. This is why it feels counter-intuitive sometimes.



Microsoft Band 2 ($175)
If you are looking for a runner's or cyclist's watch with GPS, Microsoft Band 2 is something you should consider. And, hey, it even offers the productivity and sleep tracking. But, if you want to read and send messages, make calls and that business, this probably isn't a smartwatch for you.

Motorola Moto 360 ($300)
Everyone loves Moto 360. It is a fantastic smartwatch with a luxurious design and an affordable price. But, just like every other piece of tech – it's not flawless. One day battery life alone severely hinders its usefulness, not to mention its awkward size. Despite these few flaws, it's one of the best smartwatch seen so far.



Huawei Watch ($400)
It is definitely not cheap, but the Huawei Watch is arguably the best Android Wear smartwatch on the market, due to its stupefying design and exquisite build quality. On the cons side we have a lack of GPS, the heart rate monitor doesn't always work and the charger is a bit weird.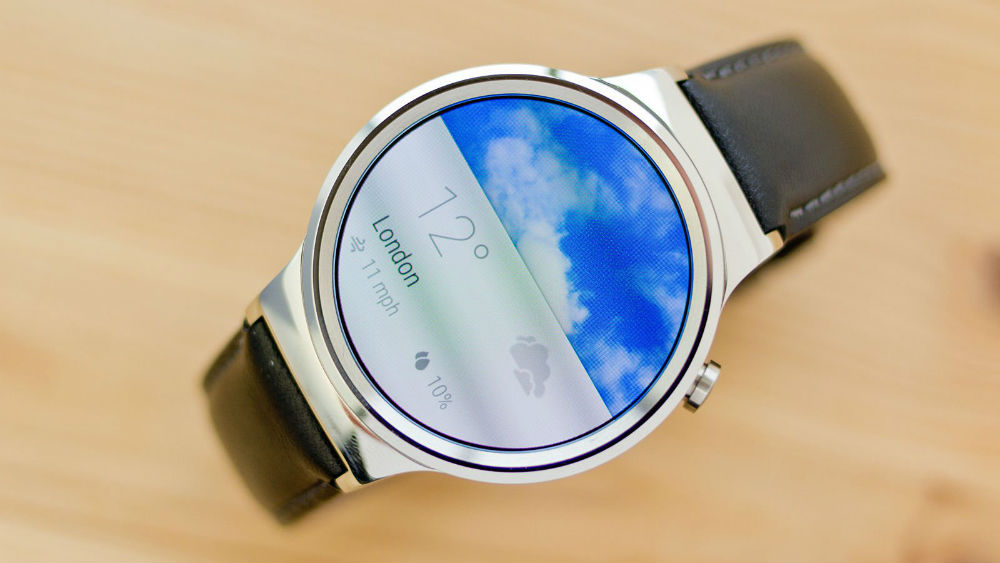 Fitbit Blaze ($200)
Finally, a smartwatch that fully knows what it's about, and it's about fitness. The Blaze is an unprecedented sports watch, and it's excellent at what it does. Multi-sports modes, the surprisingly on-point heart-rate tracking, and a neat interface make it a lovely activity companion and a brilliant workout buddy.