Summer is fast approaching while Covid is receding (well, in most countries anyway). Are you properly prepared for three months of summer adventures? You will be after you read our list of 10 must-have summer gadgets! The list is eclectic and the price range is pretty wide, but we're sure you'll find at least a couple of items that both fit your budget and will help make this the most magical summer ever!
Water Gunbrella
You probably had no idea that an umbrella that turns into a squirt gun was a thing or that you needed it, but it is and you absolutely do! It comes in blue or yellow, making it possible for you to identify friend or foe! But best of all, you will teach people not to laugh at you next time they see you walking around with an umbrella on a perfectly sunny day. Price: $27.
Geneinno S1 Integrated Underwater Scooter
If you're looking to explore the ocean floor but don't have the patience to swim to the bottom, this underwater scooter solves the problem. It has enough thrust to take you up to 164 feet below, and has two speed settings: 2.2 mph and 4 mph for when you really want to show off your dolphin-like abilities. The automatic low battery alert lets you know when it's time to return to the surface and the childproof safety lock prevents Little Timmy or Suzy from going wild with your scooter! Price: $689
Portable Air Cooler
Tired of having to play paper/rock/scissors or even arm wrestle your colleagues in order to determine who gets to control the office's air conditioning settings? With this convenient, compact and rechargeable mini fan, you'll never have to embarrass yourself again! It beats sticking a large, clunky fan on your work desk, and it targets cool air directly at you without bothering those around you. Price: $18
Mosquito Killer Lamp
You're no doubt familiar with those unsightly mosquito zapping lanterns that you can hang outside. But imagine if you could achieve your mosquito-murdering objectives with the help of an aesthetically-pleasing lamp instead? The PUURFUN LIN mosquito killer lamp looks good indoors or out. It even serves as a functioning lamp that you can keep in the den. Price: TBD
Igloo Reactor 24-Can Backpack
Never has it been so easy to take the party with you! Just strap on the water-proof backpack and you're good to go! Using the latest in beer cooling technology, you can keep food and as many as 24 cans of beer nice and cold even on the hottest summer days. Price $199.99. That's a small price to pay to be everybody's hero!
Inflatable Lounger
When people go out to the park or an outdoor concert, they typically bring a picnic blanket with them at best. Meh. Boring. Meanwhile, you bust out the inflatable lounger and become the envy of everyone. Yeah, it's nothing more than a glorified inflatable raft, but it doesn't diminish the fact that you're relaxing in comfort while everybody else is dealing with ants and the lumpy ground. It has enough space for two, and can handle as much as 660lb. So it's even suitable for your portliest friends! Price: $129
Portable Grill
Thanks to this portable grill, there's no need to limit backyard cooking to your backyard! The grill is collapsable and contains all-terrain wheels, making it easy to move it around. It's also designed to withstand strong winds, which means you'll never have to worry about the flame going out.
Oakley Kato Close-Fit Sunglasses
Here's the problem: you're into extreme sports, but worry that your sunglasses won't survive your paragliding adventure. Solution: Oakley Kato Close-Fit sunglasses! They are designed to conform to the unique contours of your face and are very durable. Your order comes with three nose pad sizes, which means you are sure to find the right fit. It also comes in three colors, with each of them best suited for particular lighting conditions. Price: $290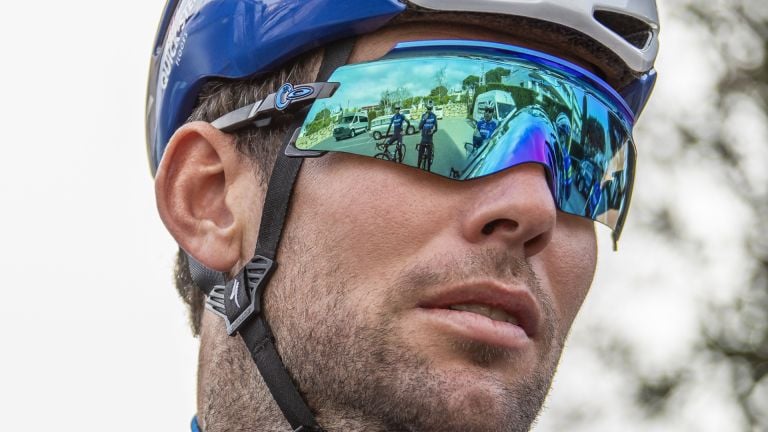 Underwater Drone
Drones are amazing for when you want a bird's-eye view of things, but what about those who dream of filming sharks, fish, mermaids and the like? Nothing is impossible when you use the Geneinno T1 underwater drone! It contains a robotic arm and navigates via remote control. You can explore at depths of 150 meters as you record 1080p HD footage. Its battery lasts for up to 4 hours, giving you plenty of time to create majestic underwater videos. Price $2799
Awake RÄVIK Electric Carbon Fiber Surfboard
When a conventional surfboard just doesn't do it for you, the ultra futuristic Awake RÄVIK Electric Carbon Fiber Surfboard is calling your name. With sleek carbon body fiber, it can reach speeds of 35mph, allowing you to wiz along the coast like a real surfing superstar. It's not cheap, but if you've got some extra cash laying around or your rich Uncle Earl is feeling generous, this definitely belongs on your list. Price: $23,000.