Do you like those morning showers? They do keep you fresh and energized throughout the day. Taking a nice hot (or cold) shower will kill most of those pesky germs and bacteria that thrive on your skin. Showering will also relieve the stress and allows you to stay clean. Even the doctors recommended taking regular showers, for goodness' sake!
Of course, for the shower to be pleasurable, one of the key "ingredients" you need is a suitable shower head. Many modern shower heads have adjustable intensity, massage function, and other cool features. There are countless companies that will sell you these innovative shower heads with all sorts of features and functionalities, all you need to do is choose the one that suits your needs best. Some of the following designer shower heads are just prototypes or even concepts at this points, but they will still surprise you with their ingenuity.
Medical Shower Head
This is basically making herbal tea in your shower. You put a bag with herbs into the shower head and massage the itchy spot until you get better! What a time to be alive.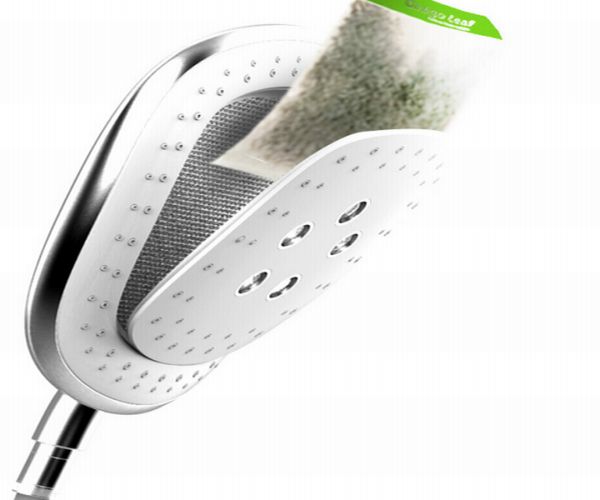 Overhead Shower Head Shelves
The design of this shower head is simply astonishing. You'd stay in the shower for hours! Yeah, that sounds good.


Sculpture Shower Head by Vado
This shower head has six snake-like protrusions, and it tells you that this will not be your run-off-the-mill shower. It's not for the poor, but it pours oh so wildly!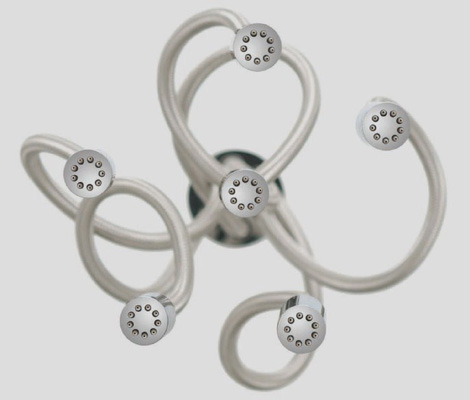 Nebia Shower Head
Nebia is basically a sprinkler on steroids, but if you try it once, you'll never go back to a generic shower head. And it saves water!


Blue Whales Flexible Rubber Shower Head
This one I've picked because of its badass design. You know how there are computer mice for gamers with all the edgy design elements? Well, this one's like the opposite of that. Blue Whales shower head look amazing and that's all that matters.

ReGenTherapy Therapeutic Shower Head
Ripped straight out of a Sci-Fi flick, it feels like ReGenTherapy shower head is a weapon of some sort, but in reality it provides therapy for a neck pain and massaging hard-to-reach places *wink wink*.


Bluetooth Shower Head by Kohler with Removable Speaker
Here's Kohler's new gadget that pushes the envelop on real moxie. Moxie is a shower head with an integrated, portable Bluetooth speaker, that will keep you company during long and short shower sessions. Of course, you can always detach the speaker and take it with you to the kitchen, for example, or to the closet. Again, what a time to be alive!

Dynamo Rainbow Shower Head
Take a neat-looking stainless shower head, slap a few LEDs within its perimeter and you'll have this Dynamo Rainbow Shower, that has a turbine inside to produce electrical energy from the water cascading through it. Simply brilliant.


Viceversa Shower Head
This shower head perfectly emulates taking a shower under a pouring rain, which is both romantic and unnatural for us 20th century monkeys.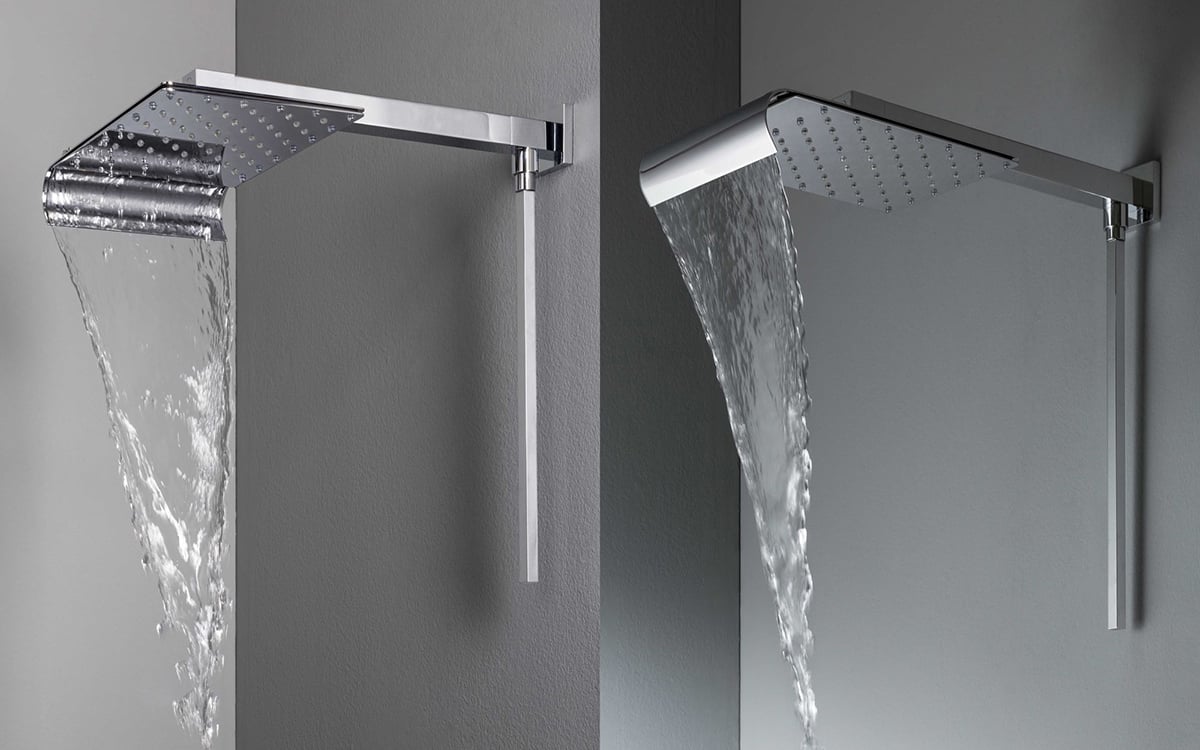 Contemporary Shower Column Ametis
Aesthetically pleasing design, made of hollowed brass, has integrated LED lighting system will let you fully relax and enjoy the magnificent color therapy. Or you can just brag about it to your friends!