Don't you love those hilariously bad infomercials? Of course, you do! They were (and for some of us still are) the main reason to watch commercials on TV. As you will later see, you could buy anything from doorstops for cutting bread to milk glasses that splash milk all over your face. Well, not really, but context is unimportant in this case.
Without further ado, here are 24 side-splitting infomercial GIFs (with annoying and sometimes unfunny commentary from yours truly).
When you're so old you forgot how physics work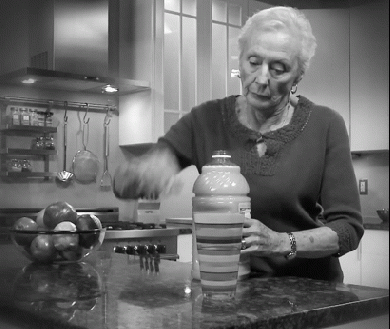 When you're worshipping Satan but still need that daily dose of Calcium



When you want the cereal but you're too stupid to use both hands

When you clearly too hung-over to cook



When you're so ugly even the hotdogs run away from you

When the knife is duller than you



When you don't understand that "no means no"

When you open a fortune cookie and it says "Page 4 of 20"



When you want to prove that fish is better than rice

When… when you… goddamit, what are you doing, woman?



When you're trying to pick your pubes from the pasta

The next morning after you decide to try the new curry place on the block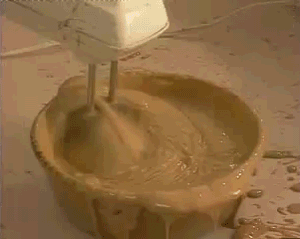 When you're so high you're trying to cut bread with a doorstop

When you've raised a bunch of whiny b*tches, who don't like having pizza for dinner



When you've watched too much WWE last night and you want to just wreck stuff

When you find out he's been cheating on you with DOTA 2



When you're trying to fix a broken relationship

When you know it's "hammer time", but have no idea what it means



When you're too old to whip, whip and to neigh-neigh

When you're this guy



When you don't know how to fit an umbrella, 3 bottles of wine and a pack of condoms into your new purse

When you're trippin' so bad you're trying to bake your iron in a dryer



When you actually do everything right

I'll leave this one to you

To check out the full collection of over 90 silliest infomercials of all time, head over to Imgur and give it an updoot. Have fun!