The street art was considered a banditry or vandalism for many years. It was always an underground art, the artists were usually anonymous. Only recently has it started to become an officially recognized art form and an object of a huge craze. This trend irritates some and delight others. Nevertheless, street art is penetrating deeply into our everyday life and a couple of French street artists, Ella & Pitr, also known as "Les Papiers Peintres" have played a significant role in the promotion of this type of art.
The couple has met on the street by chance 10 years ago and they are inseparable since then. How else two street artists could have become acquainted ? Via Tinder? Duh!
Their works can be described with just 3 words: simple, monumental and touching. But the simplicity doesn't equal the primitivism as well as the naivety has nothing to do with the silliness. The simplicity generates an image or a symbol in which anyone can recognize something that speaks directly and intimately to him. Hence, everyone interprets these pieces of art through the prism of his own personality.
Ella & Pitr chose gray walls of their hometowns Saint-Etienne and Paris, and also other cities they visit in Canada, Chile and Portugal, as the canvas for their masterpieces. So wise, the French duo kills two birds with one stone. On the one hand they turn dismal surroundings of the cities into something more vivid and beautiful, on the other hand, they found the way of telling their unique stories, which everyone can interpret in his own way. Thereby, the street artists not only make the life of the people less dull, but also trigger their imagination, causing their inner personality find a way to express itself.
The shtick of Les Papiers Peintres are their wheat-paste characters, like a family, and a fabulous bestiary. Among their works you can see large birds, sleepy giants, children who eat each other, piles of stones, even chairs, dustpan or charred trunks. And each one has a mysterious meaning, which is only up to you to understand.
Take a look at these pieces of street art and try to understand what the French duo is trying to say.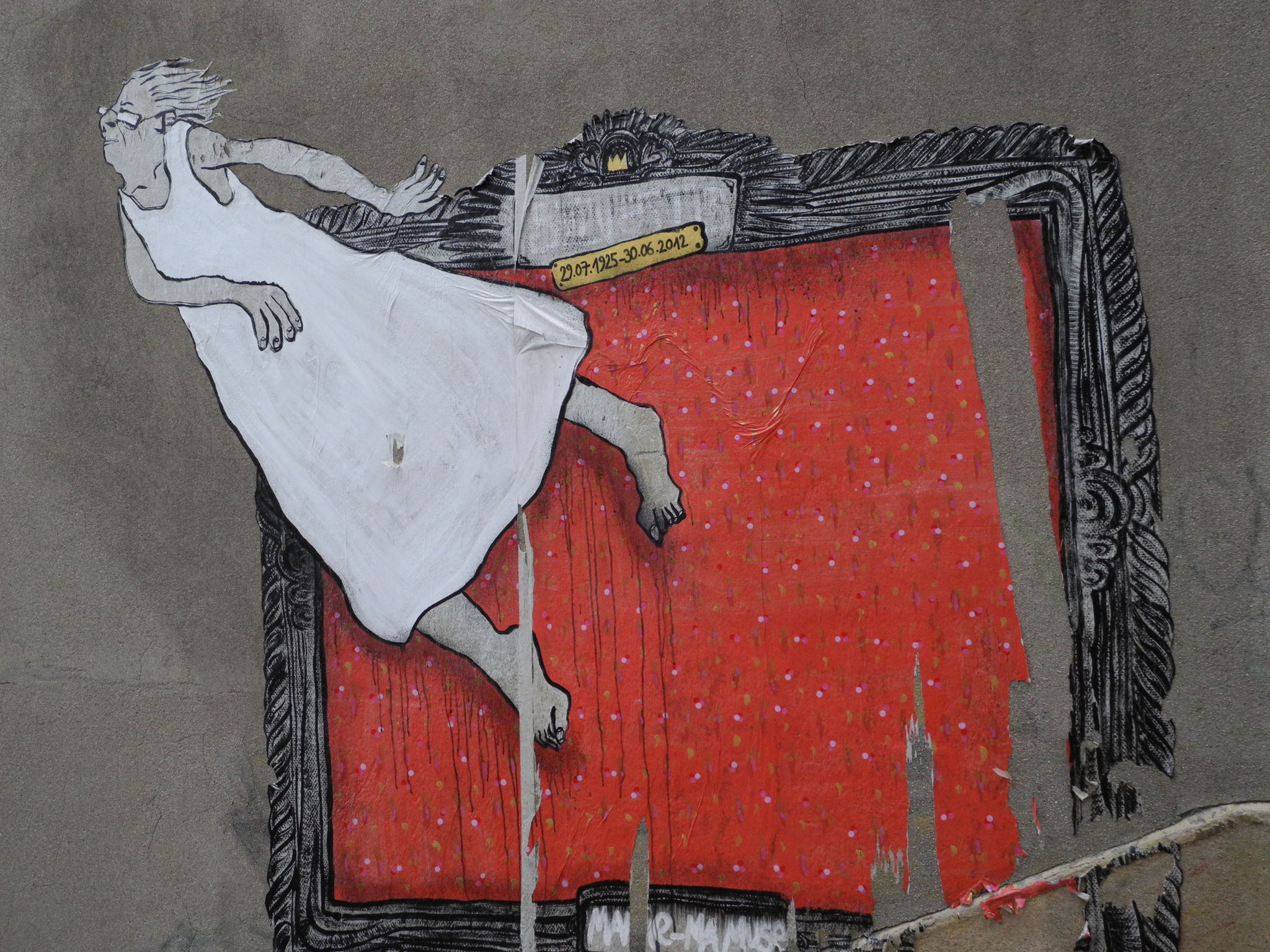 Ella & Pitr are also famous for creating the world's largest outdoor mural, which they have completed in just 4 days.
You can see how it looks from above in this video.