Art and movement are two things that go together really well and Eric Sauve has understood that from the very beginning of his art career. He studied at the Visual Arts Department of Concordia University and L'École du meuble de Montréal. Eric Sauve's art is enchanting and powerful, filled with movement and incredible plasticity that immediately catches the eye of the viewer. He has been taking part in various exhibitions since 1999 creating dramatic, daring and truly enigmatic motifs like the one at the Theatre Desjardins in Montreal. There he managed to embody movement through the process of destruction that is filled with passion of the creative process. His latest work, though, is something entirely new. Featured at the Centre sportif Desjardins, the Affranchir la Ligne art project is an inspiring mix of solid material and carefully executed twists and curves that evoke feelings of wonder and excitement.
Affranchir la Ligne literally means 'set the line free' which is exactly what Eric Sauve envisioned and carefully brought to life at the lobby of a sport complex.

This public art commission plays with the symbolism of a wooden gym floor. Twisted and curved boards look like they were set free and evoke the energy of the wild adolescent spirit as well as athletes that cross all possible lines to achieve their goals.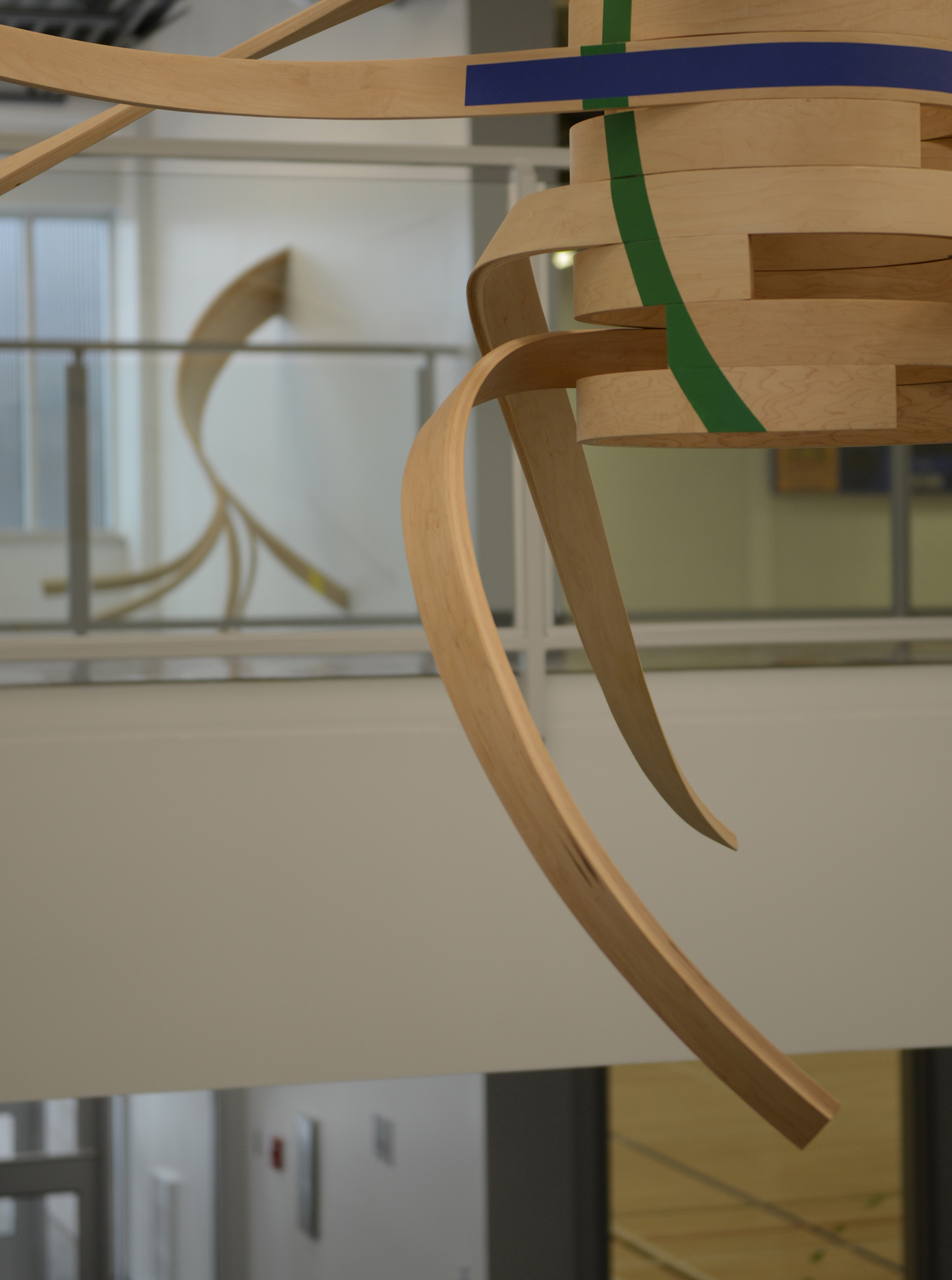 Making the impossible possible and combining art with smart architectural designs is what Eric Sauve does best. In this piece a dozen of boards form a spectacular whirlwind of wood that looks exactly like the wooden floor at the adjacent gymnasium.



All the works are made with maple and has colored lines painted over them. These lines get fractured as parts of boards are twisted, curved, and go their separate ways.

The second piece emerges from the wall in a beautiful and unexpected way.