I've never understood most art. Some pieces are deemed more expensive than others, although I honestly can't say that I like expensive art over more "regular" art. How these prices are determined, no one really knows.
One factor that has been in fact proven to greatly impact the worth of a piece of art, is whether or not – and I'm not making this up – it has been stolen at some point or another. Most of the stolen pieces of art get found and then put on display in huge museums, or they get bought and become part of someone's private collection.
Sometimes, however, a piece of art gets stolen and is never found. Imagine the price increase if you'd happen to find this piece after ten, twenty or maybe a hundred years go by. I doubt even your grandchildren would have to spend a single day of their lives working. Anyway, let's take a look at some of these mysteriously disappeared works of art that could make you filthy rich if you happen to find them.
"View of the Sea at Scheveningen" and "Congregation Leaving the Reformed Church in Nuenen" – Van Gogh
I know these are two paintings, but they were stolen in the same heist in 2002. Combined worth of the paintings is approximately € 30 million, and the Van Gogh museum in Amsterdam currently offers a € 100.000 reward for information. Seems a bit cheap, doesn't it?

8 Fabergé Eggs
Initially a collection of 52 pieces, these were owned by the Russian Czars Alexander III and Nicholas II. In 1918 the Czar palace was plundered, and the eggs were confiscated and split up. Eight eggs are still missing, each being worth over a million dollars.



"Charing Cross Bridge, London" – Monet
This painting was stolen in October 2012. One of the men convicted for the theft claimed that he burnt the painting in his mother's stove, but no solid evidence was found to prove his claim. The painting is still listed as missing.



"The Storm of the Sea of Galilee" – Rembrandt
Rembrandt's only seascape painting, this one was stolen in 1990. Back in 2013, the FBI thought they had the identity of the people responsible for the crime, but the painting is still missing. A reward of 5 million dollars is awarded to anyone who was information about the whereabouts of this painting.

"The Judges" – Jan Van Eyck
This Belgian painting was a part of the "Adoration of the Lamb" 12-part altarpiece. It was taken in 1934, and the supposed thief claimed on his deathbed that only he knew where the painting was hidden and he would take its location to his grave. Which I guess he did. It's speculated that the painting has been destroyed, but officially it's still missing.



"The Concert" – Johannes Vermeer
This painting was stolen in the same theft that took the Rembrandt painting mentioned earlier. Proving my point made earlier, this seemingly slightly-above-average painting has a whopping estimated value of 200 million dollars. Because it got stolen.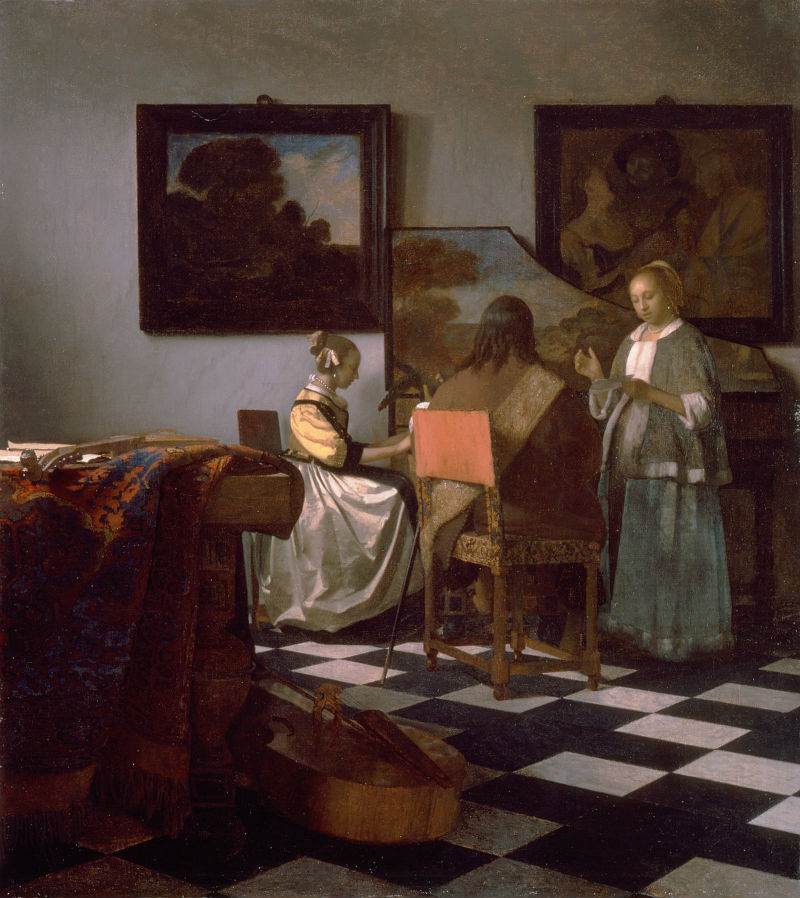 "Femme devant une fenêtre ouverte, dite la Fiancée" – Paul Gauguin
This 1888 piece was stolen from Rotterdam in 2012. Although two men have been arrested for the theft (which also took six other paintings, with a combined value of about € 18 million), all seven paintings stolen in 2012 are still missing.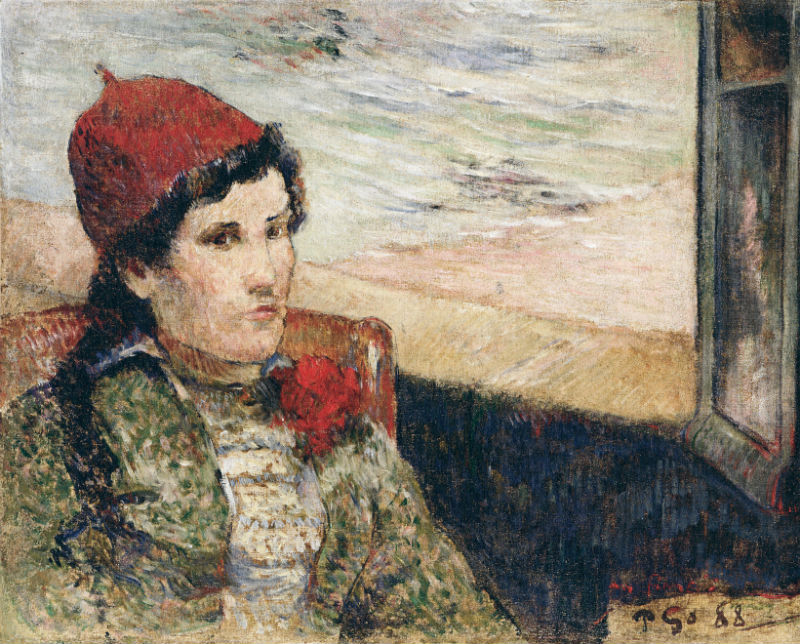 "Le Pigeon Aux Petit Pois" – Pablo Picasso
We all know Picasso paintings are worth a lot, and this one was one of five paintings stolen in 2010 from the Musée d'Art Moderne de la Ville de Paris. They had a combined worth of € 100 million. The thief who stole the paintings was caught, and claimed he threw the Picasso in the garbage because he panicked. Many people have doubts with this story, so the painting is still registered as missing.



Stradivarius Violin
I know, I know, it's just a violin. But it's a three million dollar violin! And it was stolen in 1995. It's still considered unrecovered unto this day, which is pretty bad because there's only about 650 Stradivari instruments that have survived until the present day. The violin in question was built in 1727, showing just how sturdy and resilient these instruments really are.