My favorite part about writing articles is learning something new about the world. Whether it's technology, art, or (as in this case) nature – there's always something amazing to learn.
Lately I've been seeing more and more pictures of the Indian giant squirrel online. This isn't the kind of squirrel you're used to seeing in your neighborhood park, that's why this giant-tailed squirrel has gone viral!
Indian Giant Squirrel
The Indian giant squirrel is native to (you guessed it) India. Its scientific name is Ratufa Indica and it usually inhabits the higher levels of canopies in the forests of South Asia.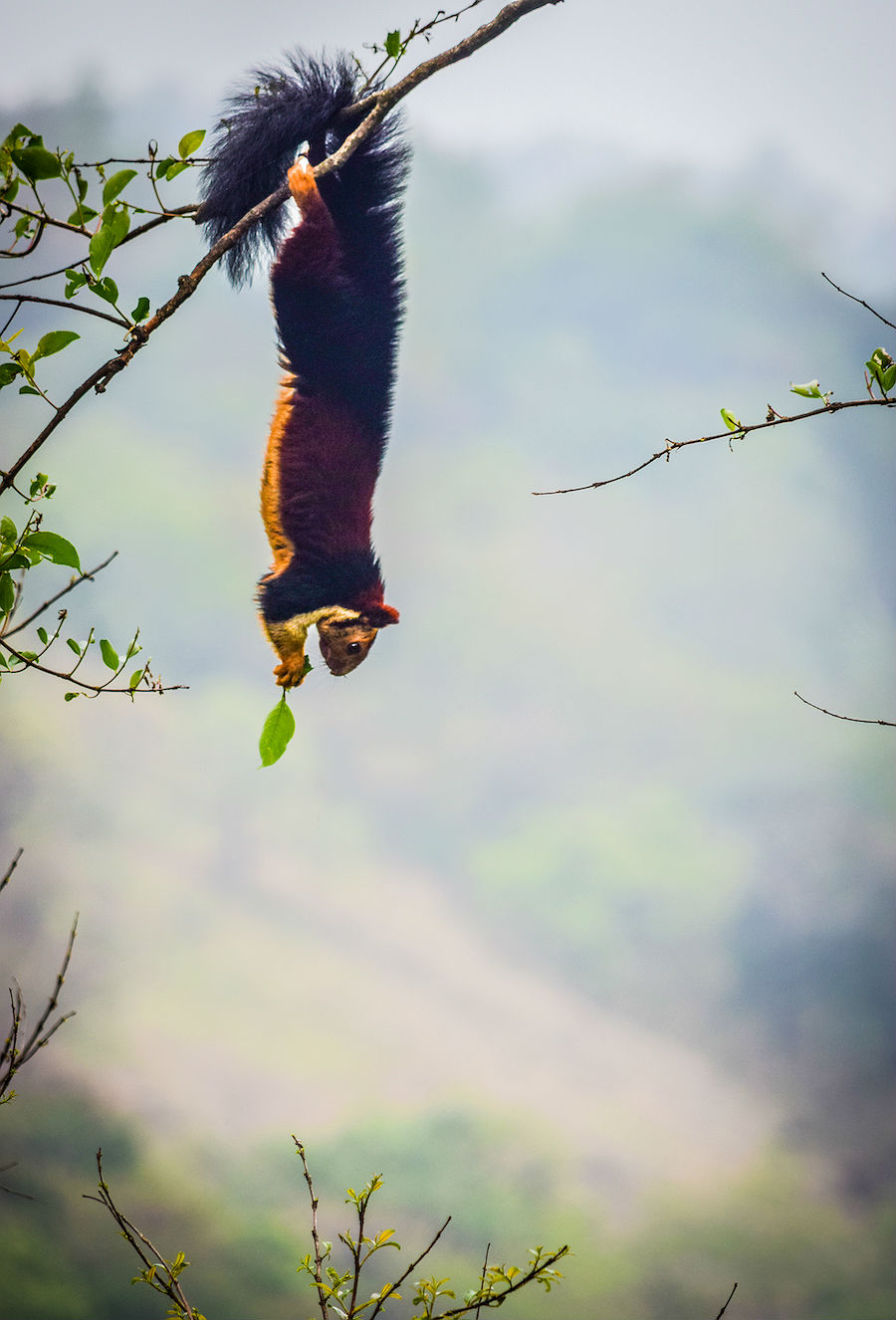 Look at those colors
Indian giant squirrels are usually two-colored (although three-colored specimens can be found as well). Most of their fur is brown and they are commonly known to have cream or tan colored paws, tail, and belly. Their coloring and movement patterns help them hide from predators, allowing them to blend in with the colors of the branches that surround them.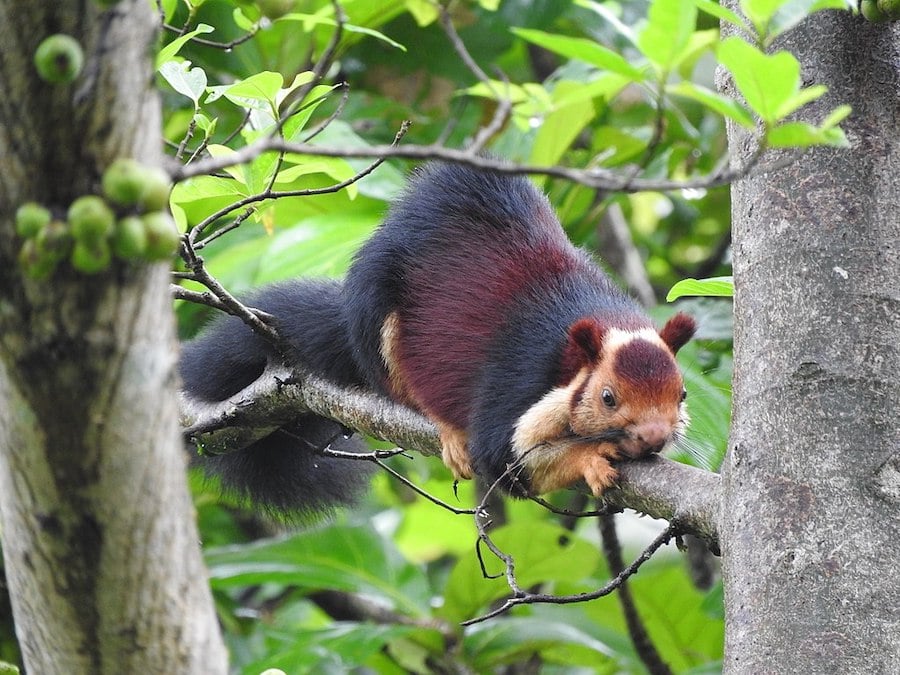 Truly giant
Most common squirrels are between 25 and 30 centimeters (9-11 inches) in length. The Indian giant squirrel, on the other hand generally has a body that is around 36 centimeters (14 inches) in length. In the grand scheme of things that's not that big of a difference, but in the squirrel world six extra centimeters can make you a giant!