Yes, this is still 2019, and we still love cats. They're cute, cuddly, and do crazy things on camera. Most kitties land on all four paws after they fall, but this guy right here is made of rubber it seems, as he'll spring back up, do three backflips, and strike a pose at the end of his stunt.
Since there are people who love dancing, why can't there be cats that can feel the groove? Meet Chaco, he's an adorable feline gymnast with a burning passion and endless energy. In the photos, Chaco's portrayed in whimsical poses that make him look like a sophisticated ballerina, a cool break-dancer, or a fancy MC!
Chaco is just a regular white catto with unremarkable appearance, but when he starts doing the dance of his people, you can't look away. Cats are naturally flexible creatures, but this one is entirely something else – a real acrobat. He can easily catch toys or treats on the fly, demonstrating elegance, flexibility, and balance. More importantly, he's got pics to prove it!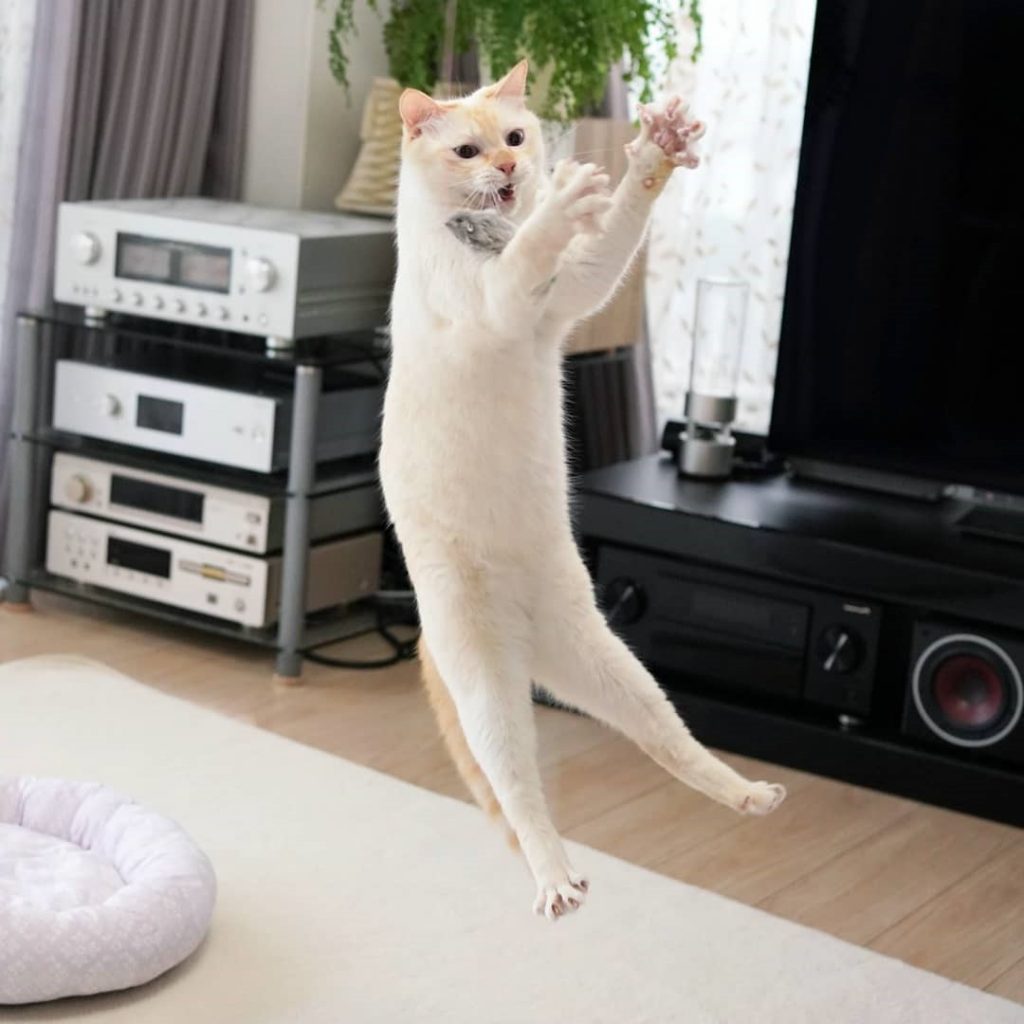 Almost 24k Instagram followers from all over the world are showering Chaco and his sister Suzuka with loving and affectionate comments every day. Suzuka, by the way, does not share her brother's high-energy lifestyle and prefers to take things slowly. Not every cat was born to bounce around.