What is it about this white stuff that makes everyone go crazy? Nobody remembers their first snow unless they've been living in the tropics somewhere and then moved to some place normal. You know, a place that has weather and where people aren't cold-blooded reptiles? Anyway, snow is a thing of beauty, for sure! Especially that moment when you open your curtains and with the widest grin possible realize there's going to be no school today.
But you know who gets even more excited about the cold weather and crystallized water particles slowly floating down from the sky? Animals, of course! To them it's like black magic, only white… I guess. Don't believe me? I have photographic evidence!
You better watch out, you better not cry,
Keep scrolling the page, I'm telling you why:
Fluffy beasts all covered in snow! (Hey, I tried to make it work)
1. Even huge cats love the white stuff.

2. Polar bears are basically Snow Bears, so yeah.

3. Corgis are adorable in any weather!

4. I won't even pretend to understand cats.



5. This must have felt so good.

6. You know that feeling when your face is on fire and there's nothing but snow around? Yeah, that.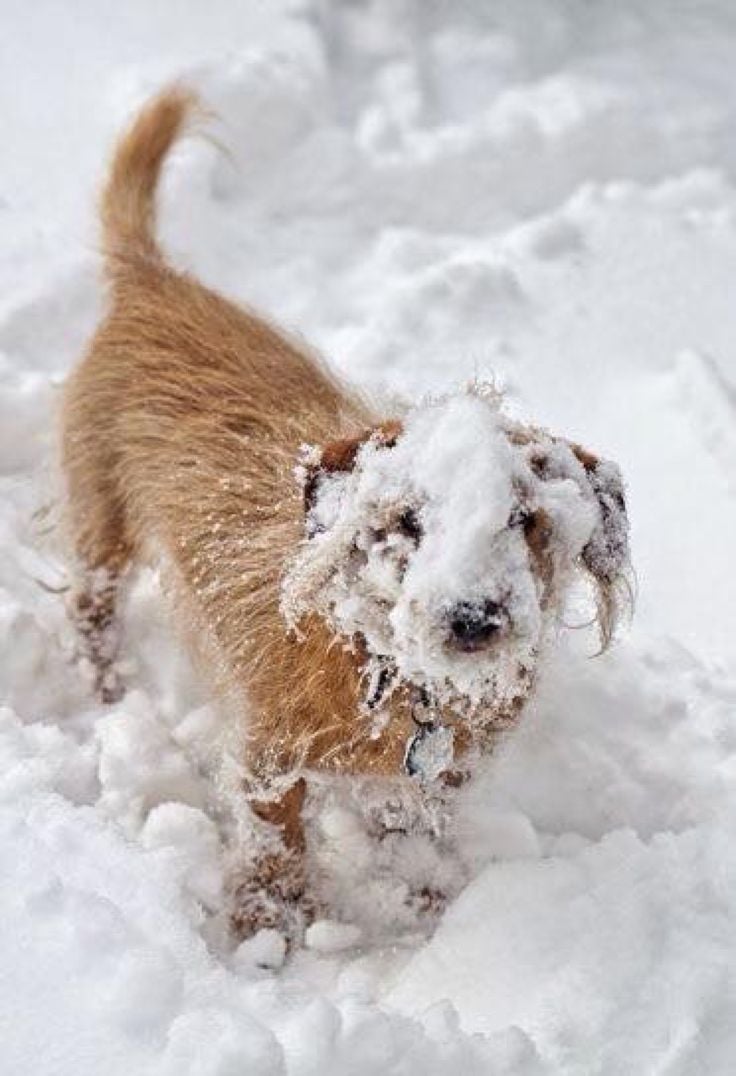 7. Help!?