When it comes to places to take a vacation, it's easy to think of such big tourist hot spots as Paris, New York, Rome etc. But our world is filled with small towns and villages that are less well-known, but no less impressive, from the magnificent Scandinavian fishing villages to the tiny ancient Native American towns nestled at the foot of mountains in the southwestern United States or a dreamy surreal rural county in China. Here is my top 17 picks of the world's most amazing small towns to visit this year. Enjoy!
Smogen, Sweden
This picturesque village on Sweden's West coast is known for its fish markets where you always can buy fresh just-caught fish, for the 600-meter long wooden pier packed with shops and restaurants and it's also noted for the wild landscapes you see, that are visible land-side.

Dinant, Belgium
Dinant is about 90km/56mi south of Brussels and is famous for its historic buildings spectacularly set along the stone cliffs. The city's landmarks are Collegiate Church of Notre Dame de Dinant and Citadel of Dinant. A cable car ride from the church to the citadel is a must!

Bibury, England
This charming village filled with ancient honey-colored stone cottages is often considered the most beautiful village in England.





Carmel-by-the-Sea, California
Carmel-by-the-Sea, or simply Carmel, is located on the Pacific coast and known for its dazzling natural scenery, rich artistic history and being dog friendly (you can find many hotels that specifically tell your dogs are welcome). This town is also known for a few weird laws, among others is prohibition against wearing high heels without special permission. The treasure of treasures here is the Pebble Beach Golf Courses are home to the annual AT&T Pebble Beach National Pro-Am Golf Tourament. The courses are layed out to highlight the abundant natural surroundings of the area – especially the Pacific Ocean.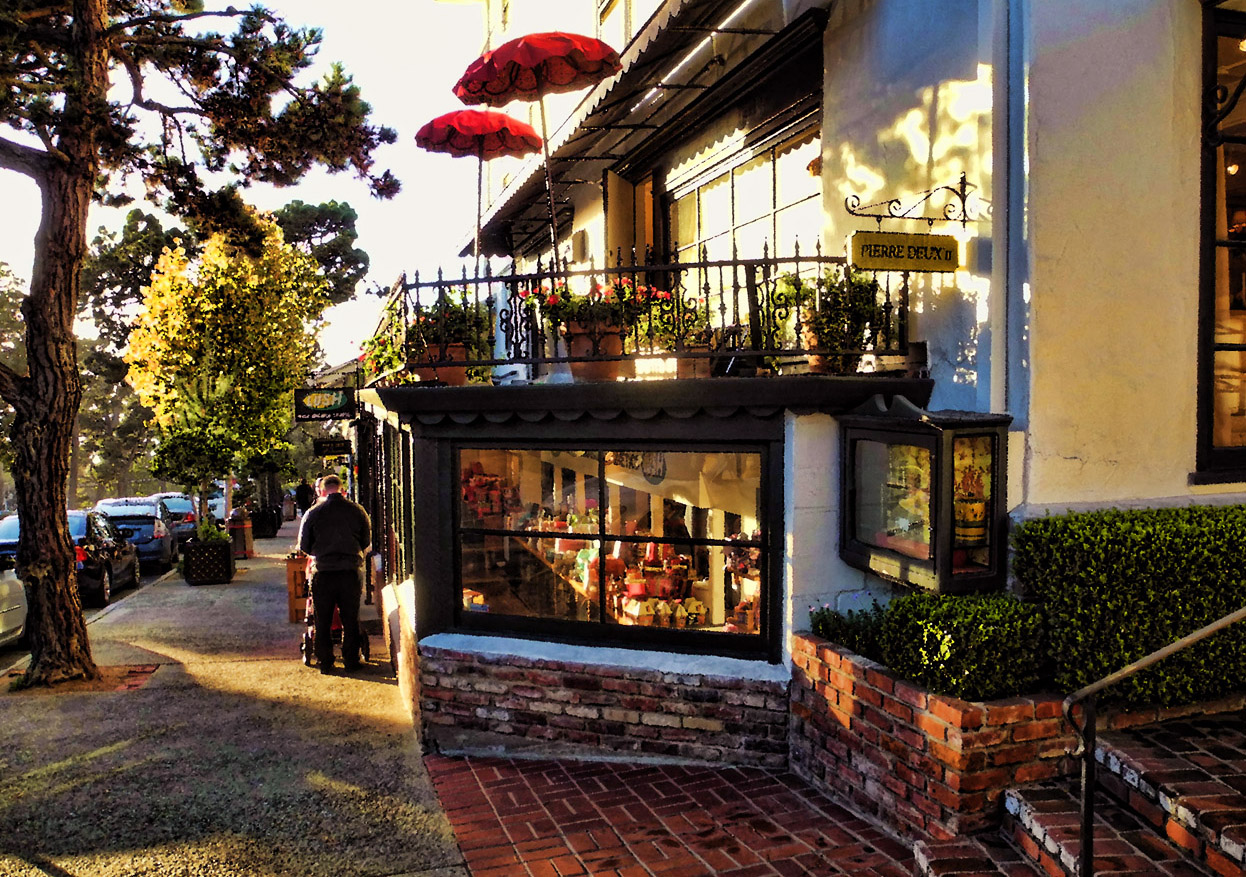 Manarola, Italy
This colorful fishing and wine making village lies on the edge of a cliff along the Ligurian Sea. It's a perfect destination for a romantic trip. Discover the hiking trails in the hills during the daytime, and later buy a bottle of the local wine and go for a sunset cruise.

Reine, Norway
This village has a population of only 307. Notwithstanding its small size, Reine has a remarkably wide range of leisure activities – biking, hiking, kayaking and ski touring. You can also enjoy the unforgettable beauty and authenticity of the local landscapes.

Hallstatt, Austria
This is a great spot for pictures. The town is surrounded by Alpine mountains and nestled next to the alluring lake known as the Hallstatter Sea. The views from Hallstatt Viewing Platform are just spectacular. Everyone who wants to escape from big city stress and noise should come here.

Colmar, France
This quiet town, also known as "Little Venice" as it's crossed by the numerous canals of the river Lauch is reminiscent of a picture postcard in its beauty. The lovely houses and bridges adorned with colorful flowers, pretty squares filled with cute outdoor cafes, fountains and fascinating narrow canals – all these make Colmar seems like a city from fairytale dream.

Burano, Italy
According to a local legend, the fishermen used to brightly paint their houses so they could see them in the thick fog while fishing in the sea. Today the houses follow a specific color system and if someone wants to repaint their home, they need to get special governmental permission.

Mykonos, Greece
This is what Heaven must look like! All-white urban landscapes, numerous restaurants with delicious world-class food and beautiful beaches with some of the clearest water you'll ever swim in imprint unforgettable memories from your trip.

Gasadalur, Faroe islands
It is such a peaceful and serene village! It's also one of the most isolated and remote places in the world, which has a great number of stories about spirits and elves. Notwithstanding this, Gasadalur is an idyllic place, one you'll never forget.

Giverny, France
Welcome to the world of Claude Monet! A famous painter noticed this tiny town from a train window, fell in love with it, moved there and lived for 43 years. Many of his most famous paintings, the Water Lilies are among them, were painted in this remarkable place.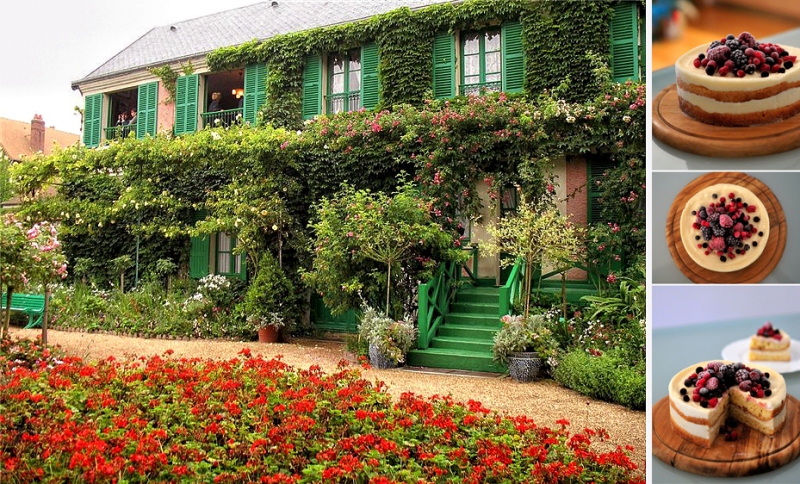 Lagos, Portugal
Are you in search of paradise on Earth? – Then you need to visit Lagos. Here you'll find a great variety of tremendously beautiful beaches and orange, sun-kissed rock formations. Vivid nightlife is a plus!



Sedona, Arizona
Many believe this is the site of a mysterious energy field. The combination of clear blue sky, surreal red cliffs and deep green forest make this valley an enigmatic and magic place for travelers.



Stalheim, Norway
Come here and stay in one of the mountain hotels with beautiful views of the Nærøy valley or Stalheimsfossen waterfall, or you can stay in one of those undeniably cozy guest-houses with grass growing on their roofs.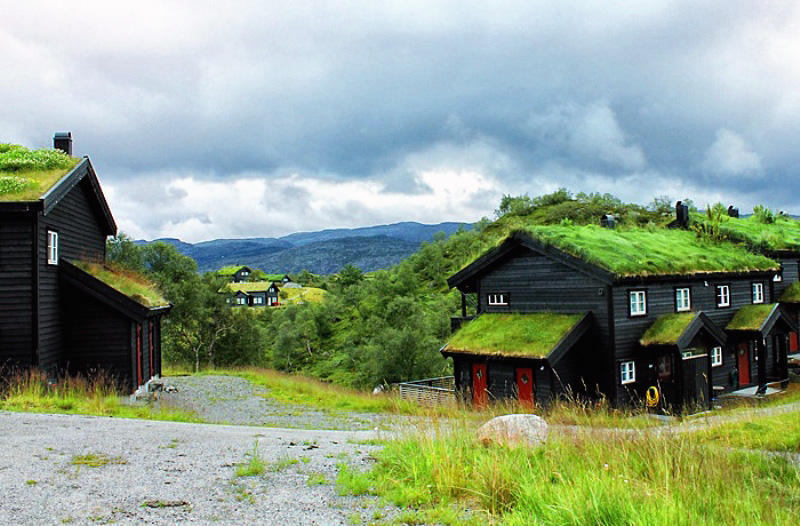 Slavske, Ukraine
This small Ukranian village is lost in the woods among gorgeous Carpathian mountains. Cozy authentic houses, delicious home-made food and wine and plenty of epic views add up to a totally charming experience!



Yangshou, China
Due to tourism, most locals can speak English which is uncommon for Chinese not just small towns but for big business cities as well. Due to its unusual geographic location, Yangshou karst landscape is magical, dreamy and surreal. Take a bamboo-raft ride in the emerald waters of the Yulong river, have a walk in a large art park or cycle through the fantastic valleys and you'll understand why.