So you're planning a trip to Japan, and you just so happen to be a geek and/or a gamer? Boy, do I have some good suggestions for you then!
To be frank, there are countless things you can do and see in Japan, but you can check out most of them just by googling once or twice and you'll probably get the usual "visit this temple" and "go see that shrine", but it's not all that exciting if you're a geek. Your expectations are way higher than that! So, without further ado, check out these 9 spots geeks and gamers should visit in Japan.
Akihabara – A Geek Paradise
Ah, Tokyo… a city with the most off the wall "personality" shoved into a bunch of grey concrete boxes. That is before you see Akihabara. If it's in any way related to gaming, gadgets, or otaku stuff – you'll find it here somewhere. It used to be just a small part of the city, but now it's one of the most famous geek meccas in the world. Just be prepared to spend a lot of dough here, if you decide to visit it.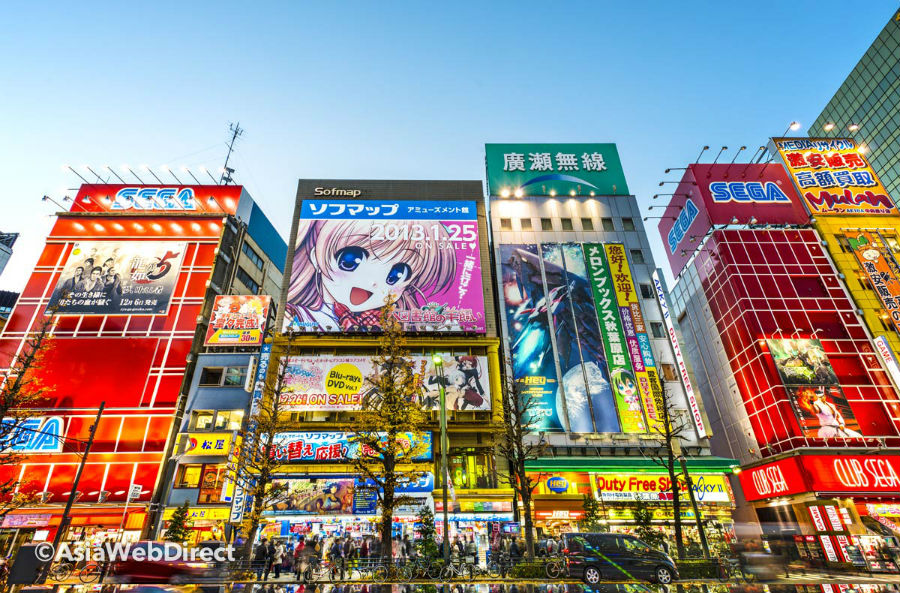 Shigureden – Nintendo's Rural Culture Retreat
10 years ago, in 2006, the Nintendo-funded-musuem "Shigureden", opened in Kyoto Prefecture. And no, it's not a Nintendo museum at all, it's something way more … Japanese.
You see, there's a card game in Japan where 100 poems are written on cards, and are spread out on the floor. The players then try to snatch them before everyone else and memorize their cards. If you are able to memorize all the poems, you are said to have a good sense of beauty! Oh, Japan, never changes.
The museum also has many other card games that can be played via experimental interactive tech, and a beautiful rock garden. Those are always nice.



Manboo cafe
You're likely going to visit Japan in Summer, when it's super hot, and trust me, people there know exactly how to make a quick Yen on a sweaty tourist. That's how the Manboo cafe chain came to be, where you can check your email, read some manga, and drink all of the free fizzy Fanta! Many cafes also have booths you can rent to play some games on consoles like PS1 and PS2, SNES and others. These Manboo cafes even have showers, because, you know, it can get really hot outside. And since they're actual cafes, you can, of course, order some delicious food.



GameStore Warehouse
Games… Games as far as your eyes can see! And consoles! And peripherals! And everything game-related you can think of – it's all right here, in the south-east of Tokyo. From the oldest to (probably) the unreleased ones. If you have the money and are willing to browse through a literal shit-ton of titles and hardware. It does look impressive as hell, though.



The Home of Mario
What else did you think would be my number one here?
The most adorable Jump Man/Italian plumber/mental maniac, who's easily the most recognizable video game character in the world, and you can visit him (although, not directly) in Kyoto, as that's where the Nintendo HQ is. For some people, it's like a pilgrimage, but unfortunately there is no Nintendo/Mario museum open to the public, and there's not much to see besides a giant white building, however you can always imagine or wonder what the hell they are working on inside. Probably Nintendo NX stuff.