Christmas is a great time to spend with your family; this is a wonderful chance to fulfill your desires and dreams. Thanks to the winter holiday break, we have the opportunity to relax and enjoy a good movie or two, so here are ten hilarious Christmas movies for you and your family!

1. Four Christmases (2008)
A romantic comedy about a lovely couple – Brad and Kate, trying to get together with their parents. Things get complicated when they realize the fact that both his and her parents are divorced, so they need to make it to four different X-mas parties in one day.
2. Fred Claus (2007)
Fred Klaus is the complete opposite of his brother Santa. Living in the shadow of his brother, he became a man who completely lost faith in Christmas. But one day he has to fly to the North Pole, where he discovers that his brother is in trouble and needs Fred's help to save Christmas.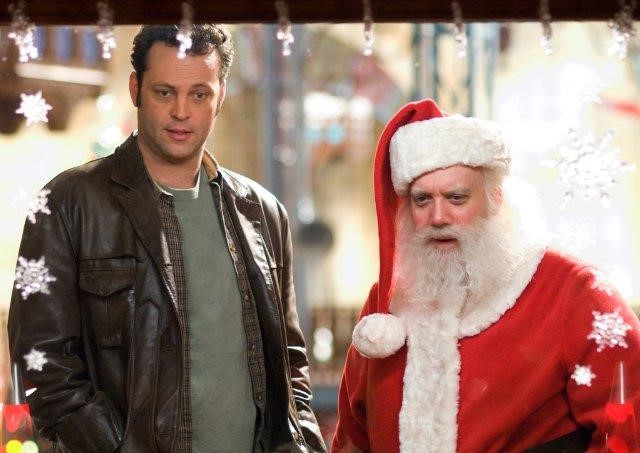 3. Mr. Popper's Penguins (2011)
Tom Popper, played by Jim Carrey, is a successful broker, and he's trying to be a good father, but one day, he inherits six cute penguins. Now they're all living in his apartment, creating lots of funny and heartwarming shenanigans.
4. Deck the Halls (2006)
This New Year's Eve comedy is sure to cheer you up. Steve Finch lives an ordinary family life, but when Christmas season comes, he turns into the keeper of all the holiday traditions. The Finches are tired of this annual monotony. But then fate sends them a neighbor who will change their lives forever. And so the battle between the neighbors begins!
5. New in Town (2009)
Lucy Gill loves fancy dresses and expensive cars. She likes to climb up the career ladder like a cougar climbs a tree. But from one day she is sent on a business trip to cold Minnesota. To accomplish the task, Lucy must adapt to the harsh climate and the locals, who are not ready to give her a warm welcome.
6. All I Want for Christmas (1991)
A classic tear-jerker. Brother and sister are trying to reconcile their divorced parents on Christmas Eve, and Hallie asked Santa Claus to make that wish come true. After all, miracles do happen on Christmas!
7. Love Actually (2003)
It's a romantic comedy, the plot of which consists of nine independent stories that develop at the same time. There are no main characters here because it's all of them. The movie takes place five weeks before Christmas and ends on Christmas Eve. It's an instant classic!
8. The Holiday (2006)
A sweet comedy about two girls – Amanda and Iris, who suck at dealing with men. To forget about their troubles, they decide to swap their homes and surroundings during a Christmas break. Amanda will now live in England, and Iris is heading to America. What will happen next?
9. Home Alone (1990)
You know it's a good movie when 30 years later, every family in the world still gathers around the TV on Christmas Eve to watch a young lad destroy two burglars. And we'll be doing it for 30 more years, it seems.