Let's face it, a lot of Oscar nominated movies are just boring as hell existential crisis stories. In 2019, however, we're hopefully gonna see some fresh names and faces. 2018 has had its ups and downs in terms of movies, but let's not touch upon the worst of them. Instead, we'll talk about movies who will definitely be nominated and win that golden statuette!
1. The Favorite
There seems to be a new rule in the film industry: "if Yorgos Lanthimos produces a new film, that film will take at least one award home". Remember how in 2015 his bizarre movie "Lobster" almost snagged an Oscar? Well, in 2018 his new movie "The Favorite" will 100% be nominated as well. It's a hilariously dark comedy about Queen Anne's jolly reign, with extravagant costumes, brilliant acting and a magnificent scenario.
2. Black Panther
Can Marvel finally get an Oscar for one of their movies? I think they have a 99% chance to get multiple awards for their Black Panther movie.
3. Can you forgive me?
An incredible life story of the American writer Lee Israel (played by Melissa McCarthy), who started faking celeb biographies after going bankrupt. She wrote letters, supposedly belonging to well-known writers, from Dorothy Parker to Noël Coward, and sold over 400 documents to dealers around the world. If that premise doesn't intrigue you, you should see a doctor.
4. BlaKKKlansman
Spike Lee's film about a black policeman who infiltrates the KKK is insanely good. Even earned him the Grand Prix in Cannes. Despite the fact that the events take place in the 1970s, the movie seems very timely. Spike Lee never getting any Oscars is an injustice that the Academy definitely needs to fix soon.
5. Green Book
What would you do if you had a "Green Book" with all the places in the South of the United States that are safe for African-Americans? Go for a road trip, of course! That's exactly what "Green Book" is about. Just 2 dudes played by Mahershala Ali and Viggo Mortensen going South in 1962. What could go wrong?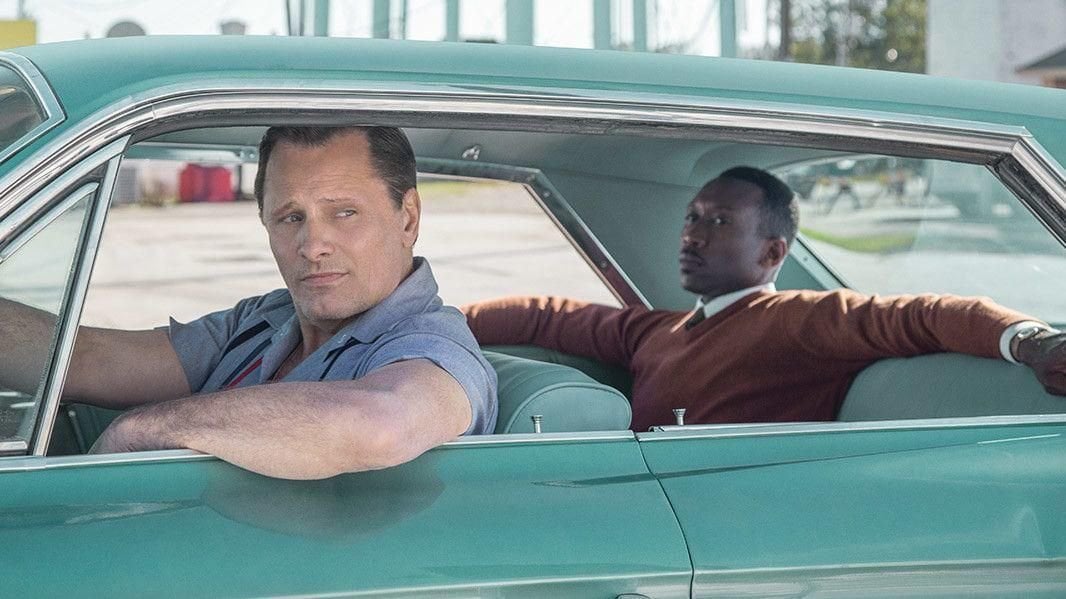 6. Man on the Moon
Immediately after "La La Land", Ryan Gosling changes into Neil Armstrong in the long-awaited film by Damien Chazelle. An Oscar-winning director reproduces the landing on the Moon of 1969 with uncanny accuracy, using the clues from Ron Howard's space race "Apollo 13". The committee will have to give this one a shot.
7. The Front Runner
Few things get the regular citizens hyped up like digging through someone's dirty laundry. Especially if it's a senator's dirty underwear! Of course, I don't mean it literally. This biographical drama of Jason Reitman with Hugh Jackman in the lead role, is based on the book by political journalist Matt Bai "All the Truth Is Out: The Week Politics Went Tabloid".