Many of us like adventure films of TV shows for the simplicity of the plot, dynamic action, and the ability to entertain the viewers, without making us strain our brains too much. A plot twist here and there, huge explosions, monstrous creatures, and an adrenaline-filled car chase are everything our growing body needs to survive. We also love watching the main hero or heroine overcome the obstacles, slay the monster, or punish the big bad guy. It's just very cathartic, especially if the movie or show depicts them as a badass from start to finish.
Here are top 10 most badass TV and movie characters of all time!
1. Jon Snow – Game of Thrones
A bastard born out of wedlock. The son of Ice-cold Starks and flaming-hot Targaryens. The man, the myth, the legend – Jon Snow. This man who knows nothing, has managed to unite armies of wildlings, ice giants, and humans to defend the entire Westeros from the invasion of the White Walkers. If that doesn't scream "badass", I don't know what does.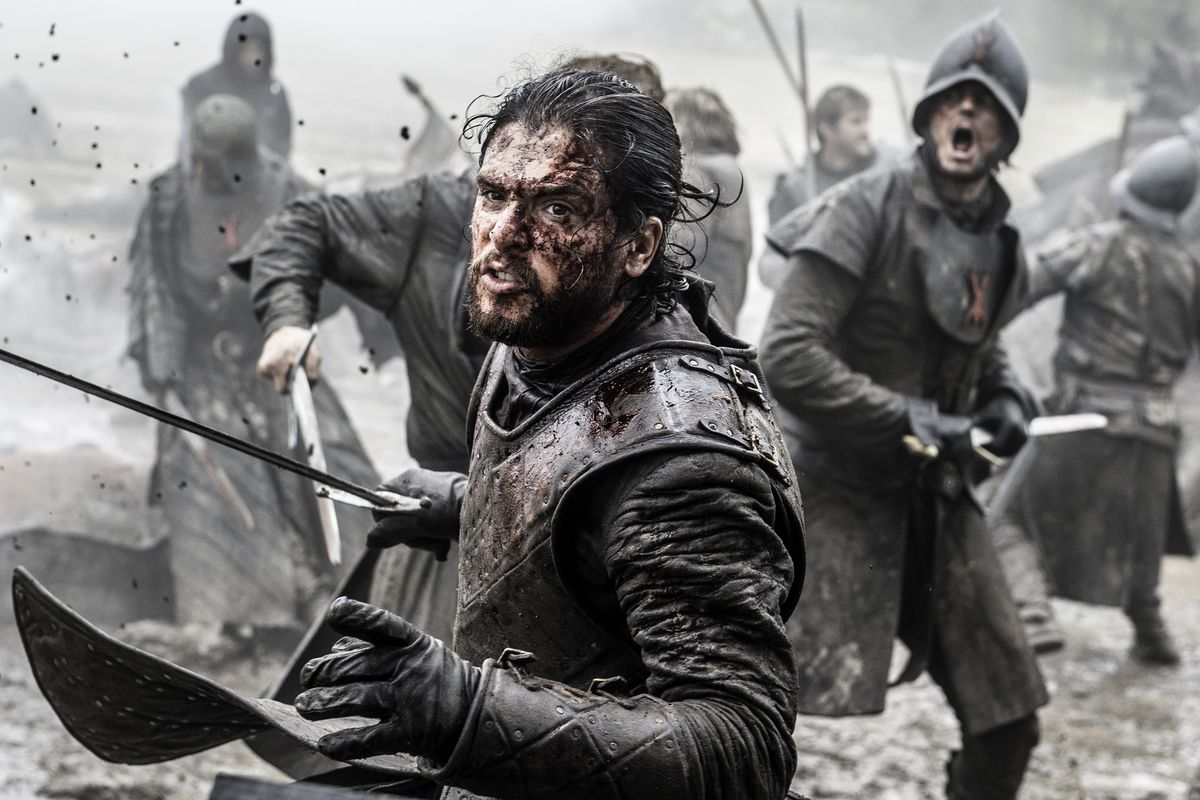 2. Arya Stark – Game of Thrones
She was just a wee girl when her father, Ned Stark, lost his head and her own sister was forced to do nasty things for the future king of Westeros Geoffrey. Thankfully, she did not give up right then and there. Instead she swore to kill everyone on her little hit-list that she'd recite before bed every night. Guess what, half, if not more, of them are already dead! The last season cannot come fast enough…

3. John Constantine – Constantine
Let's do some magic! Whether you prefer the Keanu Reeves movie version or Matt Ryan's TV version, the character of John Constantine is truly one of the most complex and badass on this list. Constantine tricked the Devil and God, and now he can't go to either hell or heaven because they just won't let him in, basically making him immortal. How's that for playing with fire?

4. Eleven – Stranger Things
Elle or Eleven, is the youngest badass on this list, but she's done more than enough to be here. In case you haven't seen Stranger Things yet, just skip this one for now. The rest of you already know that Elle has telekinetic powers which she used to kill the Demogorgon in season 1 and stop the Shadow Tentacle Monster in season 2. With season 3 coming out this July, who knows what she'll do next!

5. John McClane – Die Hard
What do you do when some German terrorists are about to kill dozens of people including your wife? You jump into the air vents, find them one by one, and wish them a Merry Christmas! Yeah, that was the first of John McClane's countless badass adventures. Planes were hijacked, more terrorists were killed, and his wife just keeps nagging. Some things never change.

6. Sarah Connor – Terminator
Just like with John Constantine, there are two versions of Sarah Connor: movie and TV. I myself prefer Linda Hamilton, but to each their own. So why is she on this list? Easy! She went from a scared mom to "show me where that bastard is and I'll kill him" (my interpretation) in only 2 movies. She doesn't need saving, she IS the savior!

7. John Wick – John Wick trilogy
They killed his dog – he killed them back in style. They set him up – he killed them back in even more style. They'll be hunting him – he'll be killing them back, hopefully, with so much style that we just can't take it. There's not a lot of intricate details here, John Wick is a mercenary with a target on his back, and trust me when I say this, whoever crosses him will most definitely get penciled in the eye.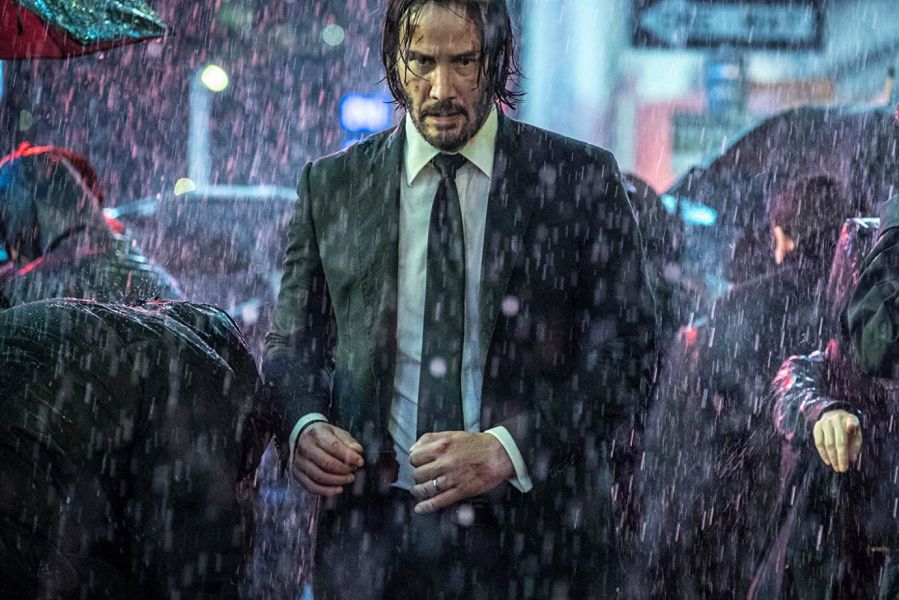 8. Carol Danvers – Captain Marvel
No matter what your stance is on Brie Larson and what she said, you simply can't deny that Captain Marvel is one badass female character. The way she stopped those missiles and wrecked Ronan's ship was freaking cathartic! Plus, she's a great character for young kids to look up to, which is always nice.

9. John Rambo – Rambo
Remember the time when Slay looked like this? Oh boy, the late 80's gave us some of the coolest characters ever! Take John Rambo for example. A seasoned veteran killing his enemies slowly but methodically to get to his goal. Machine gun rage – check! Badass bow and explosive arrow – check! Bazooka – well, I don't remember it quite that well, but I'm pretty sure it's a "check". How do you NOT get goosebumps from all this?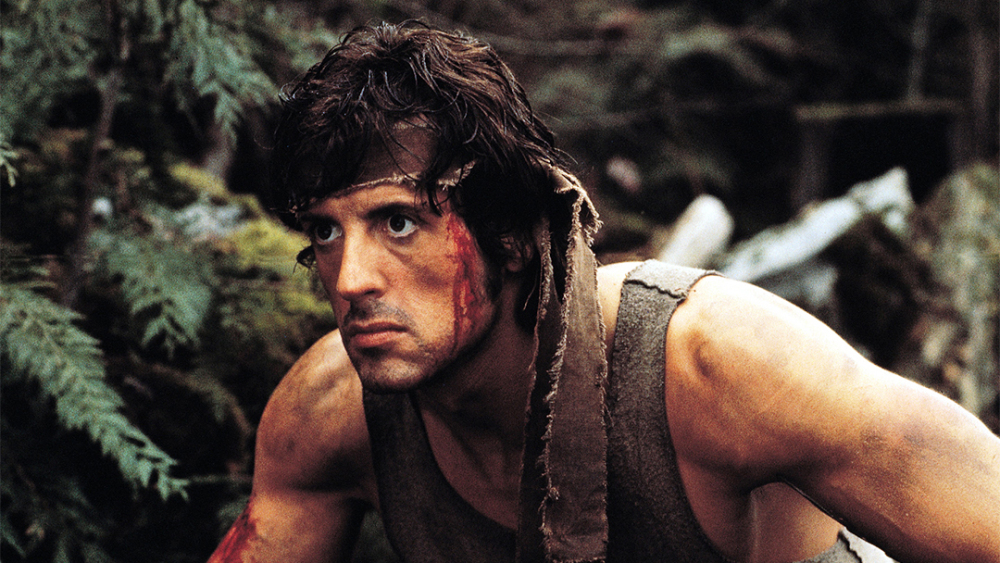 10. Diana, Princess of the Amazons – Wonder woman
And closing our list is Wonder Woman herself. Actually it was a tie between her and Xena, but Xena is just too campy (but still very much a badass). So, Diana, what's her schtick? Let's see: deflecting bullets, super strength, martial weapons proficiency, Lasso of Truth, the power to inspire people, and potentially an invisible jet. Yeah, that's totally badass! Just go back to that moment when she leads the charge against the Nazis. Still getting goosebumps to this day just thinking how cool that was.

I wonder if any of you noticed that half of this list are characters named John (and Jon)? Let me know in the comments!