We are surprised that no one came up with this concept earlier because, seriously, Disney characters and Instagram are a perfect mix. Simona Bonafini is an illustrator and a graphic designer from Milano, Italy. There she graduated from the Politecnico di Milano and now enjoys the life of a freelance artist. Simona's style is amazing and recognizable, while her ideas are fun and absolutely true-to-life. We believe many couples will recognize themselves in these selfies! For more of Simona's works visit her Instagram  or Behance.
Yep, we think that Snow White and her Prince would look especially lovely on Instagram. Pay attention to comments, they are just as precious!
Mulan is a girl, after all, so more selfies, please!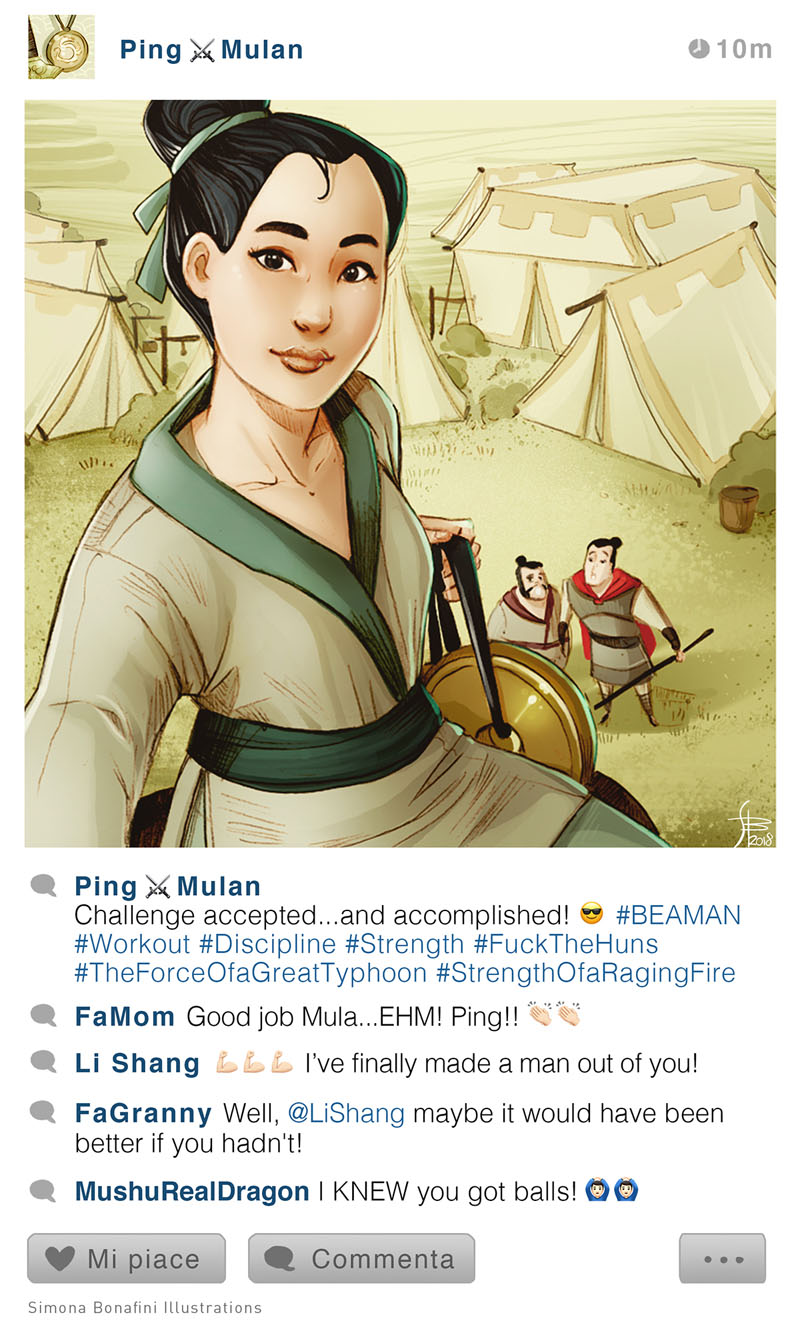 Now this is some picture-perfect travelling experience with lovely Pocahontas. Her family doesn't approve, though.
Cruella's Instagram would probably be packed with all kinds of furs and coats. She's a real fashionista!
And just like that the truth about Mulan's secret identity was uncovered.
She's called the Sleeping Beauty for a reason…What a gorgeous selfie!