Drake is one of those stars who know how to make themselves visible to the public eye. This time he bought a watch that makes all collectors, experts, and journalists jealous. Frankly, every accessory he wears is quite impressive and insanely expensive, but Jacob & Co Astronomia Casino watch is on a whole new level.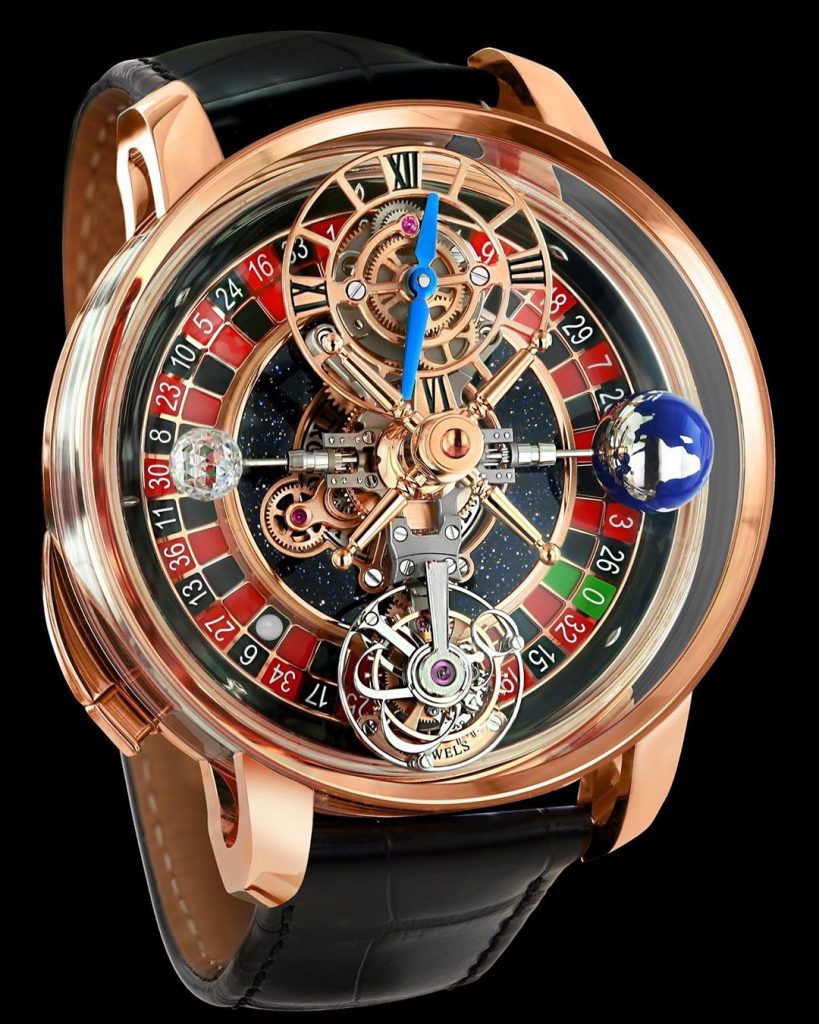 The American company Jacob & Co may not have a rich and long history like some of their Swiss colleagues, but it does not prevent it from creating truly unique works. Established in 1986 by jeweler Jacob Arabo, the company from time to time amazes the world with fantabulous watches with very intricate mechanisms and elaborate setups. For example, Jacob & Co created a model with a working sand excavator raking sand. How cool is that?
But Drake chose a watch that almost entirely replaces the casino. On the Astronomia Casino dial, there is a functioning roulette with a ceramic ball and a rotating mechanism with four arms. One with Roman numerals, another one with a double-axis tourbillon, a mini-globe for the third, and the fourth one with whole 1ct 288-facet Jacob-cut diamond. All these highly unnecessary functions and trinkets are packed in an incredibly large 28 mm case made of pink gold and sapphire glass.
The wrist roulette works like a charm! At the touch of a button, you can start the game, and the ball will eventually land in one of the slots. Let's hope that Drake will start taking bets from his wealthy friends to justify buying a watch worth $ 620,000.