It's very unfortunate that in 2020, due to obvious reasons, we didn't get that many good new series or movies. To be frank, that's the least of humanity's problems right now, but some people, myself included, need new stuff to watch every once in a while before we go back to binging Friends and the Big Bang Theory for the Nth time. Well, what if we were to combine "fresh" with the best part of TBBT — Kaley Cuoco?
The Flight Attendant, HBO Max's brand-new hit, is a series about a flight attendant Cassandra, played by Cuoco, who wakes up one morning in bed with a dead body, blood on her hands, and not a single clue what had happened last night. Cassandra has only vague memories of the prior evening's events, including cocktails, more cocktails, a passionate night in a hotel room, and then, boom — morning. Who is the guy exactly? We don't know but, hey, let's wait for the police and find out more, possibly becoming the main suspect and getting put behind bars. Yeah, that's not happening. Seeing no better way out, Cassie packs up her things and hastily exits the room, leaving the dead guy behind.
After returning to New York, a couple of FBI agents who met her immediately upon arrival started asking a lot of unpleasant questions. This is when Cassandra realized that some of the details they're asking her do not add up with what she remembers. Could she be the killer or was it a crafty setup?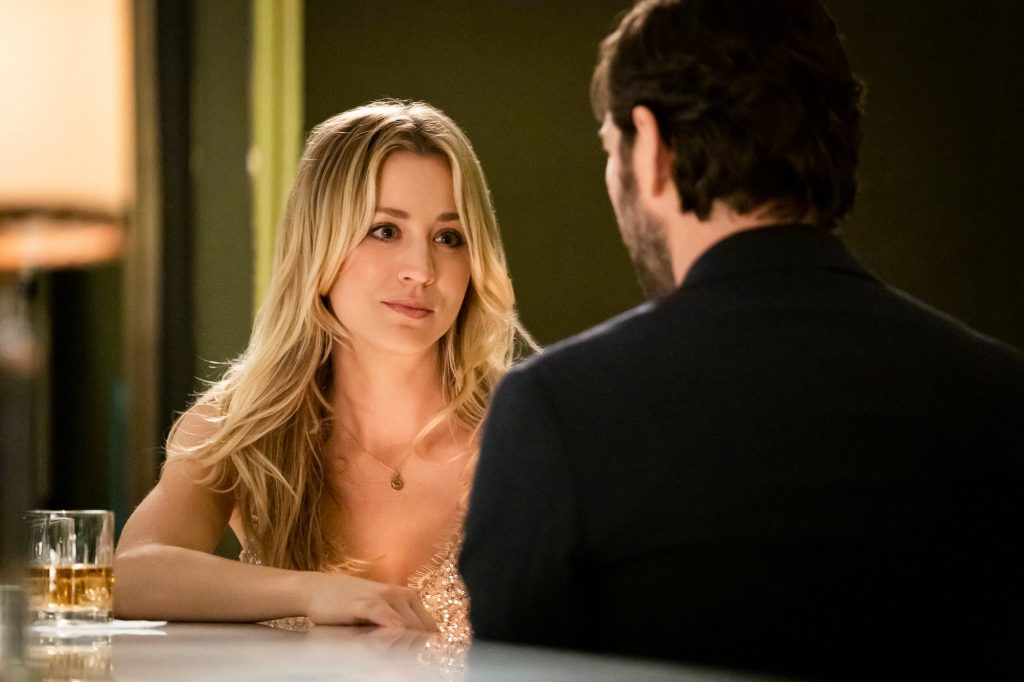 We'll have eight exciting episodes to untangle this bloody mess. Of course, you could just read the novel it is based on so you can tell everyone that the book is better than the series. Honestly, this mini-series doesn't have to be the best thing about 2020, it just needs to be fun. From what we've seen so far, that's exactly what we are getting.
The show is produced by the insanely underrated Kaley Cuoco and Greg Berlanti, whom you may know as the guy behind CW's Arrowverse shows, so you know this project is in great hands. And I don't know about you, but I've missed Kaley. Sure, Penny was a lovable dork, and her Harley Quinn has become one of my favorite animated shows of the decade, but seeing Kaley in a new role is super exciting. Not to mention that HBO Max rarely misses.
The first three episodes of the Flight Attendant will be airing on November 26, 2020, so it's time to renew that subscription!