Pete Davidson has been taking over the world of stand-up comedy for the last decade. He's been a part of shows like Saturday Night Live, Brooklyn Nine-Nine, Jimmy Kimmell and many more that you've probably heard of. The New York-born comedian is pretty much in everything that warrants a good laugh these days, but that doesn't mean we know everything there is to know about this new star.
Let's take a look at some things about Pete Davidson that you probably didn't know already.
Became Comedian Because of a Dare
That's right, some of his friends actually dared him to go on stage and perform a comedy routine back when he was 16. His friends knew he wanted to be a stand-up comedian and figured then was as good a time as any, and it was a resounding success.
First SNL Member Born in the 90s
Saturday Night Live has been an icon of comedy for decades but he was the first member to join this prestigious show that was born in the 90s. He also joined when he was only 23, making him the fourth youngest cast member overall to star on the show. That's pretty impressive!
Harry Potter Fan
Like everyone born in the 90s, Pete Davidson is a huge Harry Potter fan. How huge? Well, he has several Harry Potter tattoos, which is a pretty high level of dedication. Back when he and Ariana Grande were a thing there were also pictures of social media of both of them dressed up like Hogwarts wizards.
Famous Dating Habits
Pretty much everyone knows that Pete at one point dated Ariana Grande, but he's also been in a relationship with Kate Beckinsale, Carly Aquito and Cazzie David (yes, the daughter of the great Larry David). And this is all over a 5 year period, too.
30 Under 30
One of the most prestigious lists to be on when you're under the age of 30 is the Forbes "30 under 30" list, which notes some upcoming talent that you should keep an eye on. Pete made the list in 2016 and it's safe to say that they weren't wrong on the mark.
Bullied in School
Pete has attented three different high schools in his life, and he says this is because he was bullied and didn't really have any friends at the time. School was never a happy thing for him until he could finally leave Staten Island behind and go to college.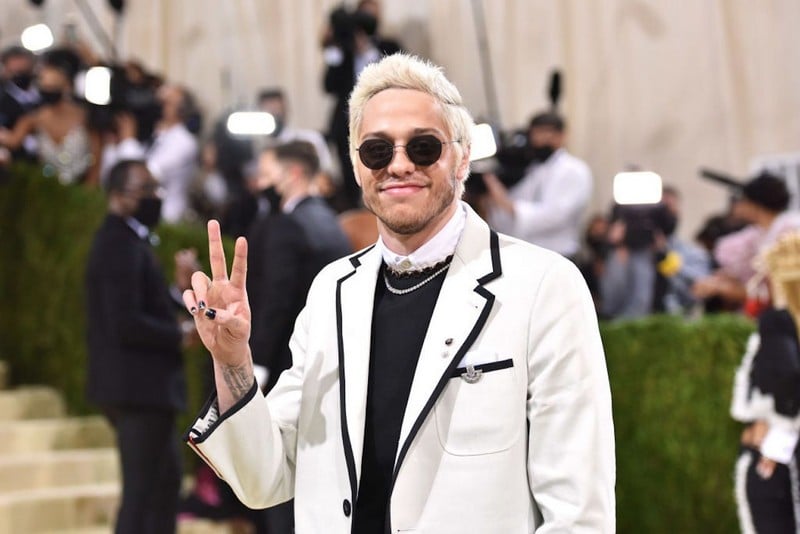 No Longer on Instagram
After his break with Ariana Grande, he got a bit depressed and posted a bunch of dark stuff to Instagram, among which messages saying he was feeling suicidal. He eventually closed down his Instagram account, which was probably a good move since he seems to be doing a lot better now.
Sneaker Collection
Since having a lot of money allows you to collect weird stuff, Pete has sort of a sneaker fetish going on. He currently has hundreds of pairs in different shapes and colors which begs the question who would even need that many sneakers in the first place?