While the coronavirus keeps raging in the world, it's a perfect time to self-isolate with a bunch of video games, movies, and TV shows. Granted, there aren't many movies coming out during the quarantine, and we've already covered the video games, so all that's left is to do the new TV shows!
1. Hunters
Hunters is a new surprisingly good show from Amazon Prime Video. The events take place in New York, where after WW II, the Nazis fled Germany and are now trying to create the Fourth Reich. A group of hunters is trying to prevent them from establishing world domination by simply killing them in the most creative ways possible. Al Pacino himself is playing the main hunter, so you know it's a good show.
2. Tiger King
This utterly unexpected hit from Netflix has already become highly memeable, which means people love it. When it just came out, viewers new to the zoos were expecting funny featurettes about the eccentric owner of an exotic animal park in Oklahoma, Joe Exotica (Joseph Allen Maldonado Passage). He's found a way to earn good money off of big cats, but that's not what we got in the result. It's a story about human stupidity, greed, vanity, and advertising yourself without shame and at any cost.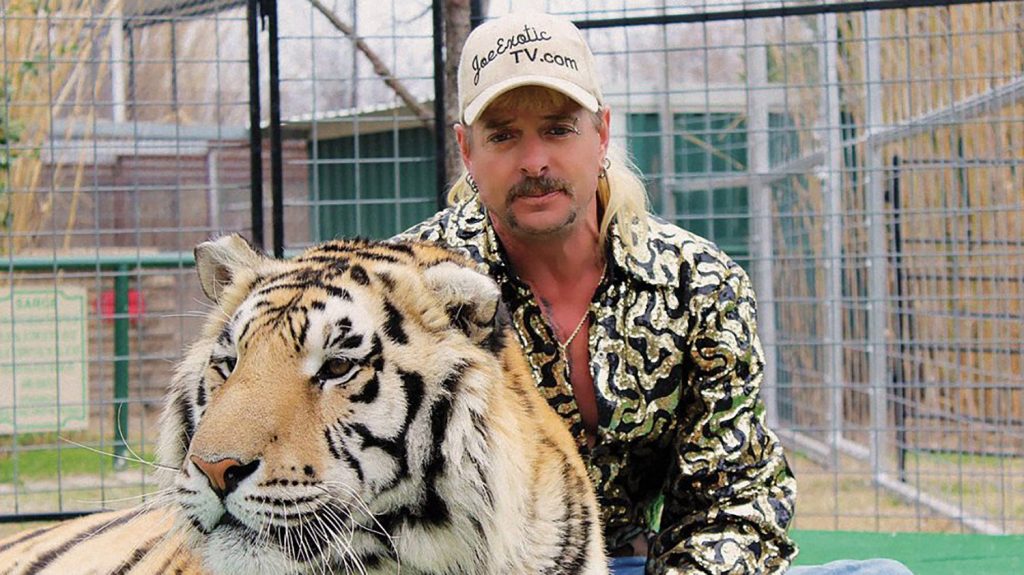 3. The Outsider
In the small town of Flynn, an ordinary English teacher, a father, and a loving husband is arrested for killing a little boy. The police have video evidence, DNA, fingerprints, and witnesses, but something seems wrong, as it soon becomes known that at the time of the crime, the suspect was hundreds of miles away from his hometown. It's a TV adaptation of one of Stephen King's novels, so expect a lot of twists and turns.
4. Home Before Dark
A fantastic show from Apple TV+ about a tiny but super smart and very ballsy reporter girl trying to uncover a missing person case from her dad's youth. By tiny, I mean that she's like eight years old. It's a strange concept at first, as you see people in their 30s and 40s being much dumber than the main heroine. But you get used to it fast because aside from that one episode in the back half, this show will swallow you whole!
5. I Am Not Okay with This
Shows about teens with superpowers have been a dime a dozen recently, but this one is different. The main character, Sidney, is trying to cope with school life, puberty, and these strange telekinetic abilities. Where did she get them, and how will everything work out for her? I could spoil it for you, but it's only eight episodes long.
6. Dracula
What would happen to the classic Bram Stocker Dracula story if the creators of "Sherlock" filmed it? Three episodes, 90 minutes each. All of them completely different in tone and story beats. It all starts in Transylvania, in 1897, where Jonathan Harker found shelter after escaping from the castle of Count Dracula. What was he doing there, and what happened to the poor lad, that's only the first episode. Let's just say he's not all that lively anymore!
7. Locke & Keys
This American horror series from Netflix is based on the comic book created by Stephen King's son Joe Hill and Gabriel Rodriguez. In the center of the story we have the Locke family and their mysterious old house in Matheson. There are many secret doors in it, and some of them require special keys. These magical keys not only give their owner weird powers like physically going inside one's mind and seeing a collection of their memories, but they can also be used to awaken something eldrich.
8. Dave
Have you heard of the rapper/comedian named Lil Dickie? This is how pseudo-documentary. Dave Burd is a funny-looking dude who calls himself a rapper. At first glance, you'd never tell he can spit bars, but by the end of episode one, you'll shut up and start binging the whole series. The premise is quite simple: Dave's road to success. But it's not about the goal; it's about the journey and all the events that lead up to it. Fair warning, this is not a kids' show, but it's definitely worth your time.