Life is short, and we are reminded of this sad fact every time we see news of a celebrity whose talent and creativity have become a part of our life, passing away. This year has not been kind to us, as we've lost hundreds of thousands of people to COVID and other diseases, but they're just pips in the statistics. The true tragedy comes when a movie star or a rock idol dies unexpectedly, and the whole world mourns.
Here are the most tragic celebrity deaths of 2021.
1. The New York Dolls' Sylvain Sylvain — January 15
Guitarist Sylvain Sylvain, one of the founders of the famous 1970s rock band New York Dolls, passed away at the age of 69. Sylvain Mizrahi, which was his real name, had been fighting cancer for the past 2.5 years, but alas, the sickness won. The New York Dolls band was one of the earliest glam rock bands in the world, and Rolling Stone listed their first album as one of the Best 500 Albums of All Time.
2. TV Journalist Larry King — January 23
Larry King passed away at the Los Angeles Medical Center at the age of 87 after previously being hospitalized and testing positive for coronavirus. King was known for many things, but the backbone of his fame was always the Larry King Live show, which he hosted on CNN for 25 years, from 1985 to 2010.
3. The Animals' Hilton Valentine — January 30
British rock musician, member of the classic line-up of The Animals, Hilton Valentine, died at the age of 77. The cause of death was not specified. Valentine first performed with The Animals as a guest musician and then, along with vocalist Eric Burdon, joined the band, helping them perform their biggest hits like House of the Rising Sun and We Gotta Get Outta This Place.
4. Rapper DMX — April 9
Earl Simmons, better known by his creative pseudonym DMX, has died of a heart attack at the age of 51. The rapper was hospitalized on April 2 and has been on life support for some time. According to some reports, DMX was hospitalized after a drug overdose, but it has not been confirmed, nor does it matter.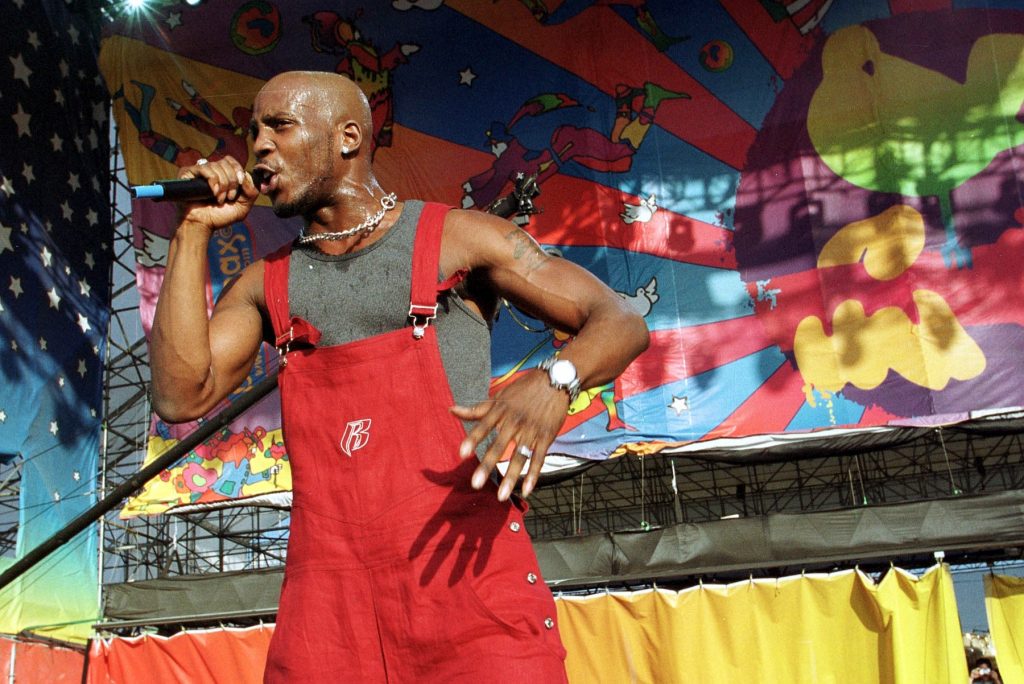 5. Co-Founder of Vans, Paul Van Doren — May 8
Paul Van Doren, the co-founder of the iconic American shoe company Vans, died at the age of 90. Along with his brother James and business partners Gordon Lee and Serge Delia, Paul founded the company that became famous for its famous sneakers in 1966. Van Doren offered customers to order shoes with their own designs, which made them quite popular among skateboarders and other urban athletes.
6. Actor Joe Lara — May 31
Actor Joe Lara, famous for his fantastic role as Tarzan in the television series Tarzan: The Epic Adventures, died in a plane crash in Tennessee. Two days after the Cessna C501 crashed into the lake, the bodies of seven people, including Jo Lara and his wife, were found in the wreckage. Lara played Tarzan in the TV movie Tarzan in Manhattan in 1989. He also starred in the TV series Conan and Baywatch in 2002, after which he retired from acting and focused on music.
7. Movie Director Richard Donner — July 6
Hollywood director Richard Donner has died at the age of 91. The cause of death was not specified. Since the 1970s, he has become famous for working on iconic movies like The Omen (1976) and Superman (1978). He also directed all four parts of Lethal Weapon with Mel Gibson and Danny Glover and about three dozen other less popular films.
8. Uriah Heep's John Lawton — July 6
Former singer of the British rock band Uriah Heep, John Lawton, passed away at the age of 75 on July 6. Lawton joined Uriah Heep in 1976, and during the time spent with him, the legendary band recorded four albums. After about three years, Lawton left Uriah Heep and started a solo career.