It's all fun and rock-n-roll until your bass player slaps you with a guitar across the face. How do you recover from something like that?
Hate is a powerful stimulant but it has a tendency to backfire on those who go too far, especially in the show business. Without further ado, here are 7 band mates who hate one another.
1. James Hetfield & Lars Ulrich vs Jason Newsted – Metallica
After the tragic death of Cliff Burton, Metallica recruited Jason Newsted, who had been their new bassist for 15 years. That is until he quit, as he was getting fed up with Hetfield and Ulrich basically bullying him.
2. Caleb Followill vs Jared Followill – Kings of Leon
Family is the most sacred thing in the world! That is, until you actually have to work alongside with them. A fun job turns into a nightmare. Kings of Leon is a family band, basically, so you just know stuff will go down at some point. Caleb drank too much and acted silly, which Jared, his brother, didn't like too much. If only Jared let Caleb do his thing this conflict could've been avoided.
3. Eddie Van Halen vs Everyone Except Alex – Van Halen
You know, for the longest time I assumed that Van Halen was just one dude, but then it turned out to be a band, and not a bad one to say the least. But throughout the years Eddie and David Lee Roth were like the worst enemies. But he wasn't the only one whom Eddie despised. Michael Anthony was a "garbage" bassist, according to him. Geez, is there anyone this dude actually liked, aside from himself?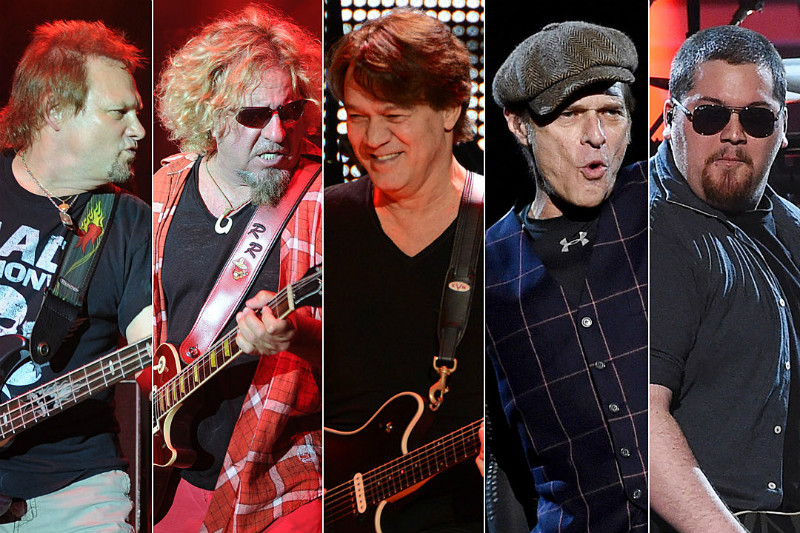 4. Paul Stanley & Gene Simmons vs Peter Criss & Ace Frehley – KISS
Even such a legendary band as KISS had their inner struggles. Back in the day this electrifying quartet got split right in the middle. First to go was Peter Criss. After the band kicked him out, Ace Frehley was next. At least he left of his own volition… kind of. The rest of the band just ignored him at all times, and now Stanley and Simmons are kind of at each other's throats too. You reap what you sow, I suppose.
5. Roger Waters vs David Gilmour, Nick Mason, and Richard Wright – Pink Floyd
The history of Pink Floyd is as convoluted and complex as Gilmour's guitar solos. With their huge success came and even bigger tension between Roger Waters and the rest of the band. Since he wrote the songs, he got a 50% cut of all the royalties, and naturally, nobody likes a royalty hog. Words were said, people got hurt, yadda-yadda-yadda… Waters left the band in the end!
6. Axl Rose vs Slash – Guns N' Roses
Two of the most amazing dudes in the rock music history – Axl Rose and Slash… apparently can't stand each other. First Izzy Stradlin and Steven Adler leave the band, then Rose starts acting like he owns the place, curses out everything and everyone, so Slash refuses to take any more of that BS and quit as well. Why would you do that, Axl?
7. Liam Gallagher vs Noel Gallagher – Oasis
Two brothers, both talented, both not-so-good-looking. Seems like everything should be fine, except for the fact that Liam and Noel hate each other with a passion! They constantly keep saying bad stuff about one another on the social media, and even threaten with violence once in a while. In 2009 they had their first brawl on the stage, and Liam slammed a guitar over Noel's head! Anyway, here's Wonderwall.