We all know actors make loads of money for their hard work, especially those that are lucky enough to star in summer blockbuster movies. But even if your estimates are way up there, you will still be blown away by just how much money the top 12 highest paid actors of all time made for their roles in cult movies!
(Small caveat: this list considers the highest payment for a single movie and does not account for how much actors in the 60-80s made when accounted for inflation.)
Keanu Reeves
Keanu Reeves holds the record for the highest one-time payment for a single movie. For his depiction of Neo in the Matrix Reloaded, Keanu made a whooping $126,000,000. That is (by far) the highest paycheck an actor has ever received from a single movie. However, it's common knowledge that Keanu Reeves is Hollywood's altruist and good guy. He gave away nearly $80 million of his paycheck to pay the costume designers and CGI specialist on the set because he believed that the movie's success was as much due to their hard work than his (if not more). Furthermore, after the trilogy was over, he bought every member of the stunt crew a Harley-Davidson motorcycle.
So, not only is Keanu the highest-paid actor, he also seems to be the nicest.
Will Smith
Will Smith was paid $100 million for his role in the third Men in Black movie. That's 1/6th of the movies gross profit! Back in those days, Will Smith was at the absolute peak of his career. He had cult classics like Fresh Prince, Independence Day, Pursuit of Happiness, and Hitch under his belt. Men in Black 3 is (arguably) the move that marked a pivot in his acting career trajectory, but it didn't stop him from getting paid and being the second highest-paid actor in Hollywood.
Robert Downey Jr
You knew he was going to be on this list. Robert Downey Jr is a personal favorite of mine, and I'll never stop gushing about how he's the absolute best actor to be chosen for the role of Tony Stark in Iron Man and Avengers. So, not only was he the first actor to play an Avenger in a movie, he's also the highest paid! For his role in Infinity War he made a whooping $75,000,000!
Fun fact: RDJ made $15m for his work on Spider-Man: Homecoming, which means he made $5m every day he had to work on the set of that movie. Not bad. How do I get that job?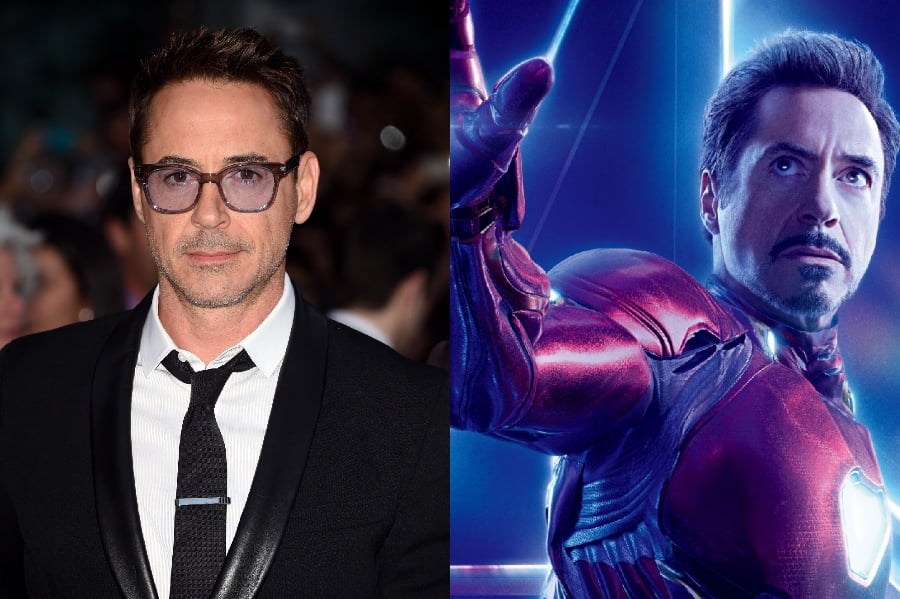 Johnny Depp
Johnny Depp made $55m for his role in Pirates of the Caribbean: On Stranger Tides. His cult depiction of Jack Sparrow (sorry, Captain Jack Sparrow) was the foundation for the success of the Pirates series of movies. However, both fans and critics alike consider it to be one of the worst movies in the series.
The movie's production budget was over $410 million, and a large portion of this was just for paying staff and actors. And, I guess, an eight of that cost was just Mr. Johnny Depp.