perfect it is in our eyes, there are some inconsistencies when it comes to the original books written by George R. R. Martin. Many details were left out of the show for various reasons (brutality not being one of them, obviously), and some of them were crucial to the understanding of the plot. At least this is what thousands of readers believe to be true. Here are 11 book facts that we think should have been on the Game of Thrones TV show.
The House of the Undying
We love Dany, we really do. That's why it hurts us to see a major part of her endeavors hidden from the viewers. The House of the Undying could have become a really cool chapter with all the mysterious prophesies and the equally mysterious undying themselves. The show should have paid more attention to the 'Prince that was Promised' and the Azor Ahai reincarnation.

Jaime getting angry with Cersei
Things haven't been going smoothly between Jaime and Cersei in the book. Jaime has really transformed after losing his arm and it changed his character. He got really angry with what Cersei has turned herself into and there was not much love left between the two.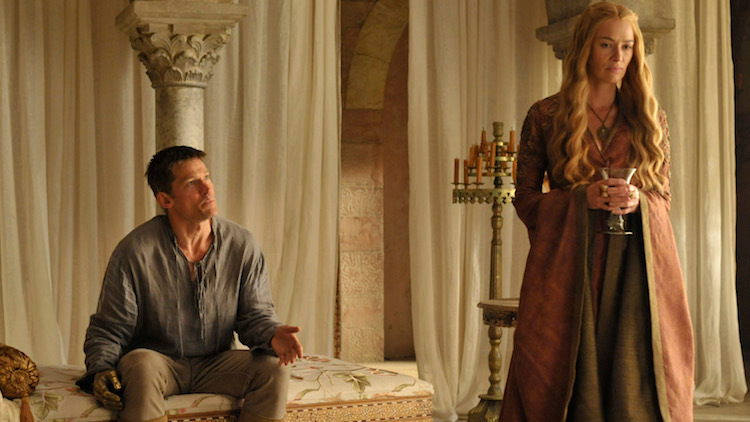 Daario's colored beard
Yes, you heard that right – Daario Nahaaris, as well as his fellow Tyroshis, all had multicolored beards shaped like tridents! Now that would look super cool in 'real life'.

Arya's meeting with Sam
Which, by the way, was kind of epic if you come to think of it. Arya, playing the role of Cat of the Canals, met Sam Tarly in Braavos and recognized his Night's Watch uniform. Not only did she save him from Braavosi thugs, but she also gave him some clams when he had nothing to eat. That led to her killing Sam's traveling partner who was supposed to get them food by singing in local pubs, but instead deserted Night's Watch and married a prostitute. Well, that was nice of her. Kind of.