One of the biggest WWE Superstars and an outstanding actor – Dwayne "The Rock" Johnson, is currently one of the hottest stars in Hollywood. And you know the Internet, if someone becomes popular, we gotta dig to find something nasty about them. Too bad Dwayne's a really great guy, and probably never did anything horrible in his life. But still there's plenty of cool facts to discover, so sit down and enjoy these 10 things about Dwayne Johnson you probably didn't know.
1. He wears a different cologne for each character
Yup that's right, to smell like his characters, the Rock decides what cologne they would wear. For example, in "Central Intelligence" he wore Kenzo, and in "Furious Seven" – just baby oil, and the makeup artists were not to remove a drop of sweat.

2. He's a best selling author
16 years ago, he wrote a book called "The Rock Says", about his life in WWE and becoming a Hollywood phenomenon. Naturally, it was an instant hit among the fans.



3. He had male breast reduction surgery
In 2005, when he was transitioning into acting, The Rock needed to look less bulky, and had to surgically reduce the size of his rock-hard pecs.



4. He was Tim Burton's second choice to play Willy Wonka
Can you imagine it could have been Dwayne's face on all those Wonka memes today?

5. He eats seven meals a day
This is the right way to do it, actually. The three-meal per day thing is useless and sometimes even bad for you.



6. In high school, his classmates thought he was an undercover cop
Are you surprised? Dwayne didn't exactly look like an average teenager. You know. He was buffed as hell even back then, add the creepy mustache, and you got yourself a stereotypical "narc".

7. He holds two world records
He got his first record – "The highest pay day for a first-time leading man", after getting that spin-off movie "Scorpion King", which earned him $5.5 million. And his second record was for the most selfies taken in three minutes at the London premiere of San Andreas. He just went all out on that one!



8. He Was Considered To Play Johnny Bravo In Live-Action Movie
Hey, mama! Dwayne Johnson as the sexiest cartoon character of the 90's? Bring it on! Too bad, the project was scrapped entirely in 2002. That would've been a great movie, I bet!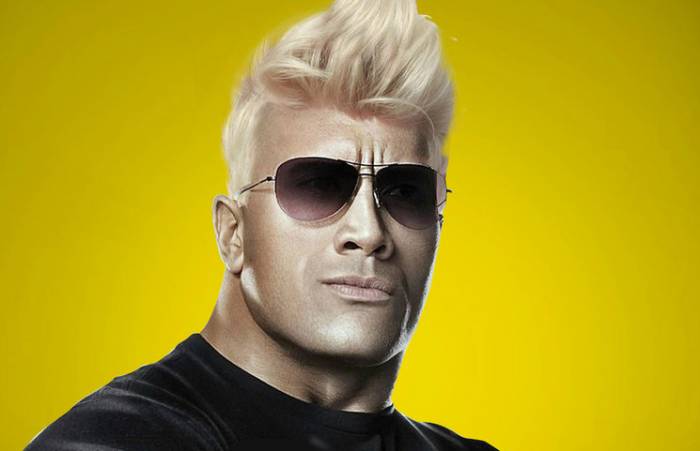 9. He Won The WWE World Heavyweight Championships 8 Times!
The Rock is still the only wrestler in the WWE to have ever won the WWE World Heavyweight Championships 8 times! Just let that sink in…



10. He's actually an alien wrestler
Or at least he's played one. Some of you may remember his iconic brow action from that one Star Trek episode where he kicked ass.

BONUS FACT!
In case you didn't know, Dwayne now has his own YouTube channel, go check it out!