Here you are, browsing a random website, thinking "enough work for today" and meanwhile these guys have earned more money than you and me both make in a year! Not even kidding, these 10 Richie Riches are the youngest billionaires in the world but on the inside they're just like you and me: insecure and fragile human beings. But that's not the point. The point is – they've done something amazing with their lives. Some of them inherited the fortune, others earned every last penny, which, especially at their age, is incredibly hard. While other people in their 20's-30's still can't decide what to wear to work on Mondays, these boys and girls consider buying a new island or something. I mean, who wouldn't want to buy an island?
Just a heads up, reading this list might make you feel bad about your life choices, so stay strong and learn from their success. Or cry, I don't care, I'm not your father.
10. Nathan Blecharczyk – Airbnb – 31 years old
Ever heard of Airbnb? It's that nifty service that allows travelers to look for homes and rooms instead of fancy hotel suites. This was the genius idea that brought Nathan Blecharczyk's his first billion dollars. And then the second one. Yeah, he's worth nearly $2 billions now. What used to be "hey, you can stay at my place, I have like 10 rooms" is now a major business.

9. Tatiana Casiraghi – Beer – 31 years old
Tatiana Casiraghi has always been wealthy and marrying Monaco's future king probably didn't change that either. Her grandfather, owner of the Colombian beer company Bavaria, left his family a hefty heirloom of around $2.2 billion, not to mention all the free beer and endless parties one could throw with the said beer. Now tell me you're not at least a little bit jealous. I know I am!



8. Elizabeth Holmes – Blood Testing – 31 years old
Elizabeth is one of those extremely lucky college dropouts that just took the wheel and said "F*ck it! I'm doing it my way"! Instead of doing the whole routine, like any other teen, she decided to invest her Stanford money in a company called Theranos, which is a blood testing lab, and apparently is far more cost-effective than commercial labs currently out there. This bold move got her 50% of the shares of a small company that is now worth over $9 billion. I'm sure you can do the math.

7. Anton Kathrein, Jr. – Antennas – 30 years old
Another family business on the list, and one we couldn't do without as a society – cell phone antennas, receivers and cables. Long story short: there was a German dude who made all sorts of antennas for TV and radio, he got famous and made a lot of money. How much? Just around $1.7 billion. Not too shabby, eh?



6. Tom Persson – H&M – 30 years old
A 30 year old heir to the H&M fortune, Tom Persson, is estimated to be worth around $3 billion.
Oh and if you have no idea what H&M is – it's the second largest international clothing retailer from Sweden. A family business that will thrive until there are no butts left to cover on the planet.

5. Dustin Moskovitz – Facebook – 30 years old
Dustin is one of the first Facebook employees, Mark Zuckerberg's close friend and a roommate from Harvard, who followed his buddy in search of a glorious success, and helped to establish Facebook as we know it today. Currently he's worth nearly $8 billion, yet he still rides his bike to work and flies commercial airlines, just like all other mortals.



4. Mark Zuckerberg – Facebook – 30 years old
Mark is the 16th richest person in the world, with $33 billion behind his belt and a company that will last as long as there is internet connection. How did he do it? He had to make sacrifices, which is something most people aren't ready for. A few years from now Facebook will be as big as ever, Mark's little daughter will take over the company, and I'll make another listicle.

3. Julio Mario Santo Domingo, III – Beer – 29 years old
Everybody loves beer. That's a fact. Those who claim they hate it – tried the wrong beer. Santo Domingo beer company, worth well over $2 billion, belongs to Julio Mario Santo Domingo, III (because apparently his dad and gramps knew only those 3 names), a 29 year old lad, who likes throwing parties and lives in his $4 million apartment in NYC. Not sure if he's related to our #9 Tatiana, but it sure seems like it. In which case – more free beer!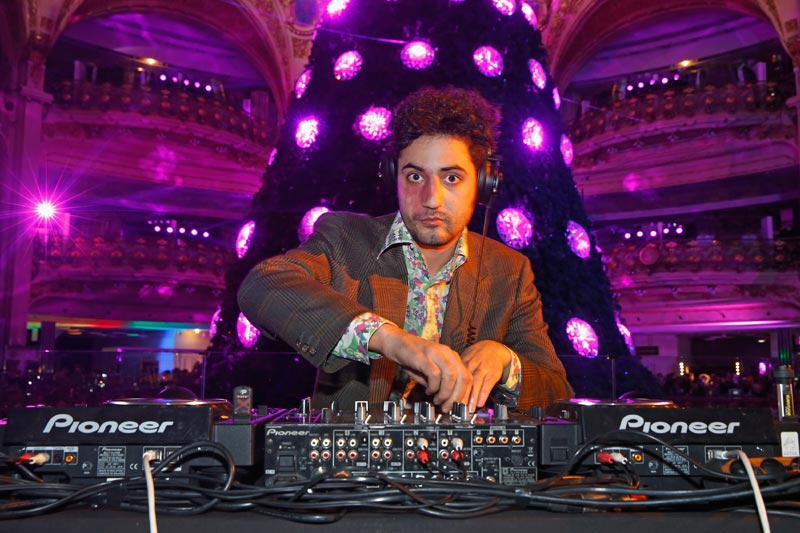 2. Bobby Murphy – Snapchat – 26 years old
Bobby Murphy was a senior at Stanford University when he and his friend Evan Spiegel created the infamous smartphone app – SnapChat, which was originally called Picaboo (hence the ghost in the logo). Now Bobby is worth $1.5 billion. At the age of 26. 26, Carl!

1. Evan Spiegel – SnapChat – 24 years old
And naturally, the youngest of all the billionaires on this list is Bobby Murphy's partner in crime – Evan Spiegel, who is even 2 years younger! If someone told you that a 24 year old would be running a $19 billion company with another 20-something guy, you'd laugh at their face. But, such is life – crazy and unfair. At least he didn't sell SnapChat to Facebook for $3 billion, now that would be a bad deal.