The paranomal has always been something that fascinates a lot of people. There's a huge group of folks out there that are obsessed with ghosts, lingering spirits and just creepy things. Other people, like myself, prefer to sleep at night. Let's take a look at some paranormal locations you can visit in case you really hate sleeping.
Bhangarh Fort, India
It's called the "House of Ghosts" and the locals believe that if you spend the night there, you'll never be seen again. The most famous ghosts there are those of a wizard and the princess he loved. His love potion crushed him to death, after which he cursed the entire castle – as you do.
Fairmont Banff Springs Hotel, Canada
You have a wide variety of ghosts here: the ballroom dancer who broke her neck, the murdered family or the bellman that helps you to your room. Don't tip him or talk to him – it'll make him disappear.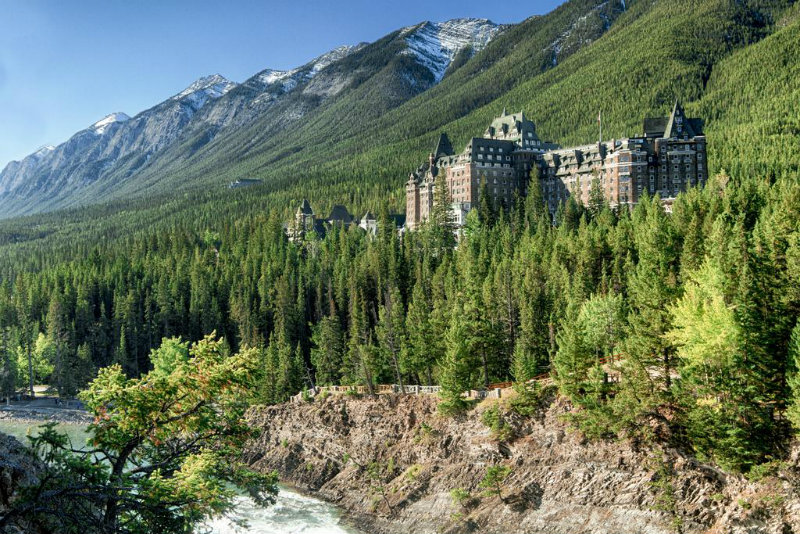 Chateau de Brissac, France
This beautiful castle has 204 rooms, several portrait galleries, an opera house and the Green Lady, who can be seen in the tower room of the chapel. If her eyeless and noseless visage doesn't scare you, you can also hear her moaning around the castle. And not the good kind of moans.
The Stanley Hotel, United States
This is more commonly known as the "Shining" hotel, being where Stephen King wrote his famous book. Ghostly images are sometimes seen standing in the hallways and it's claimed that the original owners – who are long dead – still try to run the hotel at night. Sounds like a fun time!
Ancient Ram Inn, England
Rumor has it that a portal of dark energy opened up here, leading to all kinds of ghost sightings over the years. The inn has changed hands multiple times, so there must be something that makes owners think "well, we should really sell this obviously financially lucrative and famous inn for no apparent reason". Must be ghosts. I'd sell it if it were ghosts.
Lawang Sewu, Indonesia
This building gained most of its fame after it starred in a local paranormal investigation show. An apparition was caught on camera and one of the people involved in the show mysteriously died soon after. The ghost that was caught was one of a girl that committed suicide to escape torture.
Alcatraz Federal Penitentiary, United States
Until this place was shut down in the 60's, pretty much everyone that worked there experienced some kind of supernatural phenomenon. These included, but were not limited to: whispers in the night, clanking of chains in empty cells, women sobbing, sounds of gunfire and cannon blasts, fire alarms going off on their own accord and enormous temperature drops.
Poveglia, Italy
The famous Italian island where the sick and mentally insane were sent to die is now uninhabited, for obvious reasons. The fact that nobody lives there but you can still hear occasional screaming probably doesn't help.