Hamdan bin Mohammed Al Maktoum, or Sheikh Hamdan, or just Fazza, is a 33-year-old Crown Prince of Dubai, United Arab Emirates. He's handsome as all hell, has more money than you can imagine and is fond of things and activities that aren't usually typical for the royalty, like, falconry, F-1 racing and snowboarding.
Sheikh Hamdan, has over 3 000 000 followers on Instagram and has been chosen as one of the top 100 'global personalities' on Snapchat.



His glorious Instagram feed tells us a bit more about his life. We see that he loves traveling, unusual adventures, nature, and animals. Is it me or does that sound a lot like Disney's Aladdin, actually? Anyway, here are some very curious facts about Fazza every fan should know!



Sheikh Hamdan is the 3rd of 23 kids to his father, Sheikh Mohammed bin Rashid Al Maktoum, ruler of Dubai. After one of his elder brothers died of a heart attack, Fazza was appointed hereditary Crown Prince of Dubai, as everyone thought he was more suited for the role.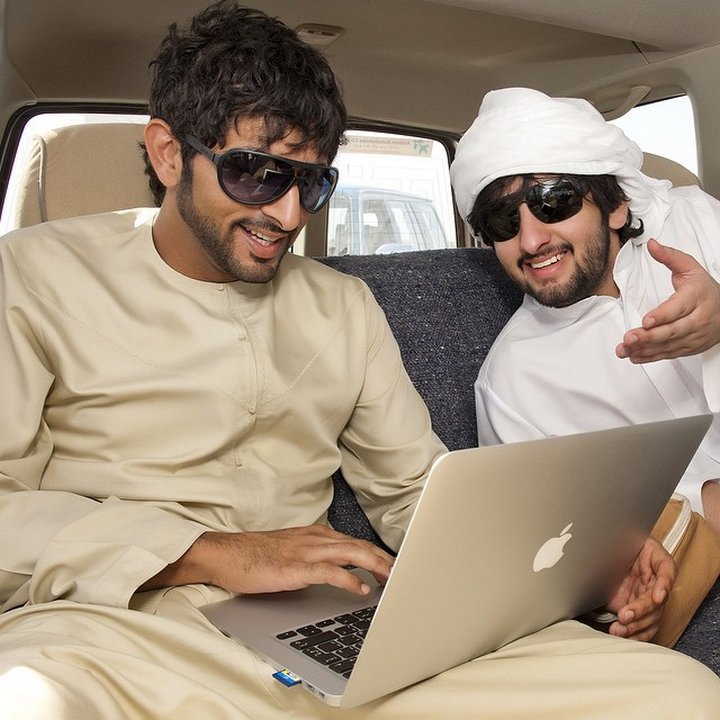 nbsp;

nbsp;



Fazza studied at the Rashid School for Boys and the Dubai School of Government. After that his father sent him to Sandhurst Military Academy in the UK, where Prince William and Prince Harry used to hang out. He later enrolled in a few specialized Economy courses in London's School of Economics.



It is no surprise that Fazza loves photography, but did you know he actually founded the Hamdan International Photography Award (HIPA) in 2011? In 2015 the reward pool was $120,000!



Fazza got the gold medal in a 160km bike run, where he competed with 227 riders, from 41 countries. But that's not all, have you seen the shots of him freediving, swimming, snowboarding, running and playing all sorts of games? His love for extreme sports is even greater – from wing walking, flyboarding, ziplining past the Burj, flying in an Airbus next to Jet Man, taking a selfie from the top of the Burj Khalifa, diving with elephants, trekking on glaciers… Yeah, this guy knows how to have fun!



Speaking of sports, he wants to revive the ancient art of falconry, which is an integral part of Emirati cultural heritage. The sport became less popular due to all the constructions around Dubai and a loss of desert land in recent years.



"Fazza" is the pseudonym Hamdan uses to publish his poetry. Why "Fazza" you ask? When he just started to write Nabati poetry (a local form of Arabic) he used the name "Fazza" as a reference to a legendary Arab knight. You can also find his poetry online and already translated!



Traveling is probably Fazza's most favorite activity of all. Europe, the US, New Zealand – you name it, he's been there. Thanks to his travels, the loyal Instagram and Snapchat followers can sort of take part in the adventures themselves. And who wouldn't want to travel along a prince, right?



"I can show you the world, shining, shimmering, splendid…" Do you see it now? He's totally Aladdin! All he needs is a magic carpet, but I guess a private jet will do.