Fantastical Makeup Looks That Are A Mix Of Beauty And Creepiness
If you, like us, are mesmerized by things that are beautiful and slightly creepy at the same time – this makeup artist will be right up your alley. Durian Pili Bautista is a 22-year-old Filipino-Spanish makeup artist, who creates absolutely stunning makeup looks. We are inspired by the creativity Drian showcases in his artworks. These makeup looks are gorgeous and creepy, yet mysterious all at once. And a lot of these are inspired by nature, which we find kind of incredible. To find something that is common in nature and interpret it in such a unique way takes a lot of talent. Durian also loves to incorporate fantasy elements in his work, creating elf-looking characters that blend in with the theme of nature. All in all, it's a feast for your eyes. Enjoy!
Elf Angel
2. Honey Please
3. White Moth
4. Golden Dragon
5. White Cathedral
6. Elf Blossom
7. My face is my own garden
8. Your Work is carved out of agony as a statue is carved out of MARBLE.
9. White Peacock
10. Robot Elf Darling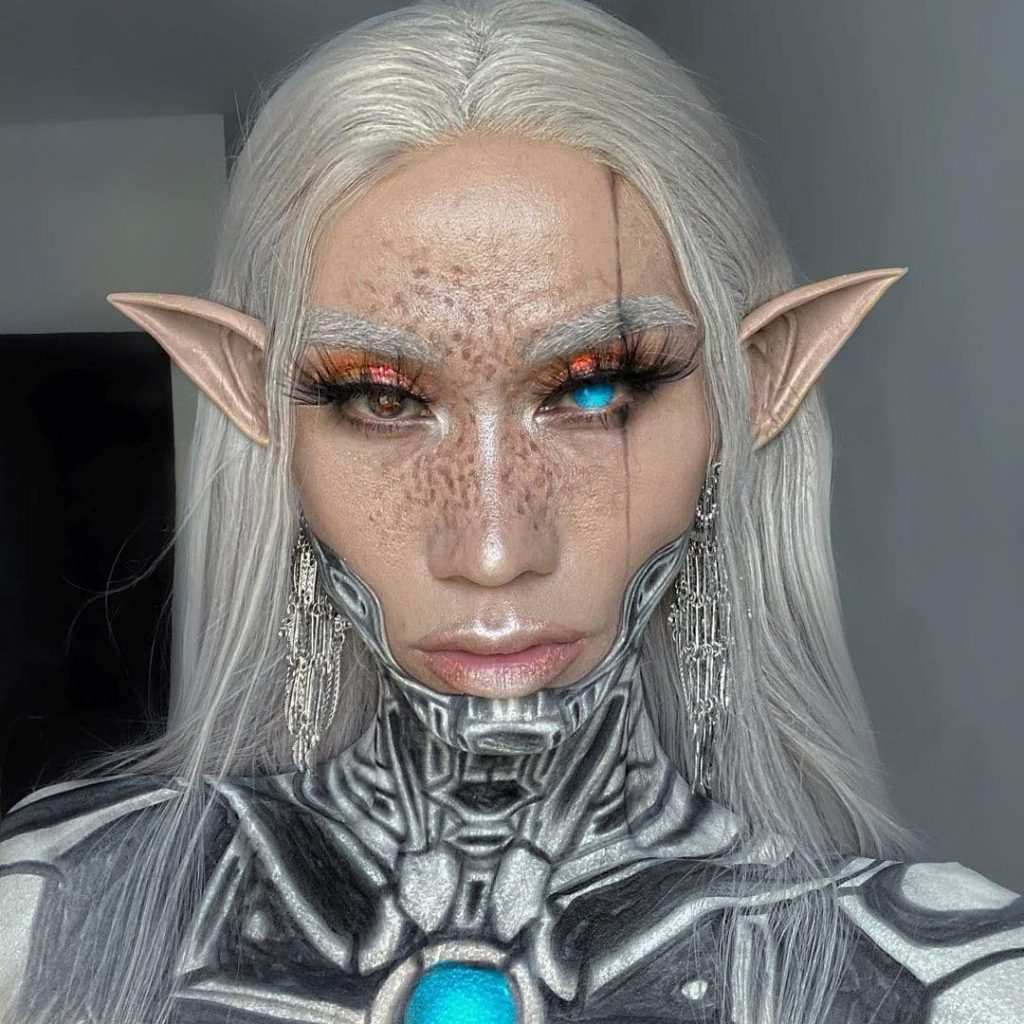 11. Pangolin
12. Wild Orchid
13. Yellow Orchid
14. The Golden Axolotl
15. Queen Bee