While traveling to far-away countries, you want to make sure to explore not only local attractions, but also unusual locations. In Thailand, for example, one unremarkable establishment suddenly transformed into a cute little cafe for animal lovers that you will never want to leave.

In many countries, cafes full of cats have become very popular. But these guys from Bangkok decided to go one step further, opening a new establishment with 12 lovely corgis, who are now waiting for the guests every morning. Corgis are energetic and friendly, so you can come to the cafe with your little ones without being scared for their safety.

You don't even have to interact with the fluffballs, but if you want to play with them you can buy a special ticket and have them all to yourself for a whole hour! Do you know how name pats and belly rubs you can do in one hour? The guests are allowed to pet and play with the dogs, and of course take lots of pictures, which you could post on their Instagram page, but feeding them human food is a no-no.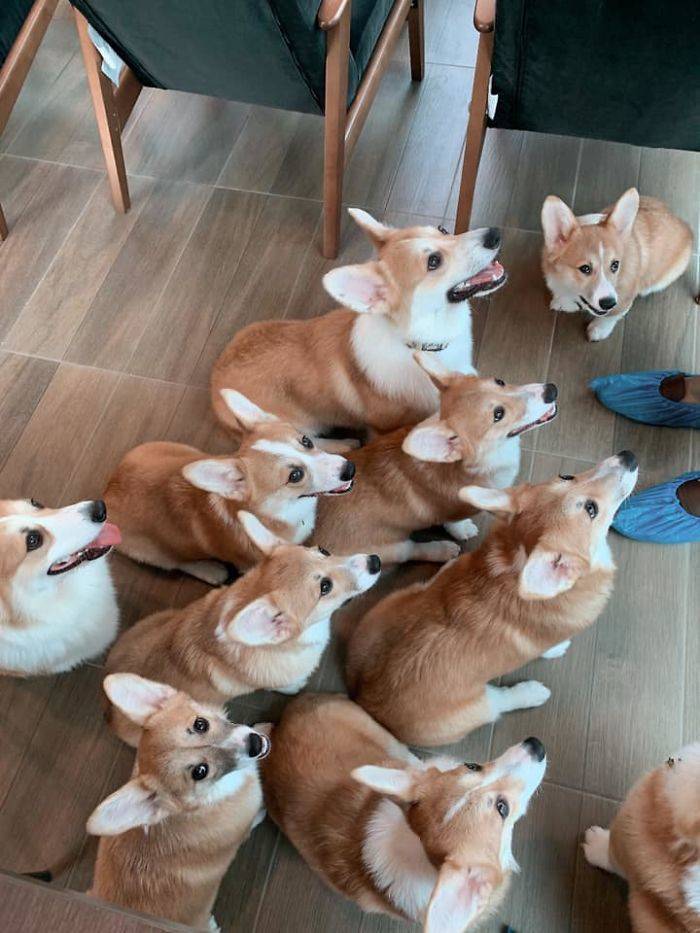 So how did it all start? One fine day, a bunch of lil' corgos appeared on the cafe owner's doorstep, and naturally, she decided to keep them (who wouldn't?). Imagine her surprise, when she noticed that the visitors really enjoyed the company of these fluffy-butts! She instantly came up with a new name for her cafe – "Corgi in the Garden."

Now, as we've mentioned, there are 12 charming corgi fellas living there, with some of the funniest and cutest names you've ever heard: Pumpkin, Salmon, Dean, Bone, Quinn, Babycorn, Porkchop, Blossom, Buttercup, Bluebell, Barley and Bean. If that's not the most adorable-looking motley crew in the world, I don't know what is!

Now if you'll excuse me, I'll go pack my bags and buy a one-way ticket to Bangkok. Gotta pet them all!
Let us know which one's your favorite in the comments!