When you see a taller, older, and overall bigger person than you, you almost always instinctively assume that he or she is stronger. This behavior has been hard-coded into our brains from the moment we start grasping the concept of "size" as kids. Even in school, many of us were bullied by slightly older and bigger guys (as seen on TV), because what could we do? We were so weak and tiny!
Turns out all you needed to stand up for yourself was unwavering determination, or a gym membership, like these incredible boys and girls. When you look at the muscles on these kids from all over the world, who found their passion, you start to understand why everyone gets awestruck by their abilities and physique. Maybe they did this to distract themselves from playing video games or simply to stand out from the crowd, but either way these tiny bodybuilders have definitely found their way to break actual world records and push their minds and bodies to the limits.
CJ Senter
CJ has been pushing iron since he was 5. At 10, he got his own workout DVD aimed at kids. His workout routine is a lot more child-friendly version of p90x or any other insanely extreme workouts across the world. You can tell it works!

Maryana Naumova
A 16 year old Russian student, who has proven that not only guys can be buff as hell. Maryana Naumova currently holds the title of the strongest teenage girl in the world! When she was 15, Maryana participated in the Arnold Classic, where she bench pressed 331 lbs, which I'm sure is way more than you can lift.



Yang Jinlong
This young boy from China has been pulling cars and carrying 220 lbs cement sacks since he was 7. This of course quickly made him a celebrity in China and later on around the world. One of his "party tricks" is pulling a van with a rope tied around his body, while lifting his father on his shoulders.



Jake Schellenschlager
15 year old powerlifter Jake Schellenschlager started building his muscles back when he was 12. At 14 Jake successfully squatted 225 lbs and bench pressed 205 lbs in Pennsylvania. That's not all that much, right? Yes, but his deadlift result was a mind-boggling 300 lbs – that's twice his body weight and then some!

Richard Sandrak
When Richard was 6 he made a lot of headlines all over the world thanks to his muscles. Born in Ukraine, Richard took up bodybuilding at 2 and by the age of 6 he was already bench pressing 180 lbs. Take a second to imagine a 6 year old doing that. His daily workout routine was 600 pushups and 300 squats giving Richard a phenomenally low body fat level of less than 1%.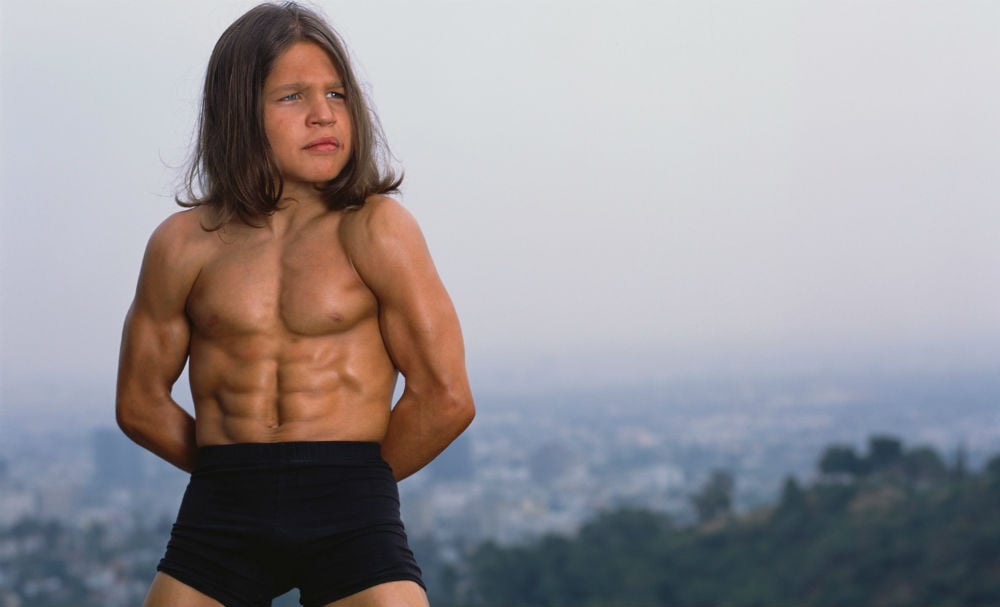 Naomi Kutin
When Naomi was 10 years old, she was able to squat 215 lbs, breaking a record previously held by a 40 year old. Later, in 2013, when she was 12, Naomi managed to beat her own record and squat 231 lbs! Breaking records made her friends and family call her 'Supergirl'.



Andrey Kostash
Another Ukrainian, huh? This boy started his bodybuilding career at the age of 5, broke the world record by doing 4000 pushups in just 2 hours. This made him sad… because he was aiming for 6000, which was his personal best at that time. Only people with immense determination and strength can be saddened by breaking a world record.

Liam Hoekstra
Liam has a very rare medical condition called Muscle Hypertrophy and he had a 40% muscle body mass at the age of 3. Needless to say, he was only getting bulkier as his body developed and now plays for a local hockey team.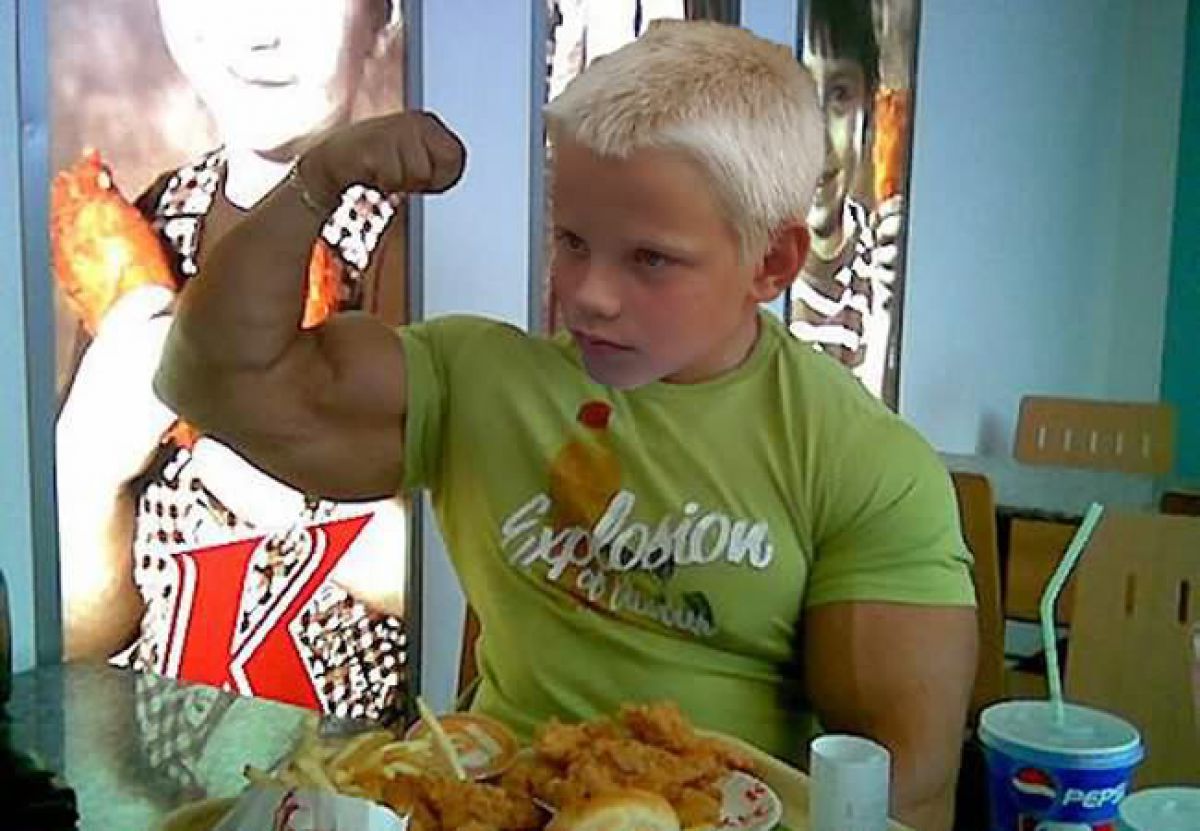 Varvara Akulova
Varvara is the daughter of Ukrainian circus performers, and she's been listed in the Guinness Book of World Records as "the strongest girl in the world". She started lifting weights when she was just 4. By 10, she already set a Guinness record by lifting 220 lbs. 4 years later she tripled the weight lifting a massive 660 lb. Although you can't really see it, some experts believe she got some extremely special genes from her parents, who also demonstrated incredible strength. In other words she's the real-world X-man (or rather say an X-woman).