Cottage cheese is one of those foods you don't really think about. We know it's full of protein and we know it's good for us, but on its own it seems quite boring and we would never reach for it in the fridge. But there are actually some amazing ways you can incorporate it into your diet. It's an incredibly versatile product that can be eaten sweet and savory and can be added to many dishes. So if you're looking for new and delicious ways to eat cottage cheese – you've come to the right place.
1. Cottage Cheese Pancakes
One of the most delicious ways of enjoying cottage cheese is to make cottage cheese pancakes. You can simply add cottage cheese to your usual pancake mix if you want, or you can take cottage cheese as a base and just add some eggs, sugar and a sprinkle of flour to make those thick and fluffy cottage cheese pancakes.
2. Cottage Cheese With Fruit
Another really simple way to enjoy cottage cheese is to pair it with fruit, you can add bananas, blueberries, some strawberry, a sweetener of choice like agave syrup and perhaps even some nut butters to create a healthy and delicious snack or even a full breakfast, depending on your portion.
3. Cottage Cheese Dip
Mix it with your favourite herbs and spices and have it as a dip with carrot sticks, celery or any other vegetable. You can also serve it as a dip for pretzels and crackers and chips if you want. It's going to be a way healthier alternative to nacho cheese for sure.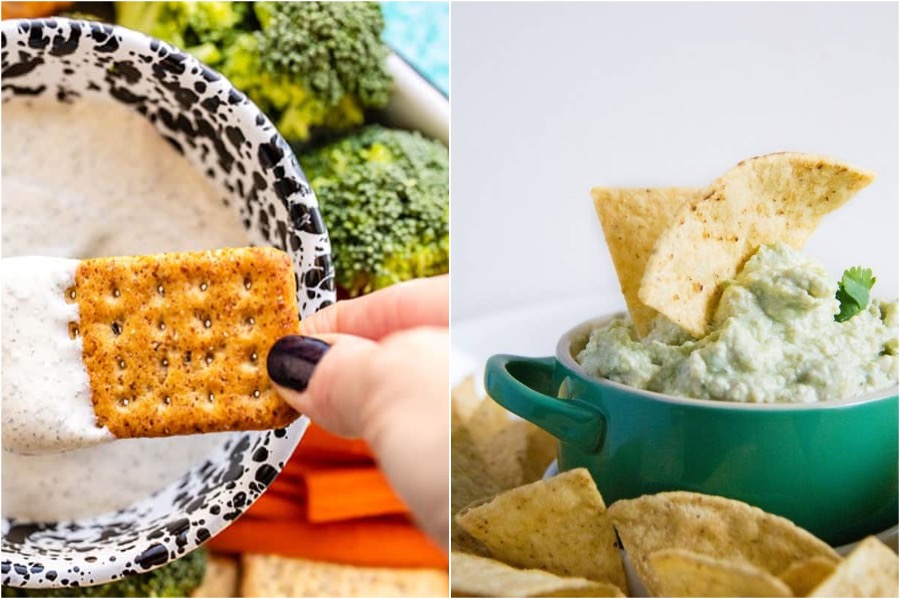 4. Cottage Cheesecake
You can make cheesecake out of cottage cheese, and it'll be delicious, nutritious and full of protein. And it's actually way easier to make a cottage cheese cheesecake than it is to make a traditional one. You can mix berries and fruit into it or use jam, you can swirl the chocolate into it. Basically, anything goes and it'll taste amazing.
5. Cottage Cheese Smoothie
This is one of the easiest ways to incorporate cottage cheese into your diet. Just add it to smoothies. No matter what smoothie you're making, it'll be good with cottage cheese. It's best is chocolaty or berry ones though, in our humble opinion. Just make sure you have a good blender or you blitz it for a few extra minutes. You want it to be smooth and creamy, no one likes chunks in their smoothie.
6. Cottage Cheese Spread
Instead of going for cream cheese, you can always just blitz up some cottage cheese in your blender. You'll be surprised how whipped and smooth it can get and how great it tastes with bread and some herbs. A lot of people don't like cottage cheese simply because of the texture, but blending it completely solves that problem.
7. Cottage Cheese Deviled Eggs
This is such a great idea, you have to try it. Just add cottage cheese to your deviled eggs and you'll instantly elevate that dish, not to mention the double amounts of protein they'll have now. Plus cottage cheese will add a pleasant tangy taste to the mix, which works surprisingly well for this dish.
8. Cottage Cheese Casserole
We're gonna let you in on a little secret. You can put anything in a casserole and it'll work. And if you add cottage cheese to a casserole it'll only make it taste even better because technically you're just adding more cheese, you know? It's a win-win situation both taste-wise and health-wise.
9. Cottage Cheese Chocolate Mousse
If you like mousse desserts this might be a Eureka moment for you. You can make them using cottage cheese and not feel guilty for eating three in a row. You just need to blend cottage cheese until it's super smooth and creamy, it's best to use full-fat cottage cheese for that or add some coconut oil, and then just add melted chocolate, whip it up and chill in the fridge.