Would you like to see some extremely freakish makeup on beautiful women? Of course you would!
Somewhere out there, there's Vanessa Davis, a genius makeup artist, whose works will blow your mind. The level of skills required for making such amazing makeovers is astronomical! And the best part is that they're not just "random cool" face paints. Each one of these looks has a hidden meaning, maybe even more than one. The skull/death symbolism is ever-present, but there's always some contrast in the form of animals, flowers or other "living" things. It's all well-thought out and incredibly inspirational.
Here are top 17 fantastical makeovers by Vanessa Davis! There's something magical in these pictures.
1. It's so weird-looking, yet fascinating.

2. Can you imagine how long it took her to finish this? At least like 5 hours?!

3. Um, lady, your face is missing…

4. It's the missing link between expensive porcelain sets and humans.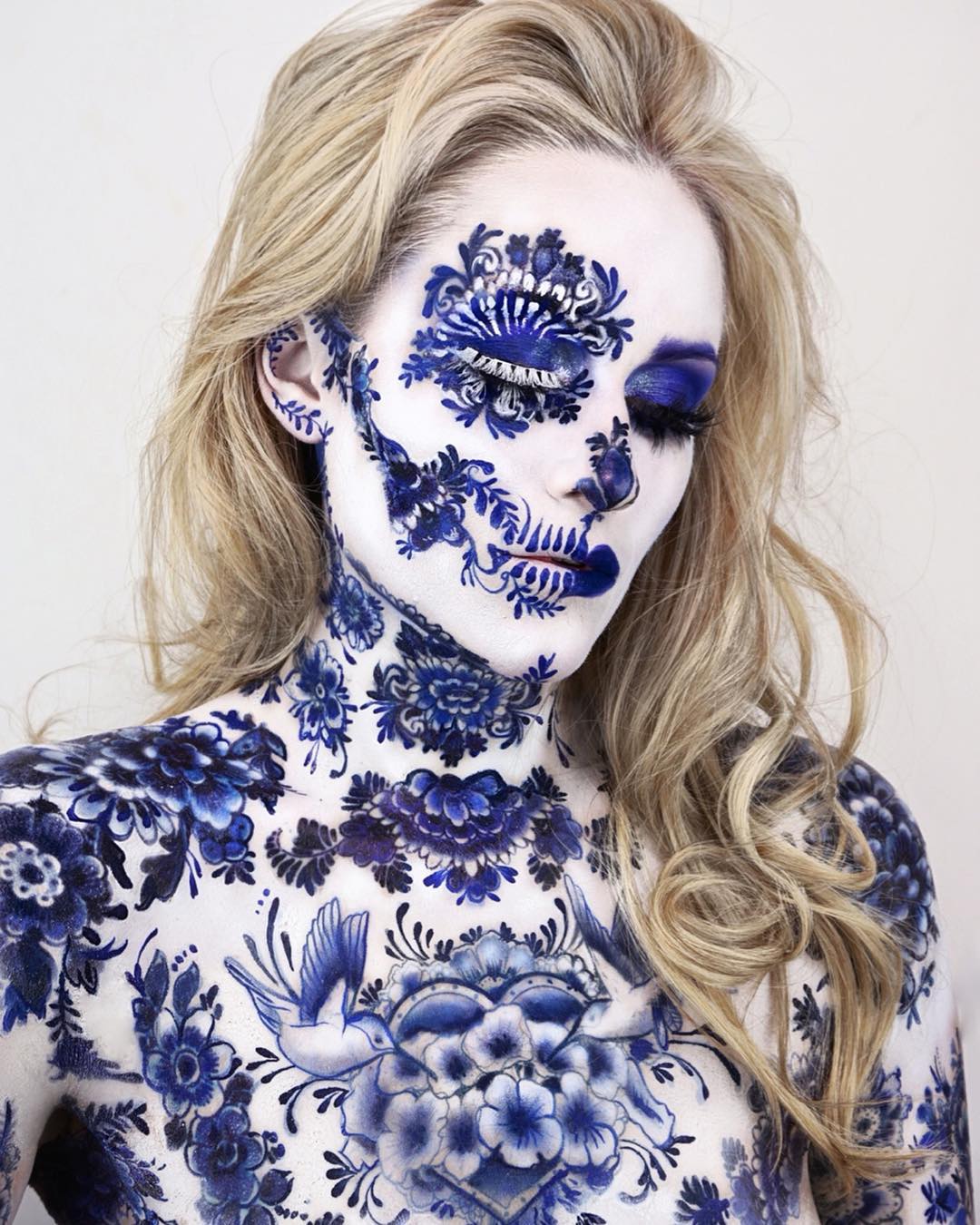 5. I'll call this one the "Barbie Barbarian".

6. More porcelain, but this time with crawdads and gold pincers.

7. A cool mix of death and life themes.

8. So let's see… Half a skull, bones, pearls, and a weird military hat. Yup, she's a dead pirate!

9. On one side her face is all clean and polished, but on the other – you can see some crazy things growing and thriving. It's almost like me and my luscious beard in the morning.

10. This one's really creeping me out.

11. Hypnotizing!

12. Pink flamingos with human teeth? No, thank you!

13. Robots don't cry, but this one might, if you poke it in the third eye.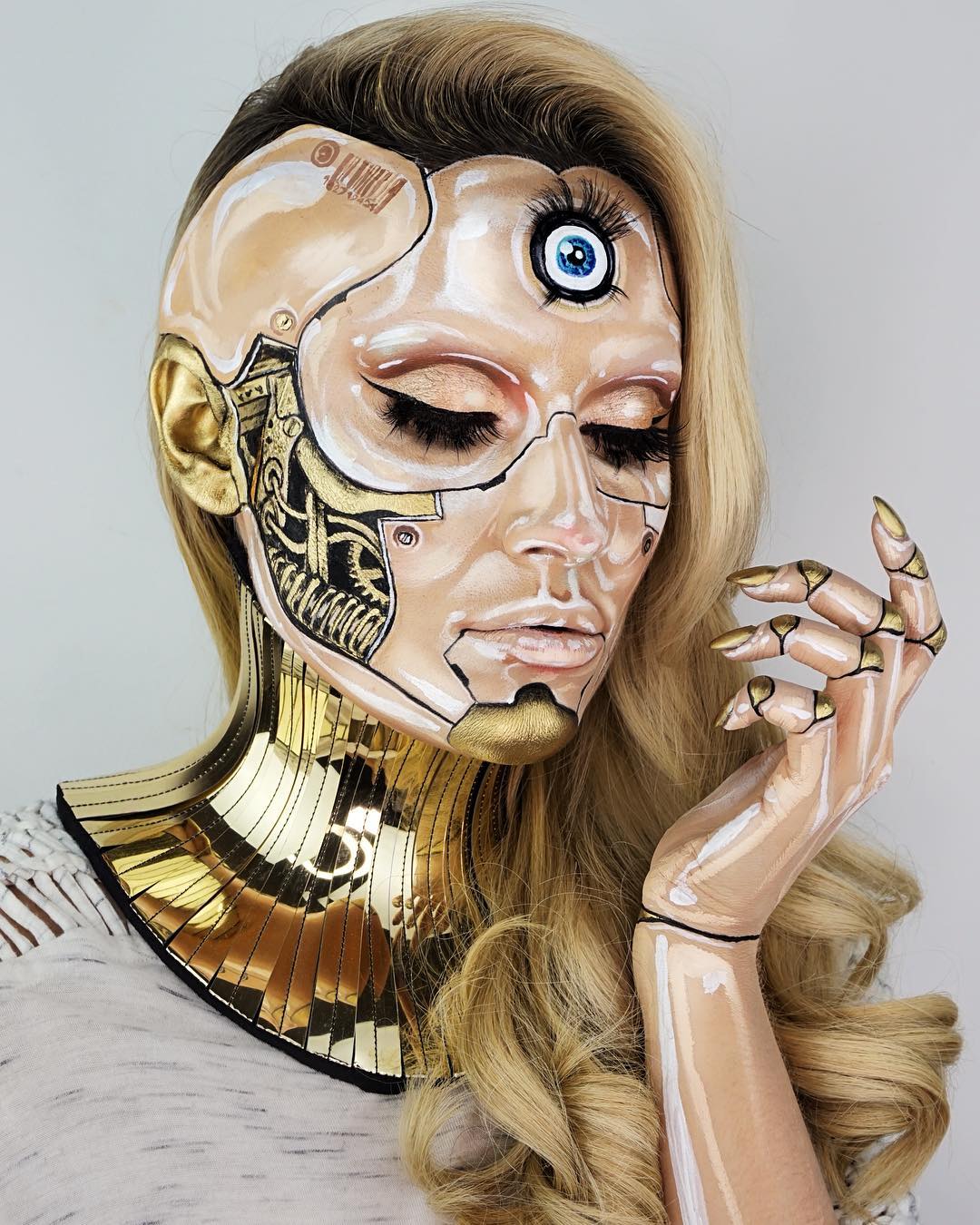 14. Here's a luxury you can afford.

15. Release the Kraken!

16. This one might be my favorite creation of them all. A cosmic ghost with gold teeth… So beautiful.

17. Ha! It's a perfect cosplay idea for when you don't want your grandma to notice you (you know, because you'll blend in with her furniture and drapes?).

18. Dreamy and creepy, tender and terrifying…