You know how in ancient legends there are 10-feet-tall giants towering above mere mortals? Yeah, those are not myths, there are actual living people who'd give those old folk tales a run for their money. Ready or not, they're already here – 10 real life giants you won't believe exist!
Romario Dos Santos Alves (Brazil)
This guy is a living proof that using Synthol will give you a number of health issues if you use it constantly for a prolonged period of time. This enhancement drug increased his muscle mass to unbelievable sizes. It was all great at first, everyone was calling him "the Hulk", but when the sh#t hit the fan, he suffered kidney failure, and almost had both of his arms amputated. He got lucky.

Arlindo De Souza (Brazil)
Yet another Brazilian bodybuilder, who decided to go the "easy way", and just as Romario, he became addicted to Synthol. You can guess what happened next.



Denis Cyplenkov (Ukraine)
Meet Denis. Denis is a professional bodybuilder, multiple times won Ukrainian and European arm wrestling championships, and is also sometimes compared to the Hulk. Guess what he didn't do… That's right – Synthol. Stay safe, and work on your body the hard way. At 186 cm (6.1 ft) height, his weight is 140 kg (309 lb), and his biceps is 62 cm (24 inches). Unreal!

Hafþór Júlíus Björnsson (Iceland)
Ser Gregor "The Mountain" is in da house! Haflthor's height is 2.06 m (6 ft 9in) and his weight is 185 kg (408 lb). He is known as a professional strongman, a great actor, and even a former basketball player. He is so strong, in fact, he can deadlift 450 kg (990 lb)!



Shaquille O'Neal (United States)
We all know who Shaq is. One of the most famous basketball players of all time. He's 2.16 m (7ft 1in) tall and weighs 147 kg (325 lb), which puts him as one of the heaviest players to ever play in the NBA. Oh, and yeah, he's also a prominent actor and even has a game made about him!

Yao Ming (China)
Yao Ming? More like Yao MEME, am I right? I mean, unless you're a toddler, you've seen this Chinese basketball player all over the web, without even realizing he was one of the tallest people on earth – 230 cm (7'6″).

Vikas Uppal (India)
Vikas (1986 – 2007) was known as India's tallest man towering at 2.51 m (8 ft 3 in). Nothing too fancy to tell you about this guy, so let's move on.



Sajad Gharibi (Iran)
Have you met the Iranian Hulk? How about Persian Hercules? Yes, that's Sajad Gharibi, who weights 155 kg (341 lb), and can lift up to 175 kg (386 lb). Not the strongest of the bunch, but I wouldn't tell him that in person.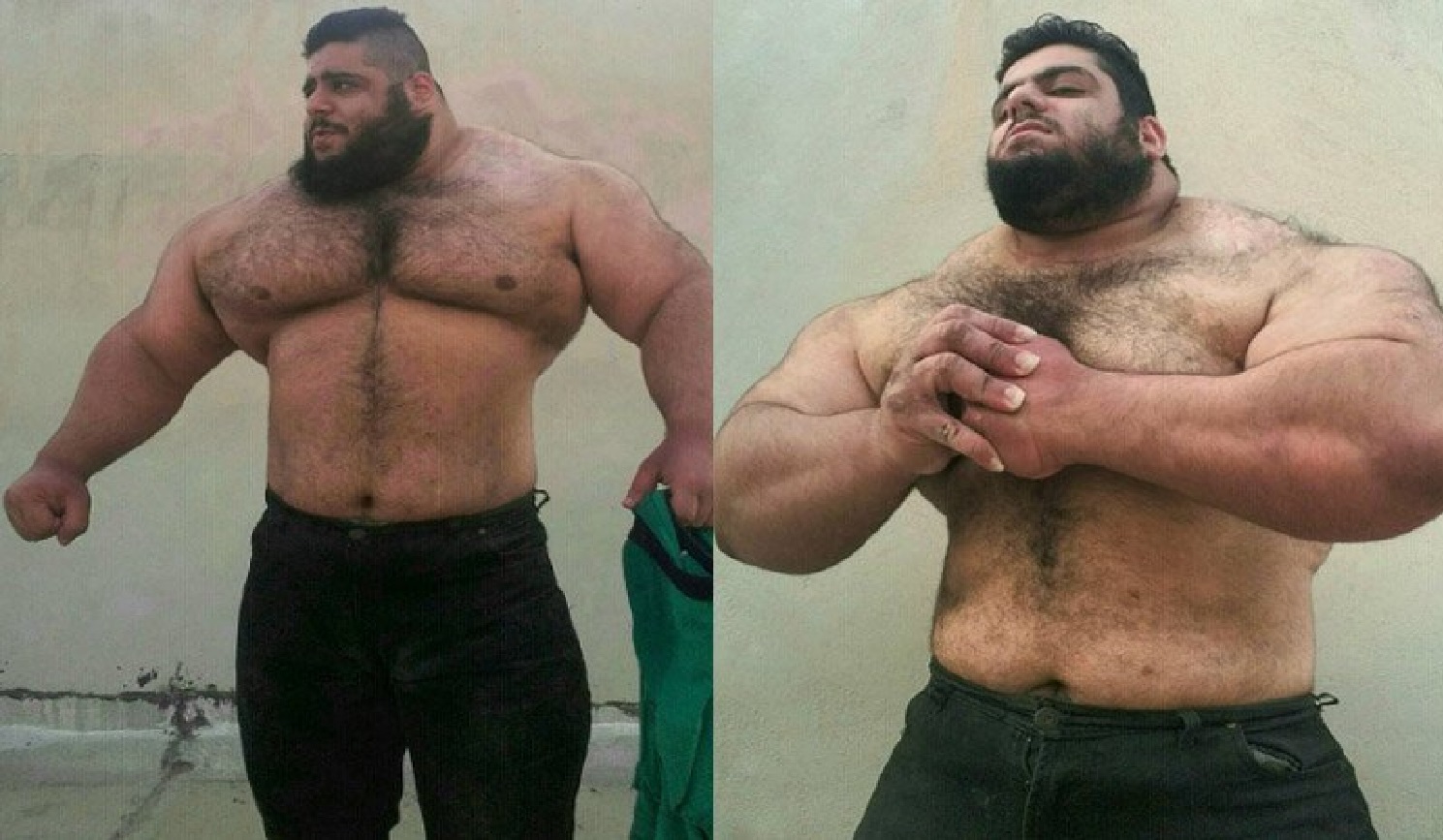 Brahim Takioullah (Morocco)
Meet Brahim, the tallest man from Morocco, who is also the second tallest living person in the world. Brahim Takioullah has the largest feet in the world – over 38 cm (15 inches) – and you know what they say about men with big feet, right? Yeah, that they wear big shoes, of course!

Sultan Kösen (Turkey)
And lastly, the tallest living man in the world – Sultan from Turkey. His enormous height is 2.51 m (8 ft 3 in), just like Vikas Uppal. Just like many other giants, he had a tumor that affected his pituitary gland, which controls growth. The gland was eventually removed from his brain, and the growth stopped.