Your favorite web-services can do a lot more than you think! Today I'll be covering five of the most popular web-services: Facebook, Twitter, Google, Youtube and even Spotify. Why are these 10 features so rarely used is beyond me, but you should give them a spin. Hopefully you'll discover a few cool features today.
10. Turn Facebook upside down or make it speakin pirate

Ahoy, matey! Did you know that you can change your Facebook interface language to Pirate or Upside Down? Yarr! Go to General Account Settings > Language, and select "English (Pirate)" or "English (Upside Down)." And if ya, scurvy bastard, think it's cool and original little feature you'll keep it forever, you're wrong. It gets quite annoying after some time.
9. Save posts for later on Facebook

Ever wanted to read a link shared on Facebook, but were too busy at that particular moment? And, of course, by the time you're free, you've completely forgotten about it. We've all been there. Good news is – Facebook got you covered! All you need to do is click that top-right button on any post and select "Save for later". Yeah, it's that easy!

8. Audiobooks and non-music tracks on Spotify

One of the lesser-known features of Spotify – audiobooks. The audio library may not be as huge as on Audible, but it does include an impressive collection of classic literature, hilarious comedy bits, and helpful educational material. Open your Spotify, go to Browse > Genres & Moods and click on the Word playlist down at the bottom. You'll see dozens if not hundreds of playlists curated by Spotify. While you're at it, you can click "All subgenres" button to narrow down your search.
7. Track any flight in Google

Google has a crapload of cool tricks up its seemingly infinite sleeves, but this one is especially useful. Search for your airline and the flight number to get instant and up-to-date info on the arrival and departure times right off the bat. Now you don't have to worry about being late to meet your friends/family at the airport.

6. Fly using Google Earth

One of those really cool features that almost nobody knows about is being able to "fly" using Google Earth! Here's what you gotta do: go to Google Earth, hit CTRL + Alt + A (Command + Option + A for Macs), select an aircraft, and away you go! Believe it or not, you can even fly an F16 Fighter Jet!
5. Use Google as a Proxy

Got IP banned? Need to read a region-locked article? Your school or office banned you from visiting Brainberries.co? Just type "cache:INSERTWEBSITENAMEHERE.com" into your browser's search box! It's really that easy. There also another way to do this. You'll need to go Google Translate, paste your blocked link and set the destination language, as the actual language of the page, and the source language, as anything but the destination language. Have fun!

4. Track Packages in Google

Tracking packages is a chore. Especially if you get dozens or hundreds of them every month. Just enter your tracking ID into Google to see exactly where it is. You don't need to log in to the USPS or FedEx websites anymore!
3. Collage Feature in Twitter

Every Twitter user probably knows that tweets with images increase the user engagement by 300-400%. In other words: the more pictures in your tweets – the better! With the collage feature you can add up to 4 pics in a single tweet. This feature is available for the web version, Android, and iPhone. Naturally, you can edit all your pics before posting the tweet. You can add all sorts of filters, crop your images, and adjust their brightness. Go try it out!

2. YouTube on your TV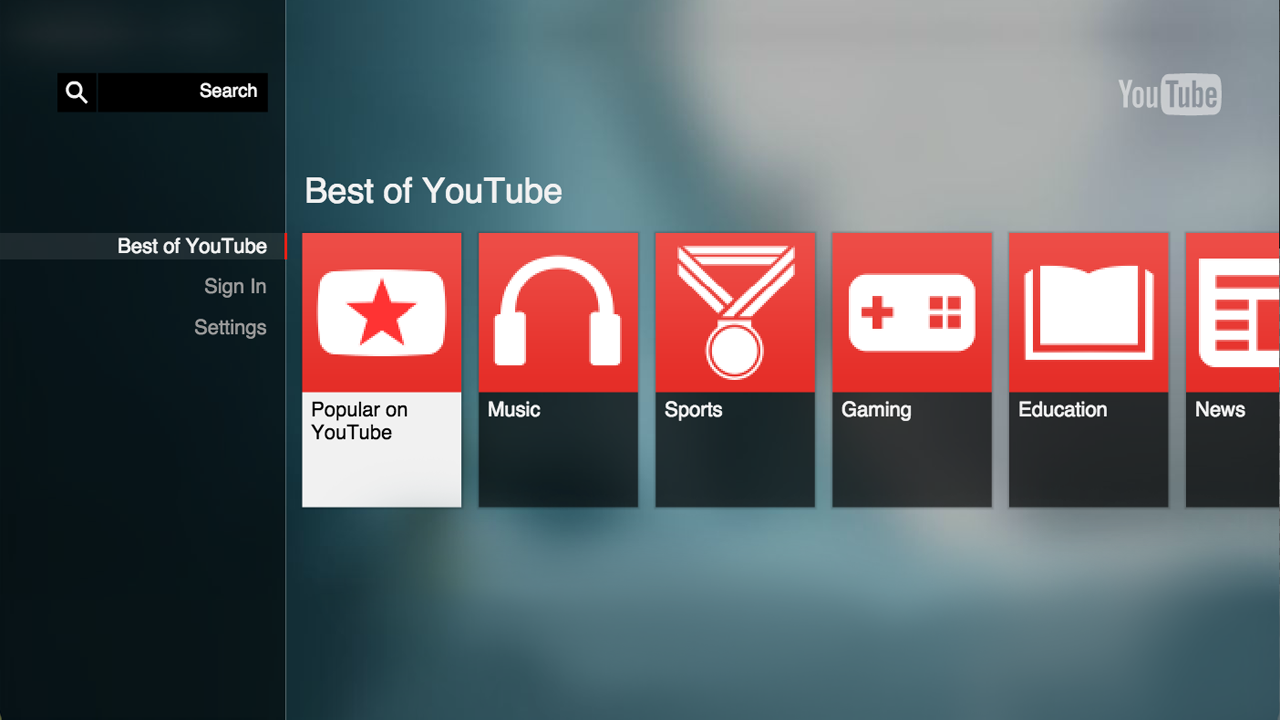 Do you like watching Youtube on your TV because of its super-simplistic UI and easy controls? You can now turn your web-version of Youtube into that slick and sexy TV version. Go to https://www.youtube.com/tv to load an interface designed just for TVs. Now you can easily navigate videos with your keyboard! Press "S" to search and "G" to open the guide. Enjoy!
1. Change your video speed on YouTube


Okay, this last feature is incredibly useful for doing reviews of trailers, leaked videos and all that jam. You can basically slllllloooooowwww ddddoooooown … orspeeduptime with a few clicks! Hit the gear icon in the lower-right corner of the video and click the "Speed" drop-box. As you can see, you can decrease/increase the video speed to half or a quarter of the normal playing speed. I personally find the speed increase feature more useful, just because I watch a lot of long let's-plays. It's a real time saver!