Jungles and forests have captivated people since the beginning of human history. Who knows what wonders and horrors are lurking in the shady depths of mangrove forests and fresh-green canopies? Jungles are home to prehistoric beasts that still roam the waters of the Amazon river and treasures left by ancient civilizations long gone. Right now we're living in the age of fast scientific advancements with new discoveries being made every day. The world has become a much smaller place, with jungles, forests and deep waters mapped out and scanned by satellites. Nevertheless, there's still a lot we don't know about mother Earth. Here are 10 baffling jungle mysteries scientists are still unable to solve.
The Amazon Rings
The Brazilian Amazon is packed with ancient ring-shaped ditches that were created long before the forest appeared. And that's thousands of years ago! Archaeologists still can't figure out who created them and why. Some believe they were used as ancient burial grounds, but there's no solid proof of that theory. Others think UFOs left these marks. The fact that they look similar to Nazca lines doesn't make it any easier for scientists to figure out the origin of these ditches.

Maricoxi
South America has its own version of Sasquatch called 'Maricoxi'. These creatures look like huge apes and can stand up to 3.7 meters high. They seem to be primitive, but are fairly intelligent and know how to use simple tools and weapons. The first encounter with Maricoxi dates back to 1914 when Colonel Percival H. Fawcett, a British explorer, was mapping the jungles of South America. The creatures were extremely hostile and could only speak in grunts. Colonel Fawcett and his expedition had to fire their guns into the ground to scare the Maricoxi away. In 1925, Fawcett and his expedition disappeared while looking for a lost city. Many believe they died of starvation or were killed by the Maricoxi.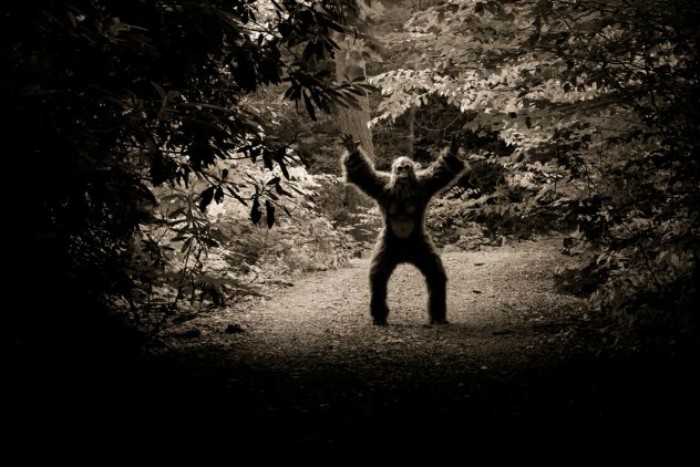 The Sentinelese People
The Sentinelese tribe has lived on the North Sentinel Island for over 60,000 years. These people are incredibly unwelcoming and drive away all attempts of contact with the civilized world. While their existence is a mystery in itself, scientists were truly shocked when the Sentinelese people survived the 2004 tsunami that has wrecked many of the Andaman Islands. The Sentinel tribe was exactly on its path! Yet when a helicopter flew over the island in search of survivors, a Sentinelese man ran out with a spear, shouting to make the helicopter go away. It's a mystery how this tribe survived!

Prehistoric Stone Balls
Hundreds of these huge stone balls can be found all over the Costa Rican jungle. Who put them there and why? Scientists still can't figure out how prehistoric people could have created these perfectly-shaped balls using only ancient tools. Moreover, how did they transport them through the jungles thick with trees? Some of the spheres are as high as 2.4 meters! It's one of the most confusing jungle mysteries that still remains unsolved.