Yay, it's new smartphone season! And since it's also almost Christmas season, you'll probably want to buy a new smartphone. What? You're saying it's a coincidence? Sure it is.
Anyway, since we both know you're going to get a new smartphone, let's take a look at two of the biggest phones on the market right now – the iPhone X and the Huawei P20 – and how they add up. Merry Christmas!
Camera
The Huawei P20 has three camera's. Why? No clue. No one needs three camera's. It's a useless feature that could've easily shaved 100$ off the price. I know, because I own a (different) phone with 3 camera's. Half the time I don't even know which camera is taking the picture. It's confusing. That said – the iPhone X *also* has three camera's (it's a thing now, apparently) but they're 12MP, 12MP and 7MP for the front cam compared to the Huawei's 12MP, 20MP and 24MP for the front. Based on the numbers, the Huawei wins this one. If you're looking for video however, the iPhone can capture higher resolutions in 60 fps and can even record higher fps numbers in HD. I say we call it a tie and you should use this one as tie breaker depending on whether you like pictures or video.
Huawei 1 – 1 Apple
Display
Both share a 5.8" display with 16 million colors (name me 45 and then try to tell me you need more than that, I'll wait). The iPhone X has a slightly larger screen density however (458 ppi compared to the Huawei's 429), so we'll give this to the Apple. Resolution is more important than screen size anyway.
Huawei 1 – 2 Apple
Aesthetics
They both look like modern smart phones. Sleek, thin, almost perfectly rectangular. They're both 7,7mm thick and the iPhone is 9 grams heavier, weighing a massive 174 grams compared to the Huawei's 165. You can tell there's literally no difference here, so I won't even be adding points because you can't even use this as a tie breaker.
Huawei 1 – 2 Apple
Performance
The iPhone X has 3 GB RAM, a 2.39 Ghz hexa-core and a three-core graphics GPU. It runs on iOS 11. The Huawei P20 has 4 GB RAM, an octa-core processor that's essentially a 2.4 Ghz quad-core and another 1.8 Ghz quad-core, a Mali-G72 MP12 GPU and Android 8.1. Considering how iOS is a much more "singular" and therefore efficient operating system (since only iPhones need to run it), I'm pretty sure the 1 GB of RAM won't make much of a difference. Processing power is higher on the Huawei *but* the iPhone does have six equally strong cores which can improve performance on core-specific tasks or programming (if that's even a thing in smartphone apps). The GPU's are both high end, so I doubt you'll notice much difference in that. Due to iOS' nature of being made specifically for the phone you're using it with and not five million other brands, I'm giving Apple the benefit of the doubt here. That's not a full mark, because it's based on speculation of previous models.
Huawei 1 – 2,5 Apple
Battery Life
The iPhone has a 3400 mAh battery while the iPhone only has a 2716 mAh one. They both have fast recharge, and the endurance life of the Huawei is 75h compared to the iPhone's 74h. Huawei wins this one.
Huawei 2 – 2,5 Apple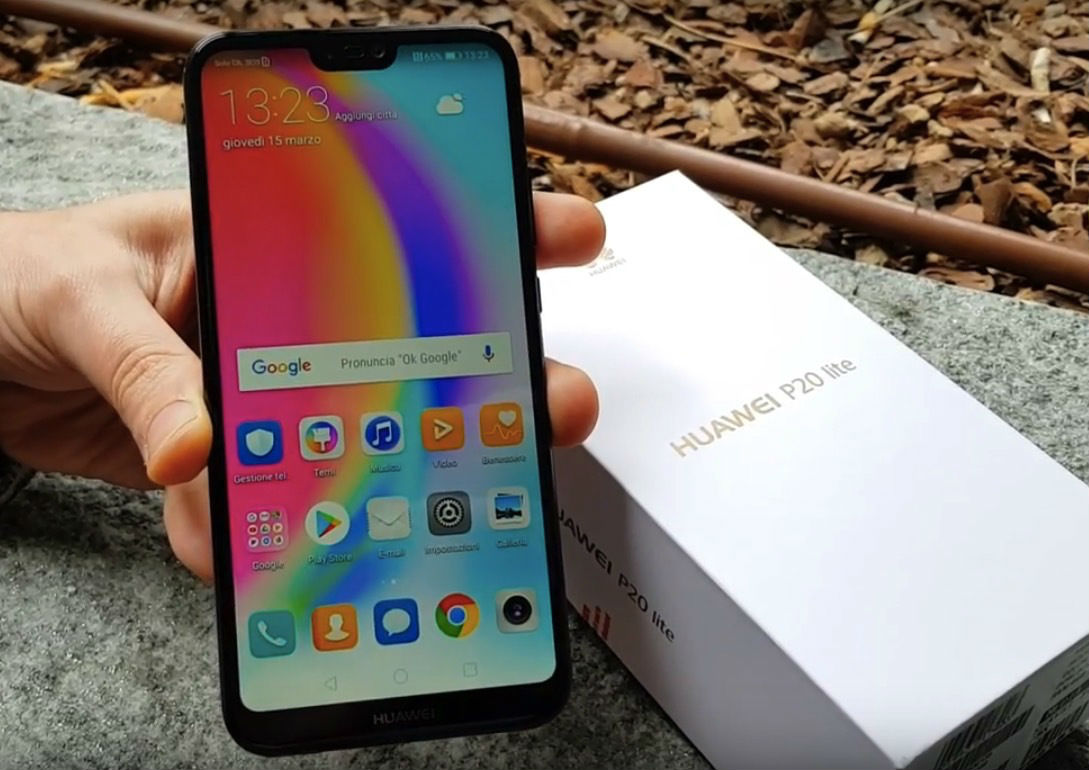 Price
The Huawei P20 is $790 (€680) while the Apple iPhone X is $ 1160(€1000). Do I need to say more?
Huawei 3 – 2,5 Apple
Conclusion: although the iPhone X does have better marks in the points where it really counts (display and performance), the difference just isn't worth an almost 50% price increase over the Huawei P20. If money is not an issue and you want to record the best video that you can with a phone, get the iPhone. In pretty much every other situation, the Huawei P20 will be a better buy for you.