Please improve my social life
This is what life feels like right now for anyone that doesn't play Pokémon GO.

That's what you get for not getting your Photoshop master's name right.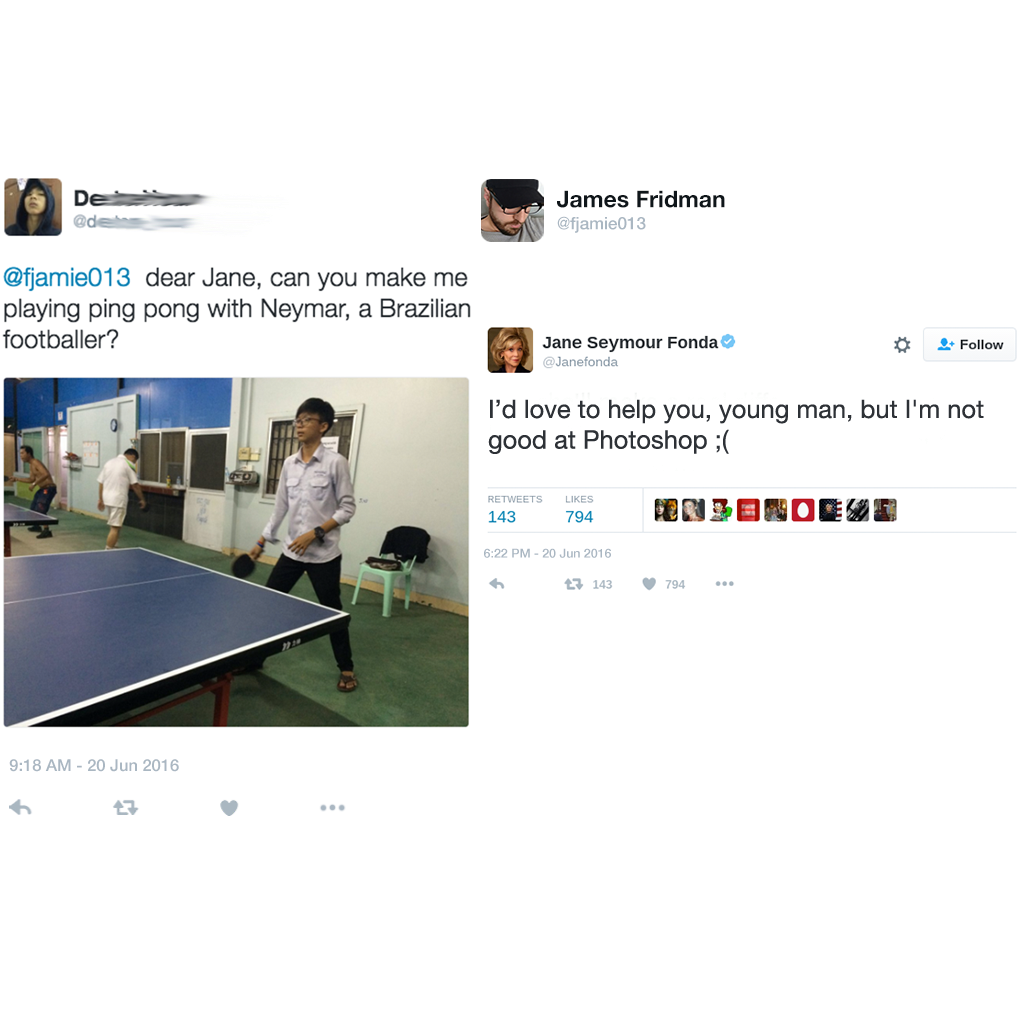 Well, you can't say he didn't get what he want. Also, I have no idea what that whole hand triangle thing is supposed to mean.

Mission accomplished. Now introduce her to your mom and explain what Baywatch and Playboy are.