Ah, the vanity of modern society. We take pictures with lots of friends to show an active, social life. We take pictures of ourselves in our best clothes to appear better-looking than we really are. And if all else fails, we ask a Photoshop expert to fill our every fantasy. Bigger breasts? Check. Darker skin tone? Check. Thinner waistline? Double-check. Photoshop yourself into a group of people you don't even know? Yeah, there's someone that can do that too. Worst case scenario, you can just pop your head on someone else's body and be something else entirely. Because being respected by others for who we appear to be has become more important than respecting ourselves for who we are.
Of course, the power of Photoshop also implies the power to seriously mess with people. And as you would expect, not all Photoshop requests are quite what the other person expects them to be. Let's take a look at some vanity gone wrong (by the way: you can always check out James Fridman's Facebook page for more).
Make me look like a black man
I bet he'll be a productive member of society one day.



I lied to my friends and need help
The Eyefell Tower. Be sure to keep your distance unless you like to be crushed by giant eyeballs.

In all fairness, that was never an "I own a Bugatti" facial expression in the first place.



Please improve my social life
This is what life feels like right now for anyone that doesn't play Pokémon GO.

That's what you get for not getting your Photoshop master's name right.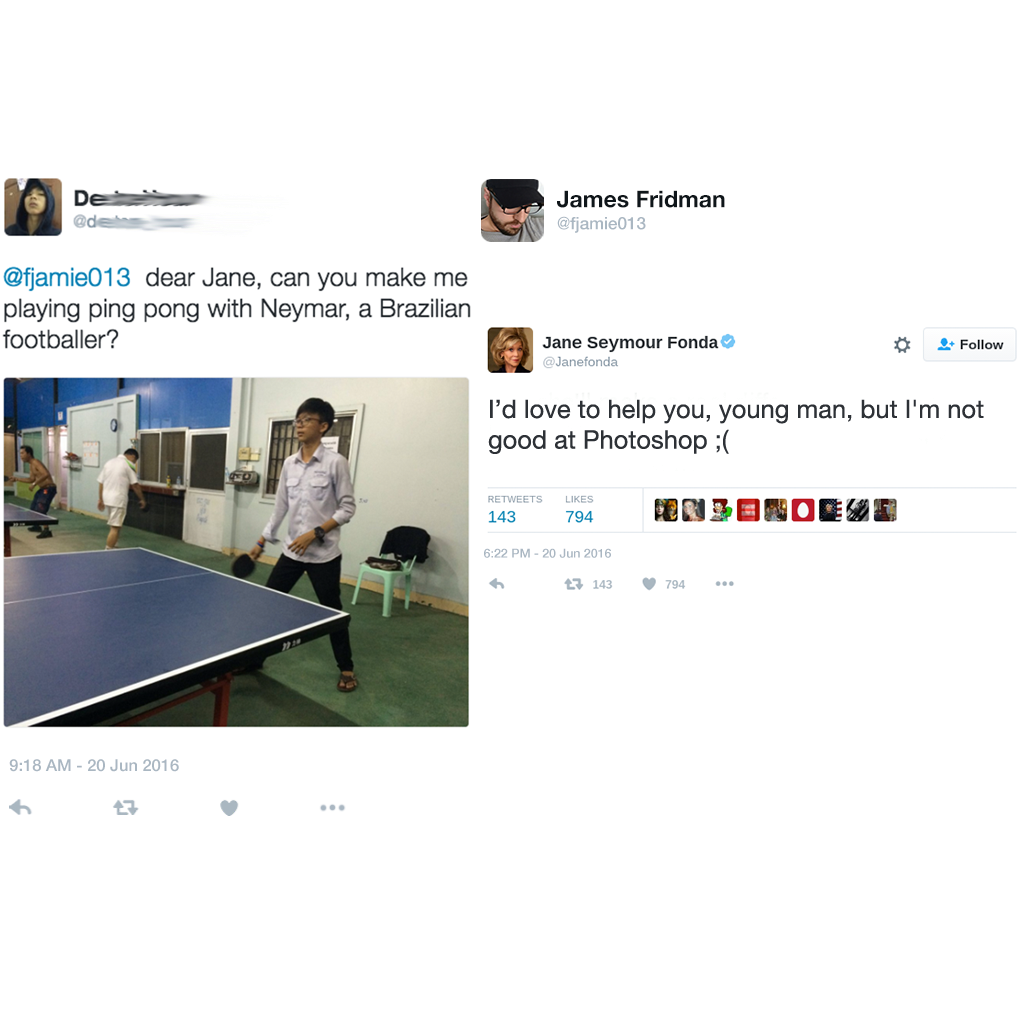 Well, you can't say he didn't get what he want. Also, I have no idea what that whole hand triangle thing is supposed to mean.

Mission accomplished. Now introduce her to your mom and explain what Baywatch and Playboy are.



Make me pretty
Well, it's highlighted alright.

I would've gone for Cristiano Ronaldo's haircut, to be honest.

"But Photoshop doesn't require hard work!"

I'll bet she felt that Bern.



My life is in danger
Crimes against the planet are crimes we all pay the price for.

This would have made Sharknado a much better movie. Or worse. Either way, I'd watch that.

Thomas has no regard for your human stupidity. Choo, choo, motherfuckers!



Find the differences
In case you were wondering – there actually are 13 differences.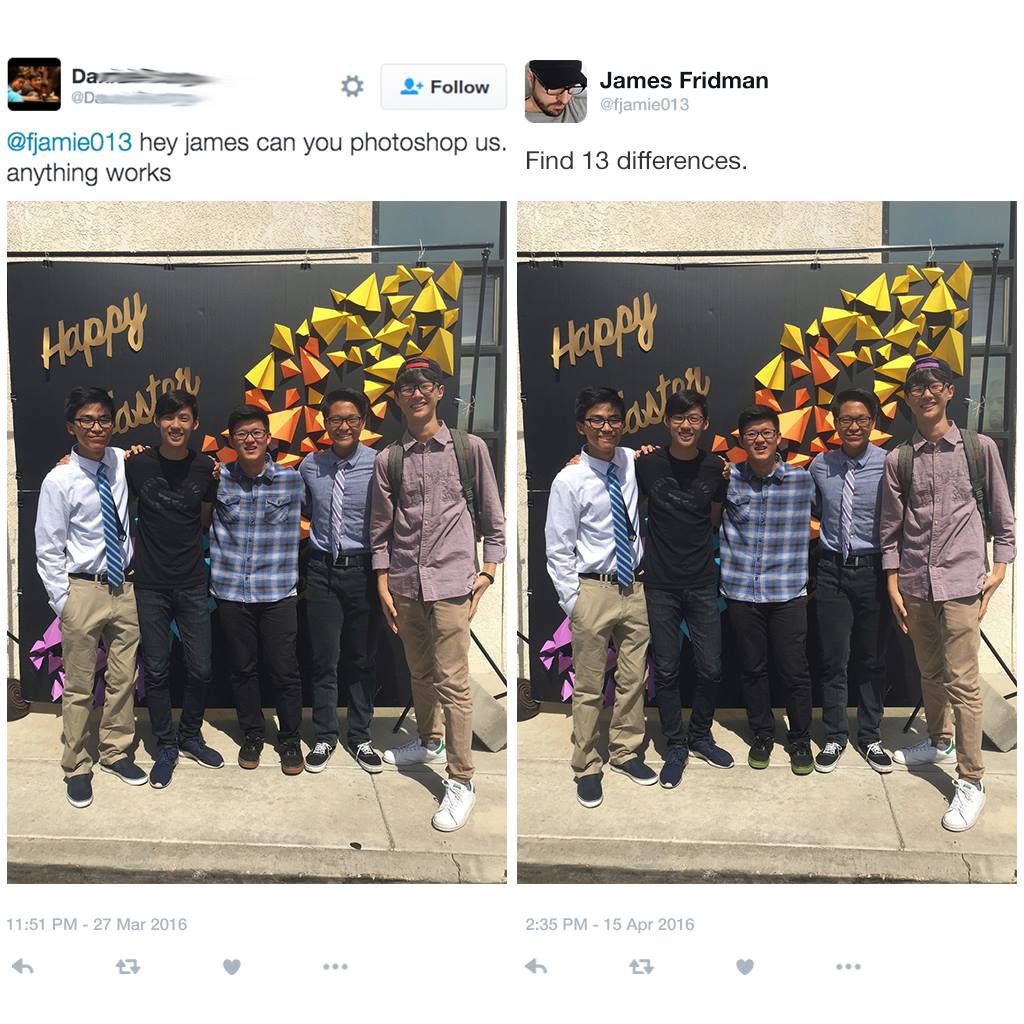 A space oddity
Let's all take a moment to consider the fact that this poor girl's dream was to be Photoshopped.

Taking a selfie while listening to music probably is what the first man on Mars would do.

Off to Jewpeter and beyond.



Just be yourself
He's right – freckles are cute.

A great message to end this gallery. Change for you, not for them.