We've kind of gotten used to the fact that you can't believe everything you read on the Internet these days. Although, Wikipedia has always been one of the most trustworthy sources that operates with more or less solid facts. Nevertheless, trolls and various Internet vandals like to joke around and sneak in some alternative facts into this huge source of factual info. Sometimes they do it in such a humorous and wicked way that it's impossible to get mad! Here are 20 of the funniest Wikipedia edits made by Internet vandals.
Wikipedia really doesn't want you to become a serial killer, even for such a 'noble' reason as expanding the list.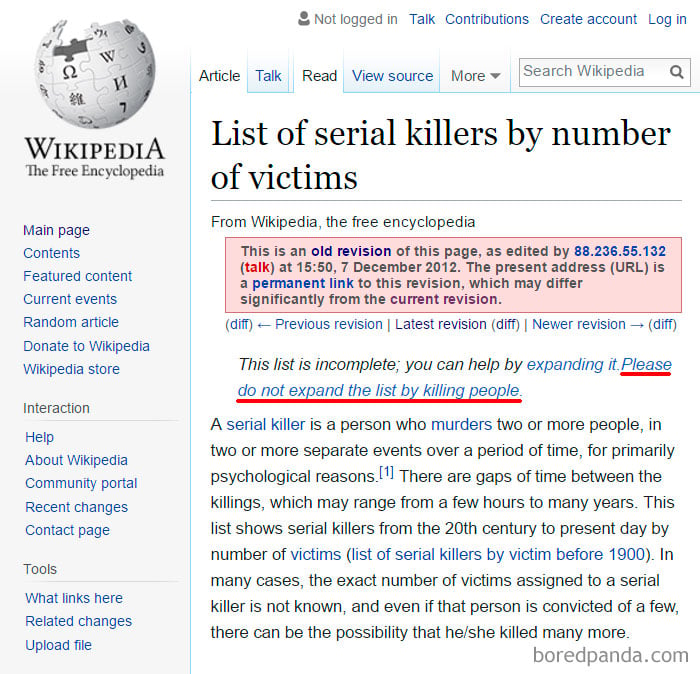 The Engineering Club vs. The Fight Club. Who'd win?
We can do nothing but giggle at this one!

You think you're a nerdy God of tech, but then this happens.



Such a small details could have gone completely unnoticed, but attentive Wiki users see it all, know it all. By the away, it is pretty accurate if you want our opinion.

Many people don't like their politicians and for a good reasons. Here we have one of the most accurate depictions ever!

Somehow we believe that Mariah is immortal and a little embarrassment won't harm her even a bit.