But this… this has always been a 110% BS. There's just no way anyone would ever build a house on that rock.
Can you imagine if this was actually true? Depressurized cabin, hundreds of passengers passed out or worse… Luckily, it's just some great Photoshop.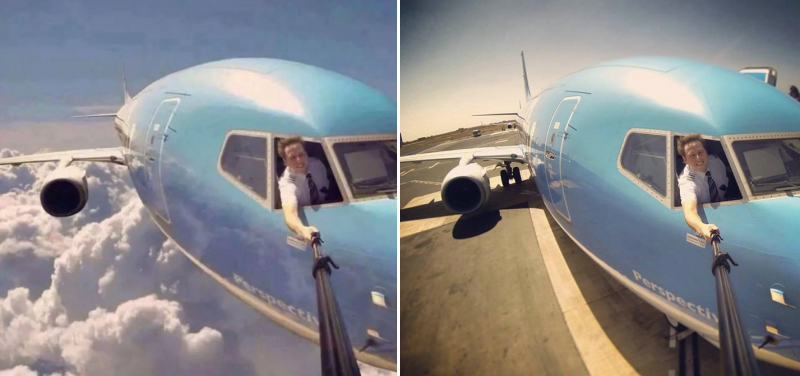 I wouldn't be surprised if this was actually true. Mall sharks – the next Sharknado sequel.
For some reason, both look quite delicious. And I bet the red one won't make me wake up in the Matrix.
Black lion looks way more majestic, but, sadly, it's fake.