Modern wars are more than just soldiers shooting each other with bullets and missiles. In the current war Russia is waging on Ukraine, there's already a clear winner. At least the free world has already picked a side — the freedom-loving country of Ukraine, who's been mercilessly bullied by its angry neighbor.
And as the invasion continues, more and more musicians, writers, and artists are tapping into that creative vein to make the world a better place by calling for peace or just mocking the orcish soldiers and their half-witted leader.
Being a street artist takes courage as you're showing off not only your creative side but also your painting skills. These people draw and spraypaint poignant anti-war propaganda on walls and other city structures for everyone to see. Some of the artists stick to the home turf and paint walls of Ukrainian cities, while others are letting everyone know that they #standwithukraine by painting murals all over the globe.
These masterpieces speak for themselves: we need to take a stand and remind the free people of the world that Putin's war on Ukraine is more than just a tussle in Eastern Europe. Today it's Ukraine, tomorrow — Warsaw, Paris, Lisabon, etc. There's no end to the sickening hunger of Russian imperialism.
Let's look at some of the most amazing murals supporting Ukraine and condemning Russia.
British street artist MyDogSighs: "I do not have influence apart from using my art to make people stop and think"
A mural by Seth Globepainter symbolizes hope and a better tomorrow for our children.
Here's a humongous peace dove by Justus Becker (@corone_artist) in Frankfurt.
The artist, GregosArt, knows that his painting won't help Ukrainians win the war, but it's important to show solidarity.
There seems to be only one thing on Putin's mind, and Harry Greb nailed it.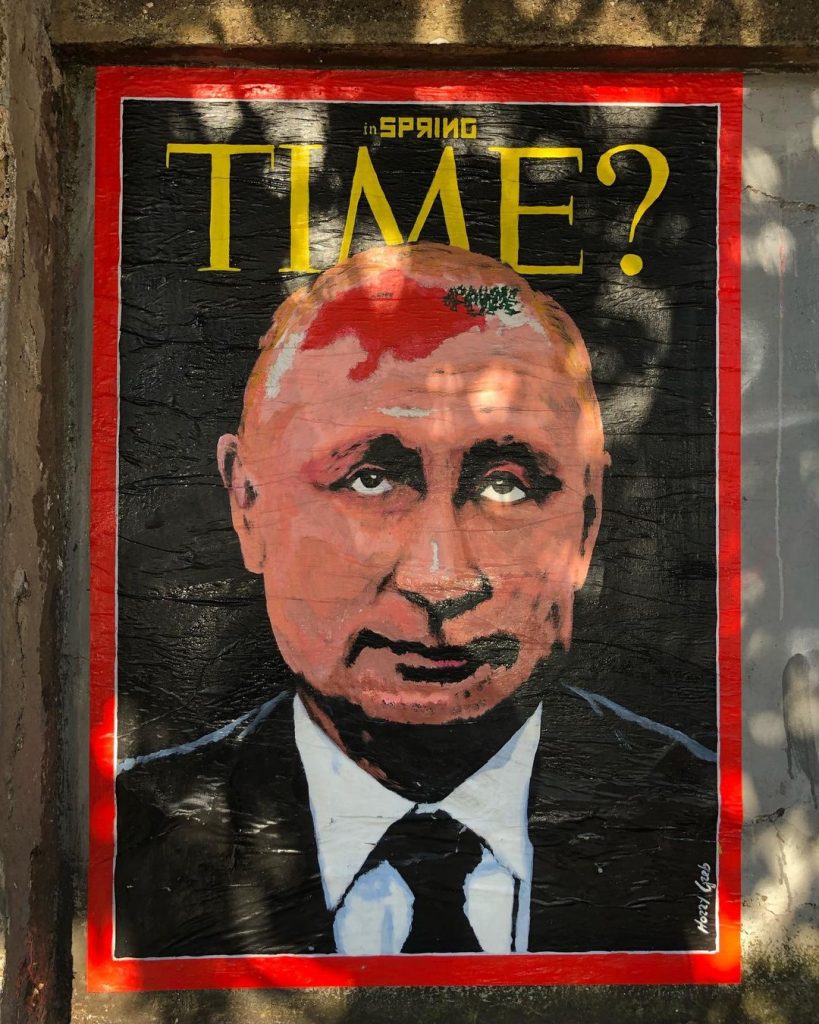 This Vlademort is now traumatising kids in Poznan, Poland.
Thanks, NATO, for letting peaceful Ukrainian men, women, and children die while you're being deeply concerned. Art by John D'oh.
An unknown artist covered the entire wall in Gdansk with a trident beautifully transformed into a dove.
Syrians in Idlib stand with Ukraine after Russia's attack. Art by Ali Haj Suleiman.
Only NorCal visitors will be able to witness this outstanding work of art by Griffin One.